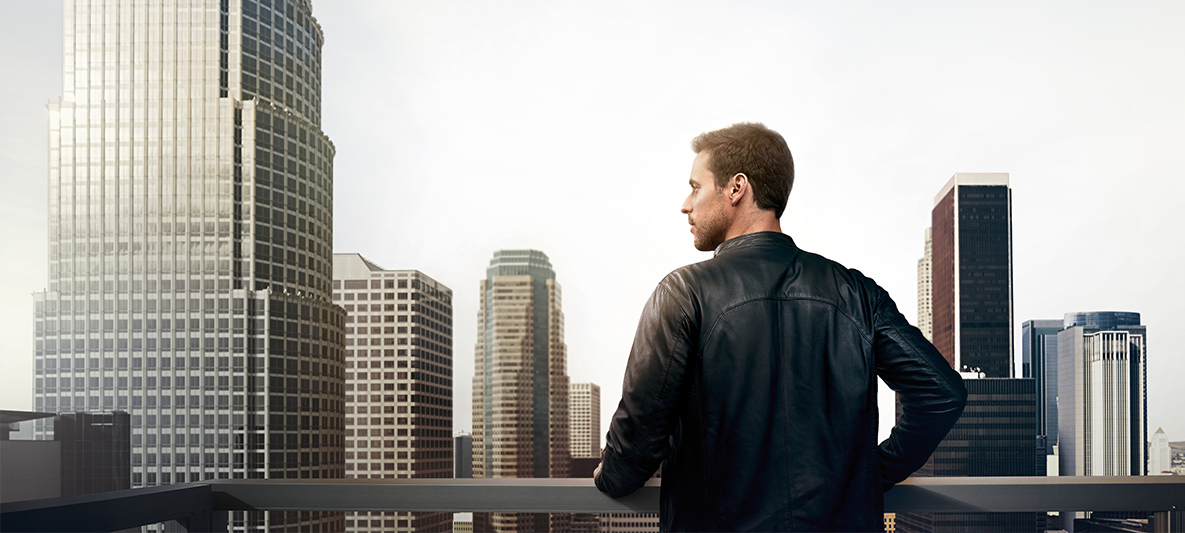 BMW FINANCIAL SERVICES ELECTRIFY PROGRAMME.
The BMW Financial Services Electrify Programme is tailor-made for BMW i customers and their mobility needs. It includes an attractive package for financing, leasing, insurance and vehicle-related services and mobility services. Please note that BMW Financial Services and BMW Add-on Mobility offers may vary from country to country.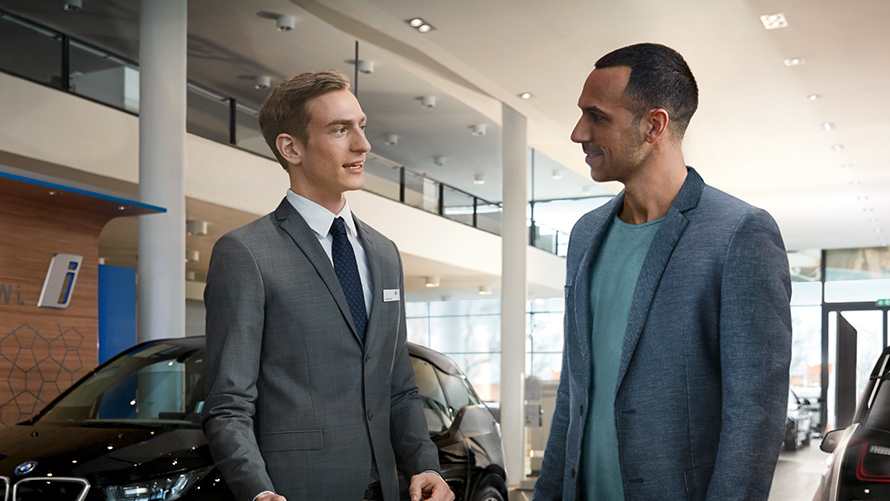 THE BMW i DEALER IN THE TRADING DIVISION.
The BMW i Dealer is the backbone of sales for BMW i: the sales network is based on selected dealers with an extensive knowledge of maters concerning electric mobility and BMW i. Are you curious to find out about our products? Or have you already decided to buy? Our experts are there to help you and will be glad to provide advice.

Additional constituents of the BMW i network are our BMW i Brand stores in the worlds' great cities such as Tokyo, Paris and Brussels, where you will find our latest models.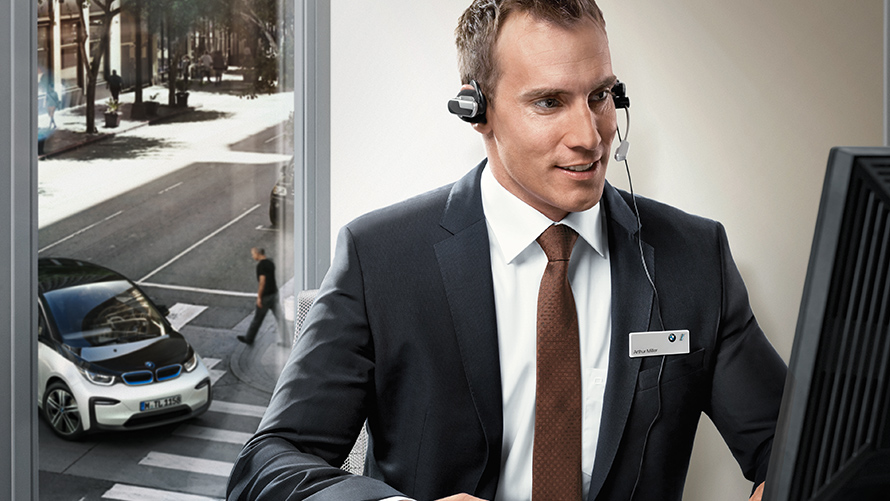 THE BMW i CUSTOMER INTERACTION CENTRE (CIC)*.
Modern daily life will no longer be restricted to fixed locations. Maximum flexibility is in greater demand than ever before. The Customer Interaction Centre is one of tomorrow's sales channels that already meets this expectation today. It is perfectly equipped to address the needs of the modern BMW i customer. Trained product experts are on hand to provide advice by phone, e-mail and even live chat.

* Not available in all countries. Please visit your country's BMW website for further information or ask your nearest BMW dealer.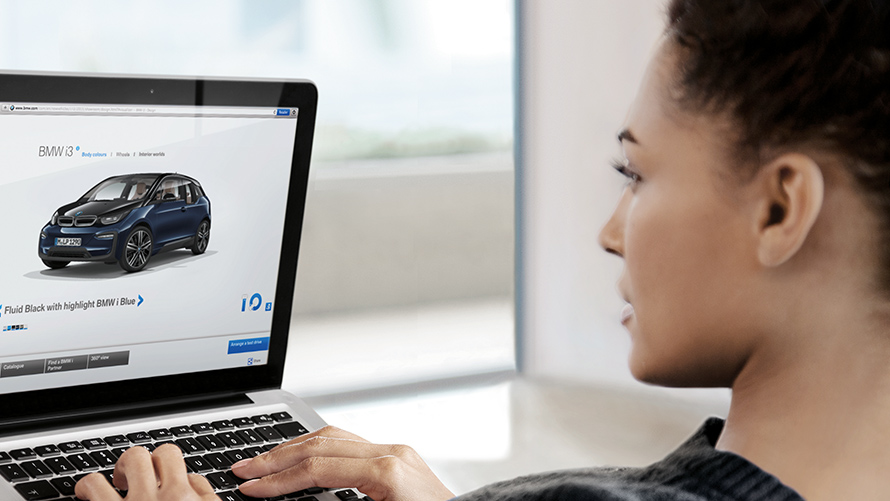 THE BMW i ONLINE STORE*.
BMW i also offers you the opportunity to use our Online Store so that you can buy your personal BMW i with just a few clicks. Configure your dream vehicle – whenever and wherever you wish and send your data direct to your next BMW i dealer. Our Online Store is open for you around the clock. After we have received your individual configuration, one of our product experts will contact you to provide further advice and clear up any remaining questions.
* Not available in all countires. Please visit your country's BMW website for further information or ask your nearest BMW dealer.

​
Fuel consumption and CO2 emissions.
The values for fuel consumption, CO2 emissions and energy consumption shown have been determined according to the WLTP test. WLTP has been used as the applicable fuel and energy consumption and CO2 emissions figure from 1 January 2021 for vehicle registration tax (VRT). The figures were previously based on the NEDC equivalent. Figures shown are for comparability purposes. Only compare fuel consumption, CO2 and electric range figures with other cars tested to the same technical procedures. These figures may not reflect real life driving results, which will depend upon a number of factors including the starting charge of the battery, accessories fitted (post-registration), variations in weather, driving styles and vehicle load. For plug-in hybrid vehicles these figures were obtained using a combination of battery power and fuel. Plug-in hybrid and battery electric vehicles require mains electricity for charging. More information on the WLTP test procedure can be found here: https://www.bmw.ie/en/topics/fascination-bmw/efficient-dynamics/consumption-emissions.html

A guide on fuel economy and CO2 emissions which contains data for all new passenger car models is available at any point of sale free of charge.