DESIGN
The BMW i3 does not follow any trend; it's an expression of a self-conscious lifestyle. Designed in a progressive form language that communicates clarity and an interior lounge character. Equipped with an effortlessness that thrills you through sustainable materials and functional details. A vehicle that will set trends with its individuality.
Read more
THE SPIRIT OF THE TIME, WITH A MODERN INTERPRETATION.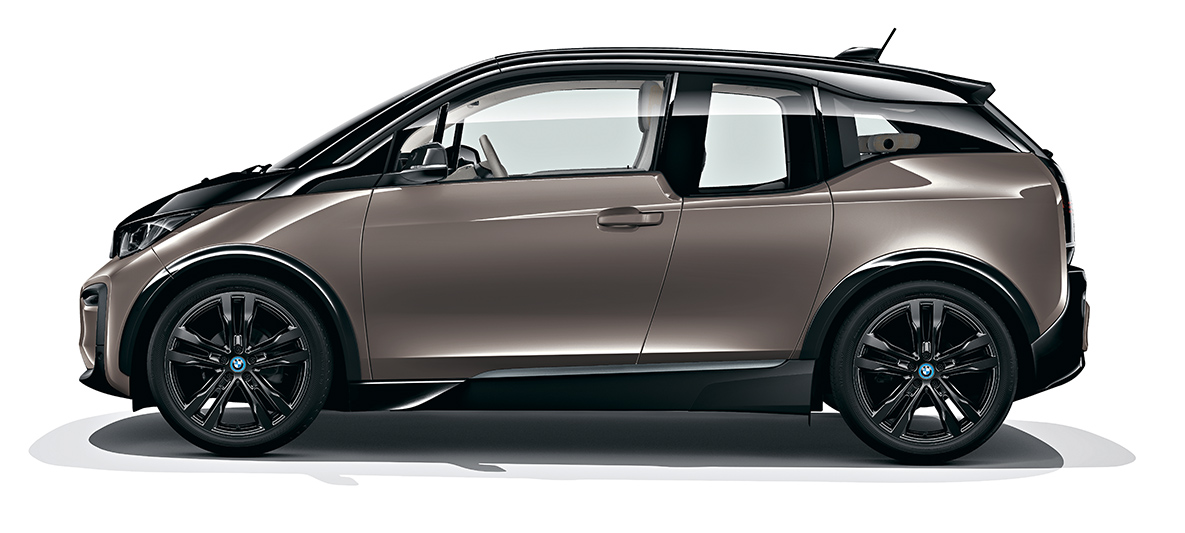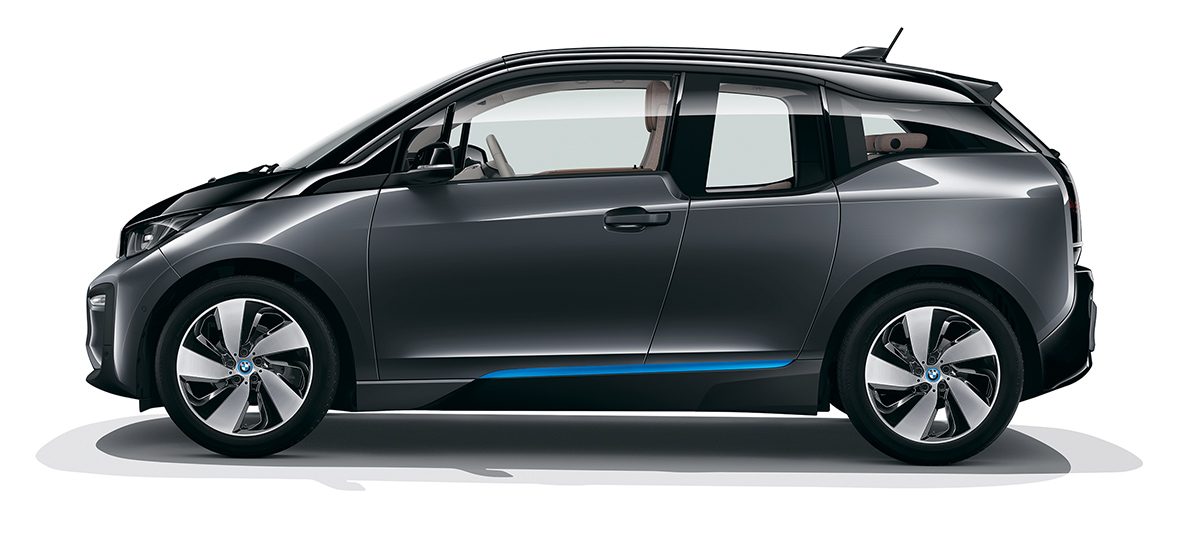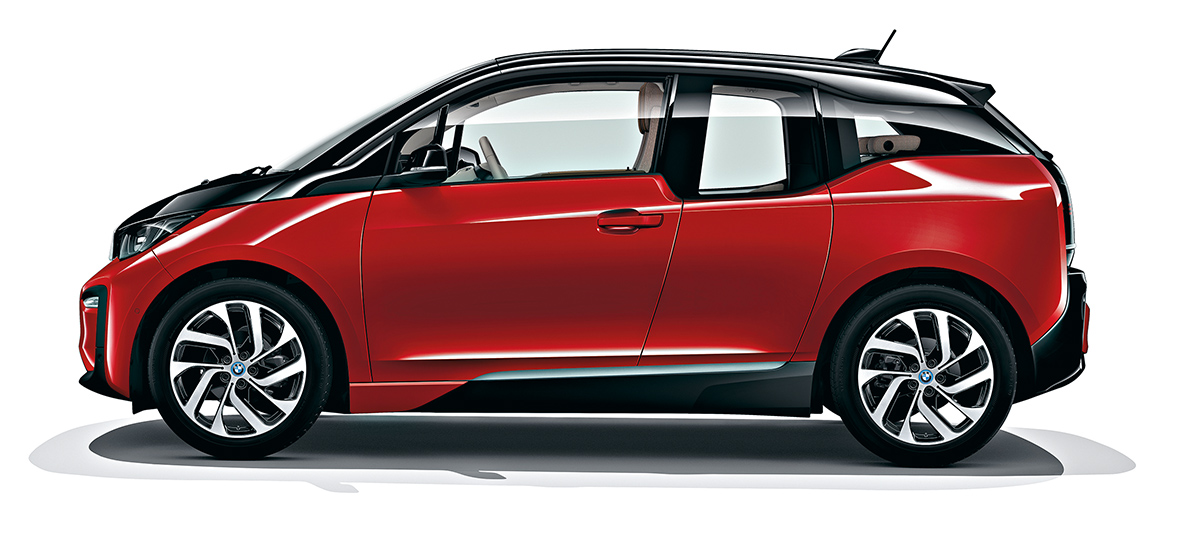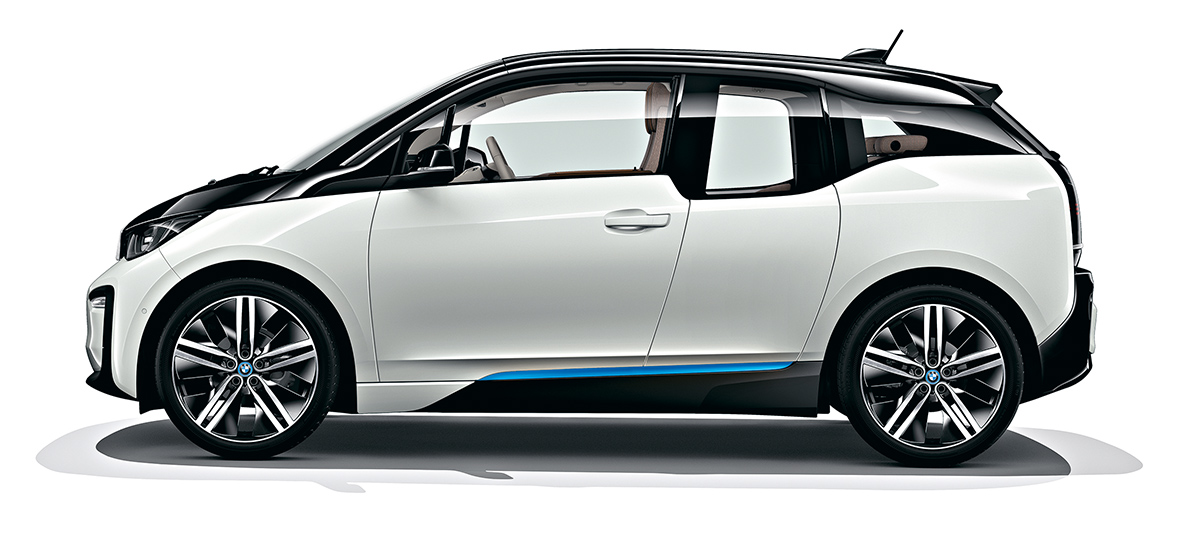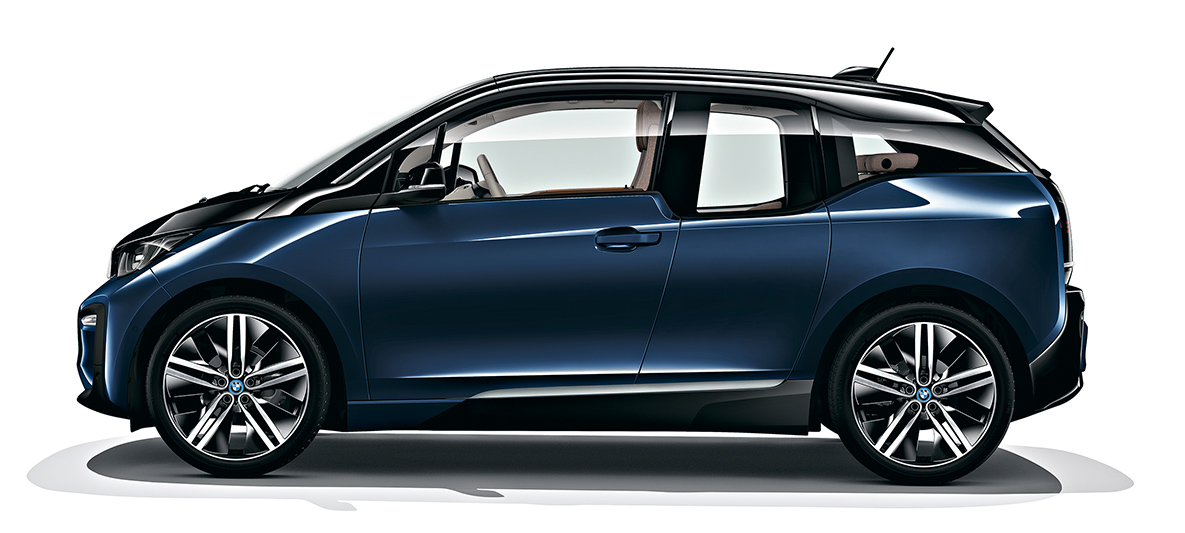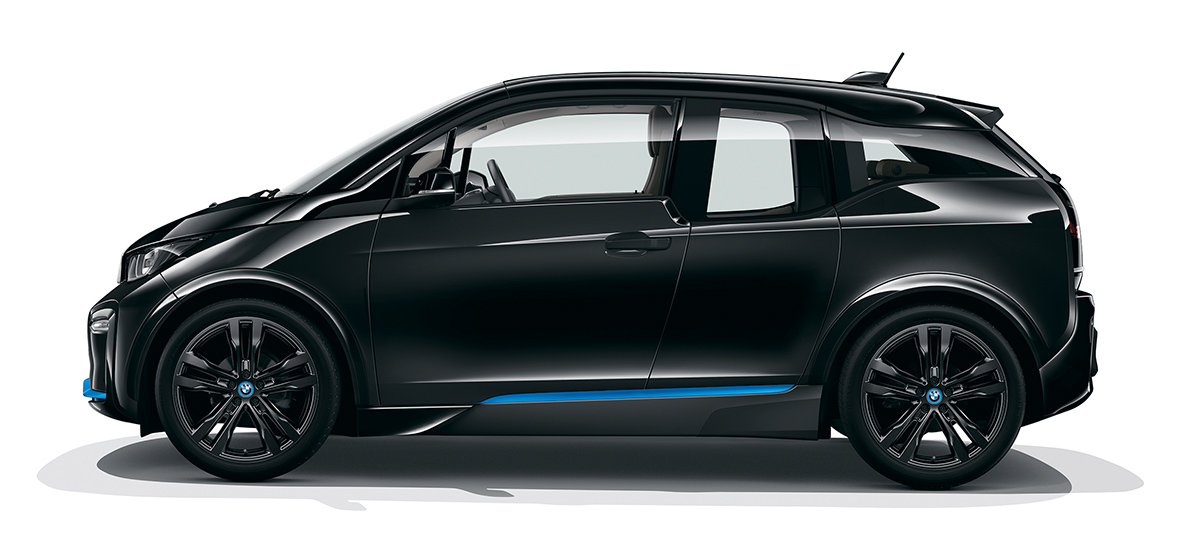 UNIQUE CHARACTER – IN ALL ITS FACETTS.
Individuality can be expressed in many ways. Just like the modern colour schemes of the BMW i3, which includes six brilliant colours. For example elegant Imperial Blue and powerful Melbourne Red, both with a highlight in Frozen Grey metallic. Colours that thrill with clarity and luminance. First available is the classy colour Jucaro beige. The fitting 19" and 20" light alloy wheels with various rim designs enhance the progressive appearance.

LIGHTNING-FAST. AND CHARGED WITH EMOTION.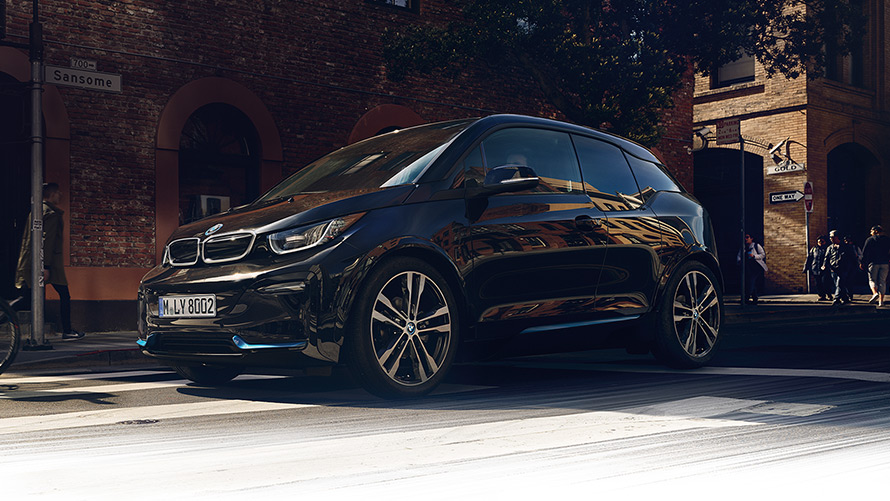 If sporty and emission-free driving means the future, then the BMW i3s arrived there a long time ago. And takes off right away. With an impressive 3.7 seconds to go from 0 to 60 km/h, a typical one-pedal feeling, and its progressive design, it unleashes the dynamics of a sports car. Emotions under electric current are experienced with every metre.
SHORTCUT SPORTINESS

Wider: the front spoiler, including high-gloss bumper covering. More sporty: black wheel wells and exclusive 20" light alloy wheels with a new rim design. More characteristic: the rear, with sharpened contours and 40 millimetre-wide track. Even more fast-paced and emotional: driving in the BMW i3s.
6.9 SECONDS
From 0 to 100: the BMW i3s manages it in just 6.9 seconds. And opens up completely in just the first few metres. Thanks to the engine's maximum torque of 270 Nm and 184 hp (135 kW) of power. Thrillingly agile and powerful up to a maximum speed of 160 km/h.
Maximally sporty, maximally electrifying: The BMW i3s combines excellent driving dynamics with the most modern technology. The new-designed Automatic Stability Control (ASC) works more quickly and provides more traction and stability while acceleration and braking. The optimized Dynamic Traction Control (DCT) is now even available in turns and up to a speed of 100 km/h and more. More sporty driving dynamics offers the SPORT driving mode. If the driver steps on the accelerator, then the BMW i3s will react more quickly and more directly if the battery charge is sufficient. Furthermore, the sport steering with a correspondingly adapted steering torque and the sport suspension, lowered by ten millimetres, increase agility.
Read more
FULLY AWARE OF ITS STRENGTHS.
SPORTY AT THE PUSH OF A BUTTON.
DRIVER COMFORT: WITH SAFETY.
TRANSMITS POWER. INSTANTLY.