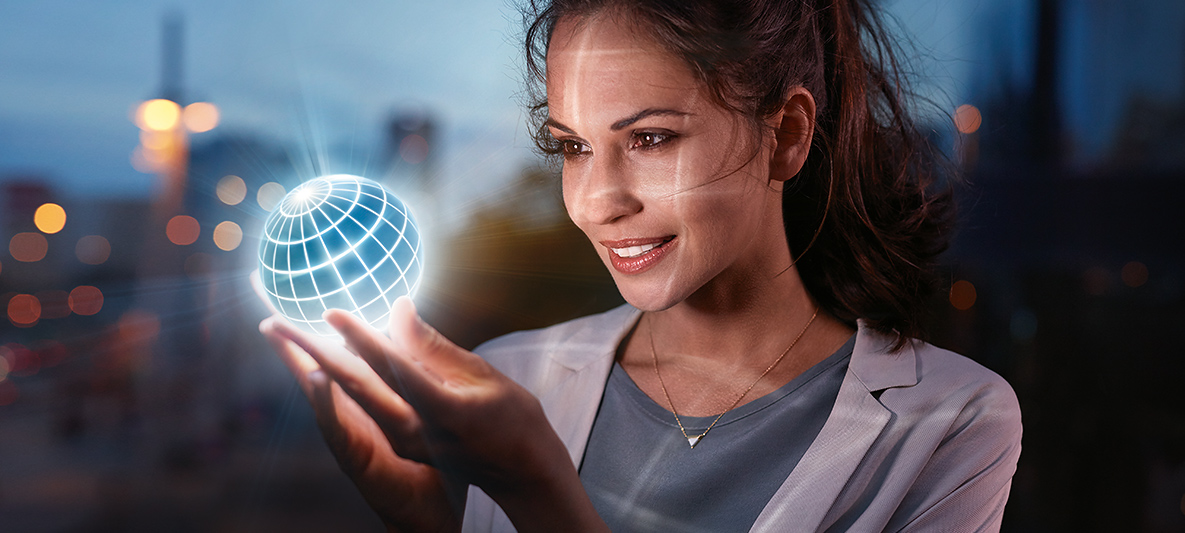 BMW CONNECTED CONNECTS YOUR EVERYDAY LIFE WITH ELECTRIFYING DRIVING PLEASURE.
Connect with your BMW. The BMW Connected app is your digital mobility assistant which takes care of your needs before and during your journey. Access your car using your smartphone, smartwatch or Amazon Echo, send destinations to the navigation system or receive reminders for meetings to make sure you arrive there on time.

BMW Connected+

Your BMW and smartphone merge to form a single unit with BMW Connected+. Use the personalised features of the BMW Connected app both inside and outside your car. Share journey information with friends, get directions right up to the door of your destination or control your smart home.The term is one year.


The flexible backend: Open Mobility Cloud

The basis for the BMW Connected personalised services is the Open Mobility Cloud. Its flexible architecture is build around the integrated tools and technology of Microsoft Cloud and the Azure data platform. The powerful system is in a position to process data and information from the most varied sources and to provide it. The flexibility of the platform allows it to integrate and to scale additional digital touchpoints such as new end devices (additional smartphones, smart watches, etc.) or new partner services, even in the future. A new feature is that with BMW Connected+, the vehicle with the Open Mobility Cloud connects us to a digital touchpoint. This allows the digital services to be integrated more quickly and with agility into the vehicle.
AMAZON ALEXA CAR INTEGRATION.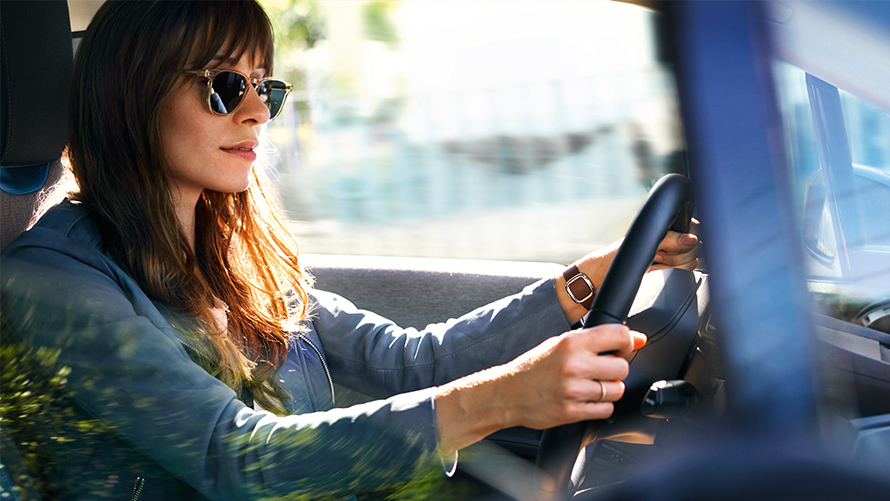 'Alexa*, add teabags to my shopping list.' or 'Alexa, play a song by Pink.' With the Amazon Alexa Car Integration, using the voice assistant in your car is effortlessly, just as you are used to at home. Alexa's responses are also shown as visual feedback on your vehicle's control display.

Service coming soon.

*Amazon, Alexa and all related logos are trademarks of Amazon.com, Inc. or its affiliates.

CONTROL MY HOME.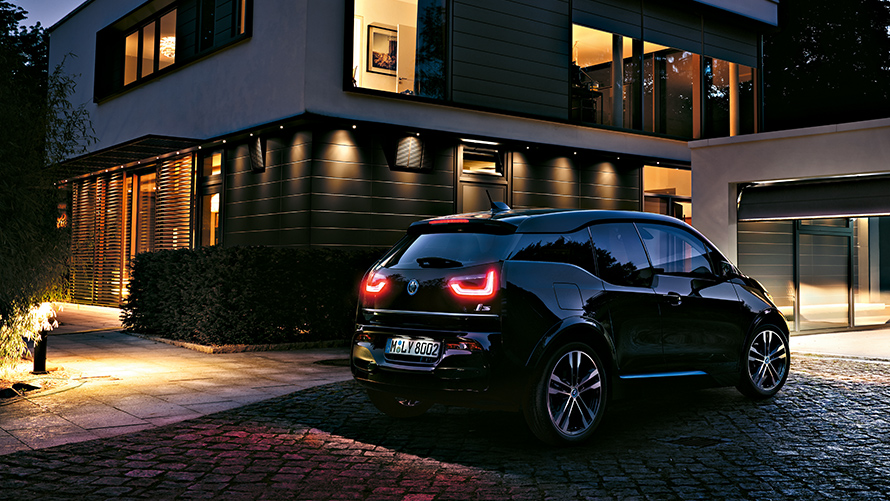 'Have I switched off the lights and the air conditioning?' With Control My Home you don't have to worry about these things, as you can control the most important features of your smart home directly via your in-car display. Additionally, you can see an overview of the most important information about your connected home at a glance. The term is three years.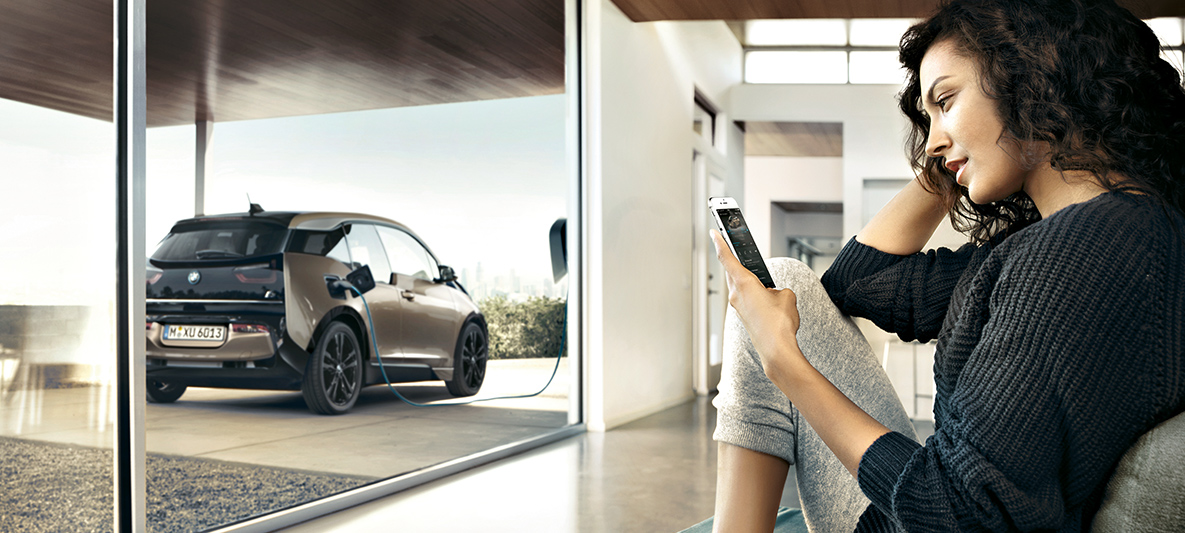 SHEER CHARGING PLEASURE.
Charging can be this convenient and customised: With the BMW Digital Charging Service (DCS), you can automatically charge at the most cost-effective times based on your energy rates. This saves electricity and allows you to use renewable energies.

HIGH-COMFORT DRIVER ASSISTANCE.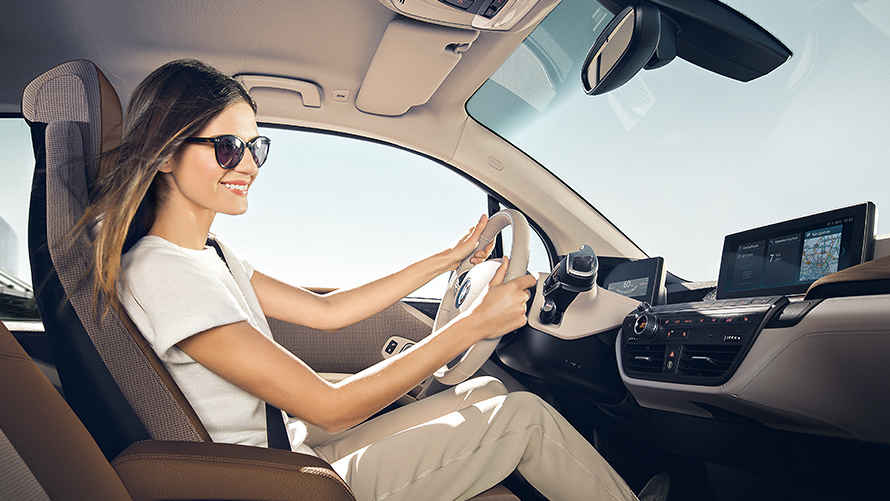 Driving Assistant Plus

The Driving Assistant Plus equipment produces a clear improvement in safety and comfort. It includes the Approach control warning and Person warning with light city braking function, Speed Limit Info, Camera-based cruise control with Stop&Go function as well as the Traffic jam assistant.

Parking assistant

The Parking assistant makes it easier to park in spaces parallel to the street. Suitable parking spaces are shown and selected via the Control Display. After turning on the indicator, and when the PDC button is depressed, the system takes over shifting gears, steering, accelerating and braking, thus parking completely automatically.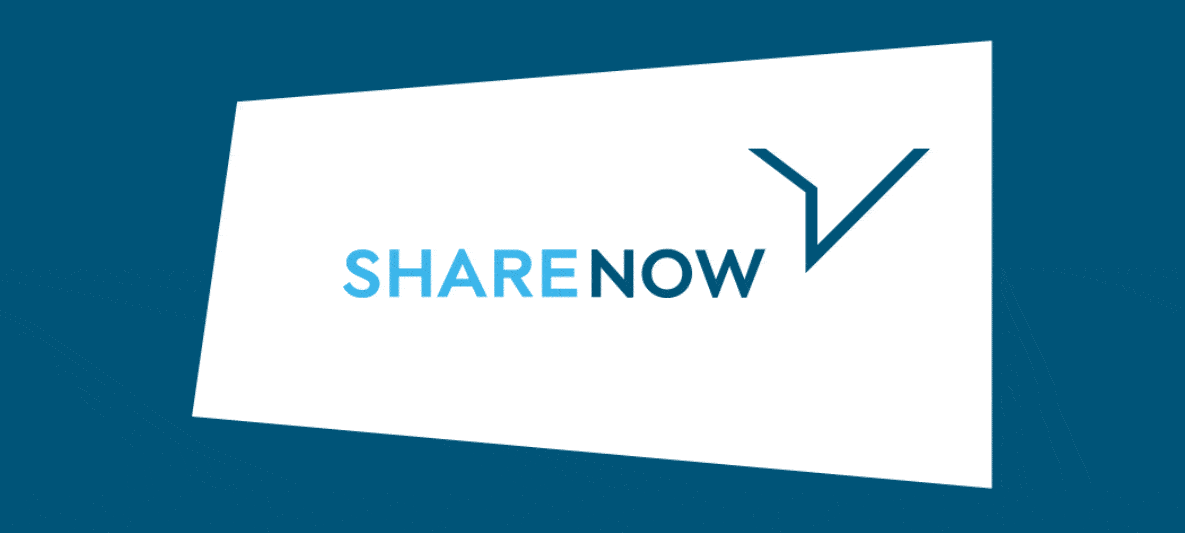 YOUR ADDED MOBILITY: YOUR NOW
The BMW Group and Daimler AG are pooling their mobility services to create a new global player providing sustainable urban mobility for customers. The cooperation comprises five joint ventures: REACH NOW for multimodal services, CHARGE NOW for charging, FREE NOW for taxi ride-hailing, PARK NOW for parking and SHARE NOW for car-sharing.