WHAT WHEELS AND CAR TYRES DO BMW SELL?
Why should I look at EU Tyre Labels?
Since 1 November 2012, all tyres sold within the EU are labelled to denote compliance with EU standards. You should pay extra care when purchasing car tyres as the EU Tyre Label will help to make the comparison between various makes easier to understand.

For more information on whether your tyres are in compliance with the EU Tyre Label requirements, contact your local BMW Centre.

Read more
Fuel efficiency.
'A' is the highest performance tyre and 'G' is the least performing. The higher the performance means the less the rolling resistance, less fuel is consumed and there are lower Co2 emissions.

Wet grip.
An 'A' classification means your tyres have the highest wet grip performance. 'G' indicates a lower wet grip performance. The better the wet grip, the shorter the braking distance.

Noise emissions.
The tyre label specifies the level of external rolling noise in decibels and as one, two or three sound waves. One black wave on the label indicates the highest noise level performance and that it is within the legal limit.
Read more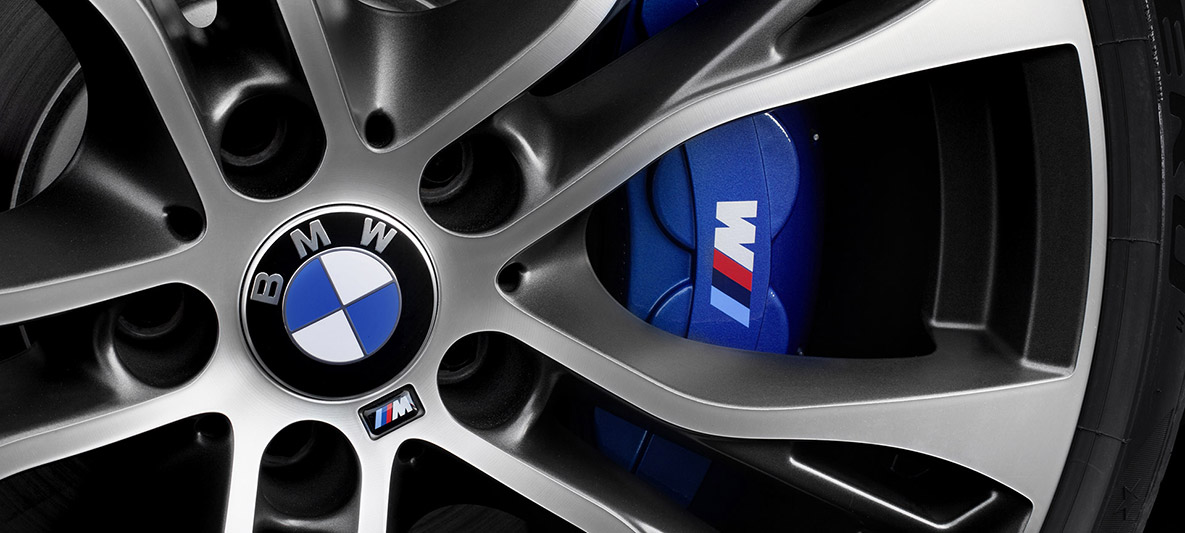 A FEW QUESTIONS ANSWERED.
Question: What are BMW Star Marked tyres?
Answer: The star marking is the BMW stamp of approval. All BMW Star Marked tyres have been tested and developed in partnership with leading tyre manufacturers to ensure they harmonise with your BMW in the best way possible ensuring optimum performance, comfort and safety.

Question: Can I buy just BMW tyres online without wheels?
Answer: We're currently unable to offer tyres for online purchasing. If you would like to purchase BMW tyres please contact your nearest BMW Centre.

Question: Is tyre insurance available on all vehicles?
Answer: BMW Tyre insurance is available on all New and Approved Used BMWs up to 100,000 miles at the point of purchase. You can purchase your policy up to 60 days after you have collected your BMW. Cover will start after you have purchased the policy.

Question: Are run-flat tyres covered under the tyre insurance policy?
Answer: Yes, BMW run-flat tyres are included in the tyre insurance policy. Should your run-flat tyre get a puncture or become damaged, it will be replaced under the terms of your policy.

Read more
​
* Terms and conditions apply.
Offer applicable for accessory complete wheel set purchases made at a BMW Retailer before 12 November 2021, exclusions apply. Participating Retailers only and not available in conjunction with any other offer.

Exclusions: This offer does not apply to Winter Steel Wheels. BMW E generation models are excluded from this offer. For more information, please contact your local Retailer.