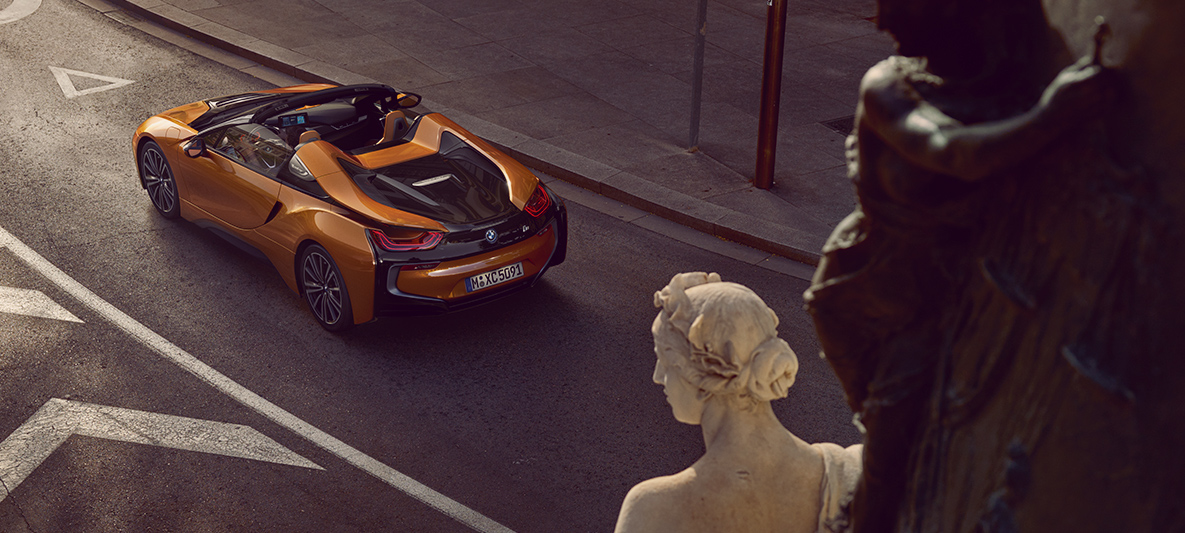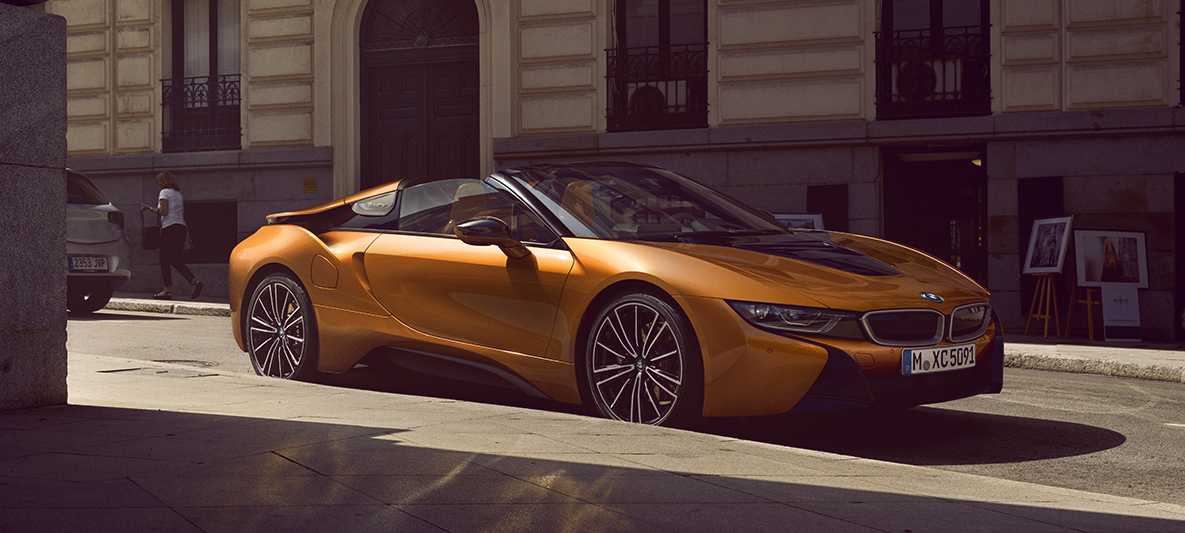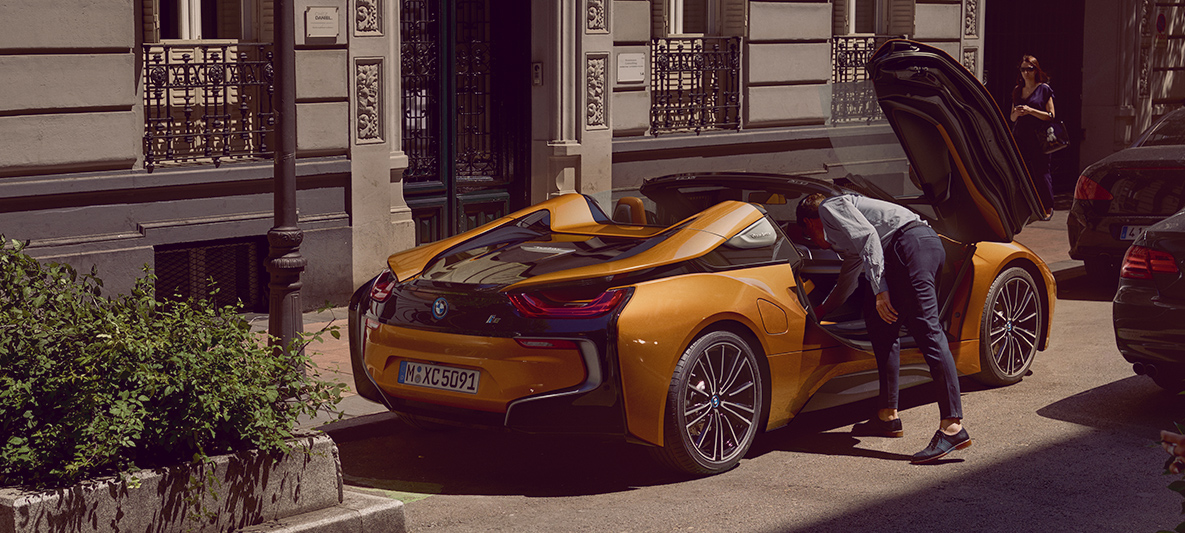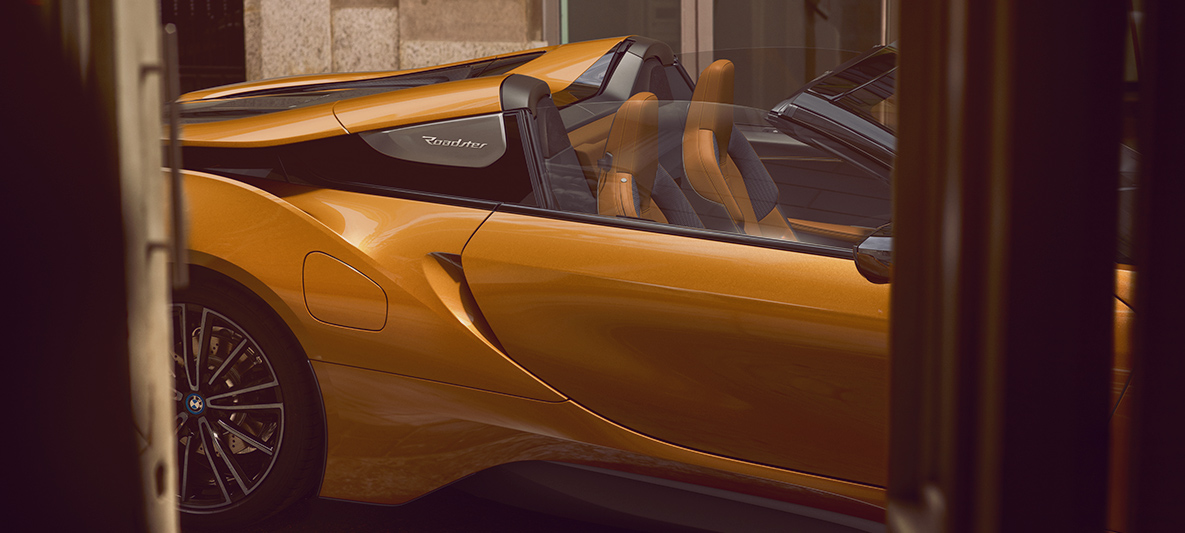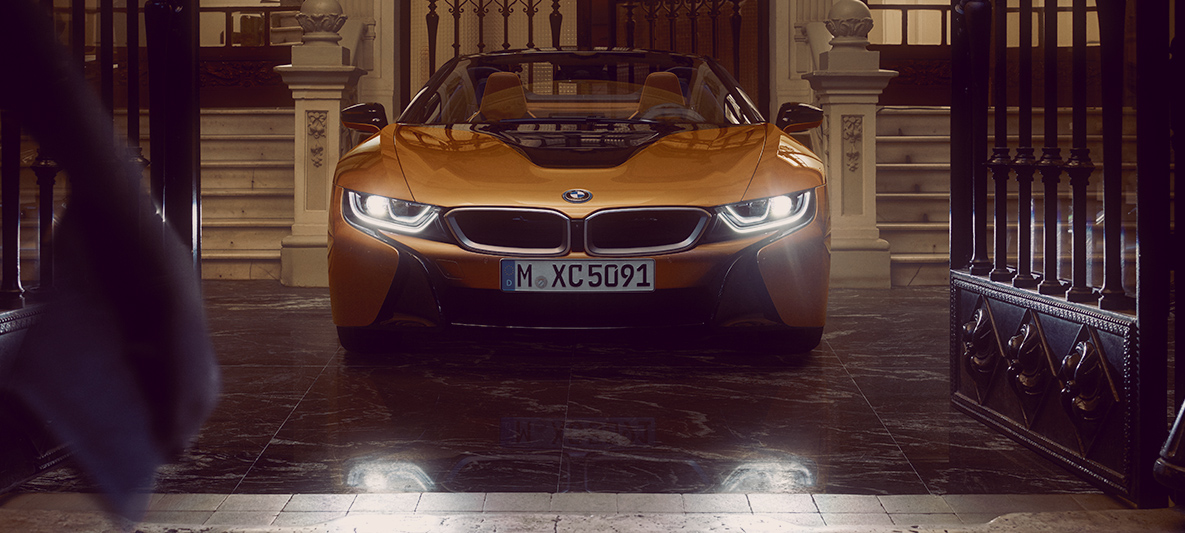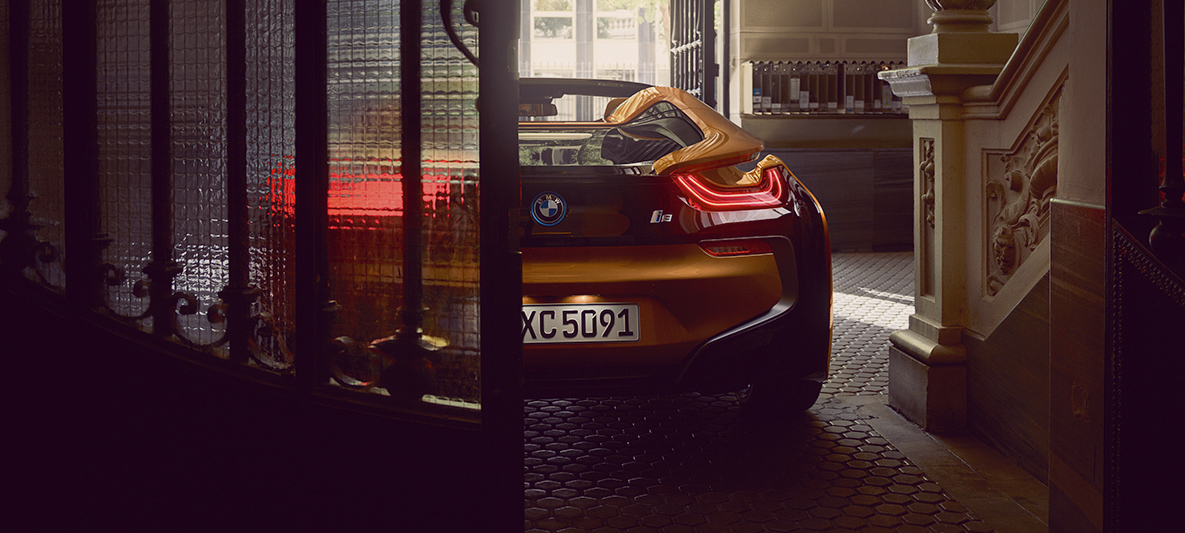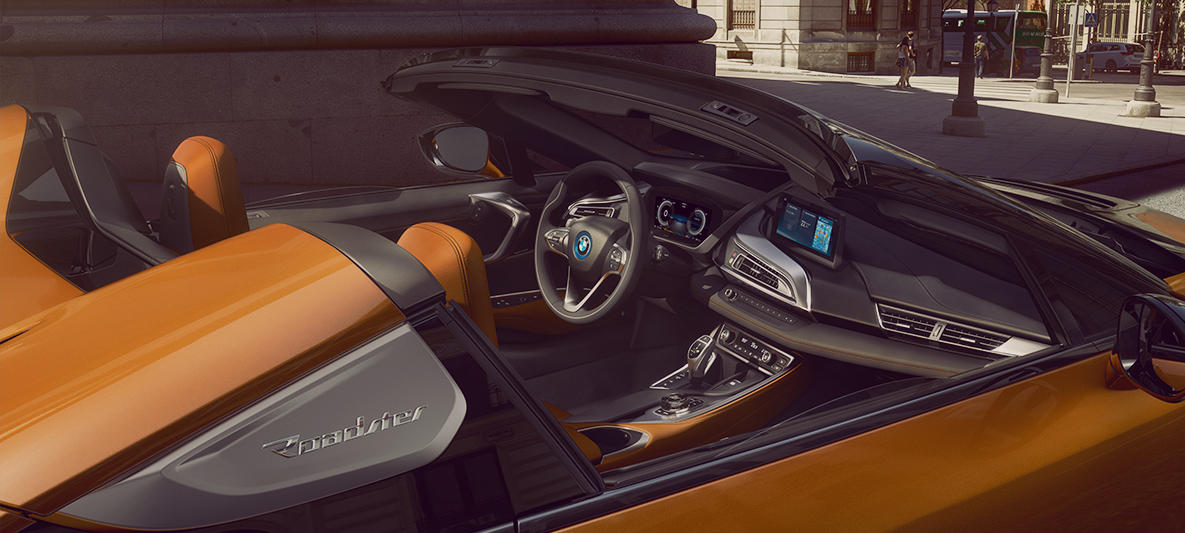 THE ULTIMATE PRESENCE.
The BMW i8 Roadster reveals itself as futuristic right down to the last detail. Its progressive lines speak a formal language that can hardly be more dynamic. The most striking feature: the imposing lightweight carbon-fibre hinged doors, which can be opened comfortably. The athletic front continues to display the individual character of the car and proudly bears the BMW double kidney, flanked by full-LED headlights and redesigned Air Curtains. Starting at the bonnet, the distinctive V-shaped black belt stretches along the entire car, underscoring its flat silhouette. The impressive streamflow design also optimises airflow and creates unprecedented aerodynamics. Thus, the BMW i8 Roadster is a perfect symbiosis of form and function that knows only one destination: ultimate freedom.

"This is what we call pure open e-mobility. With this open-top two-seater we are going for the pole position in the open hybrid sports cars segment."

KLAUS FRÖHLICH, BOARD MEMBER, BMW AG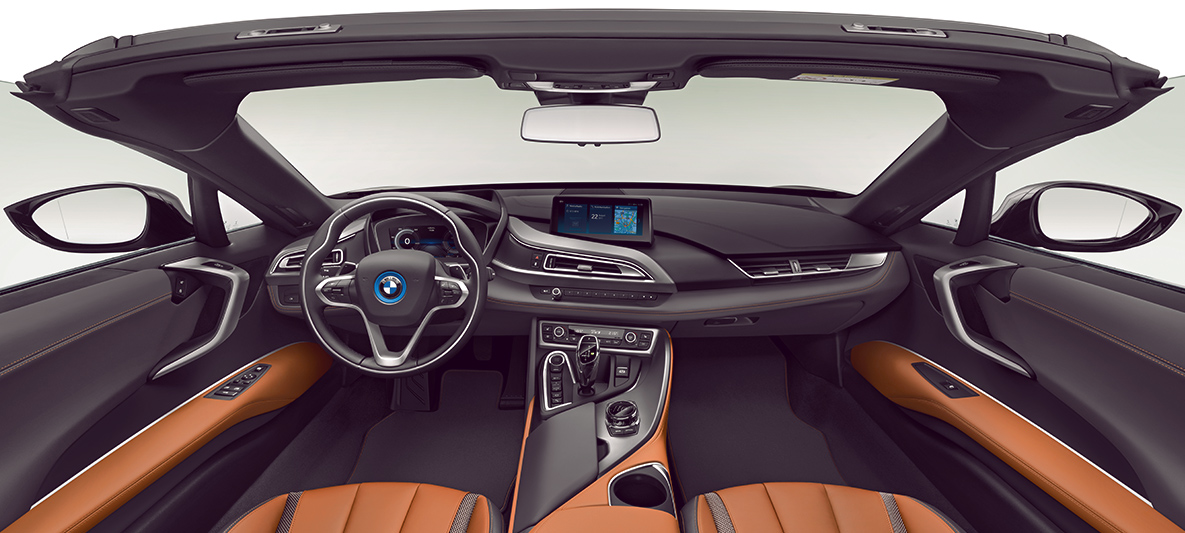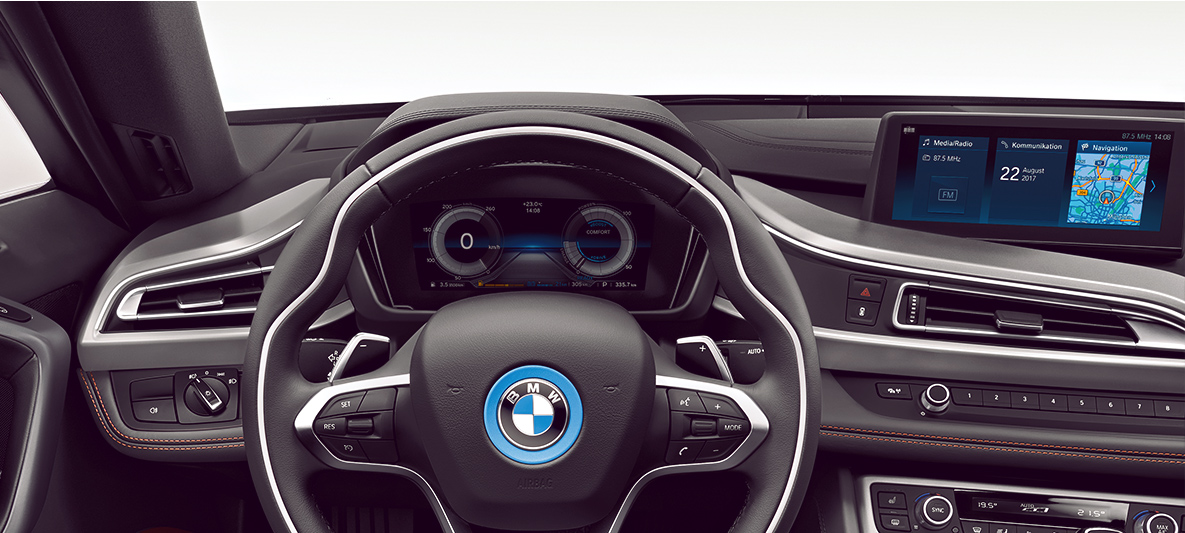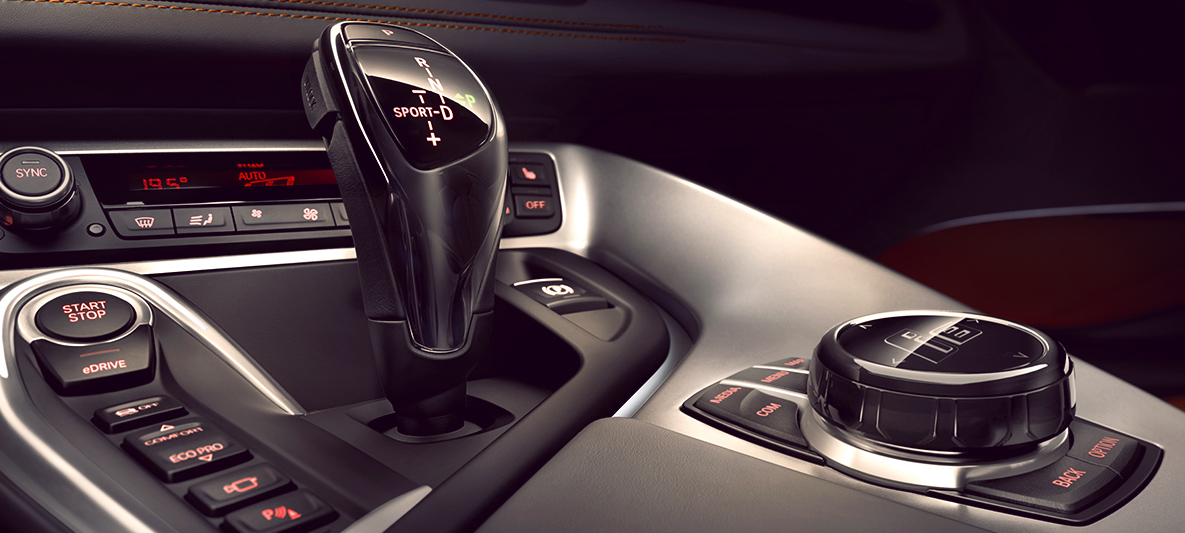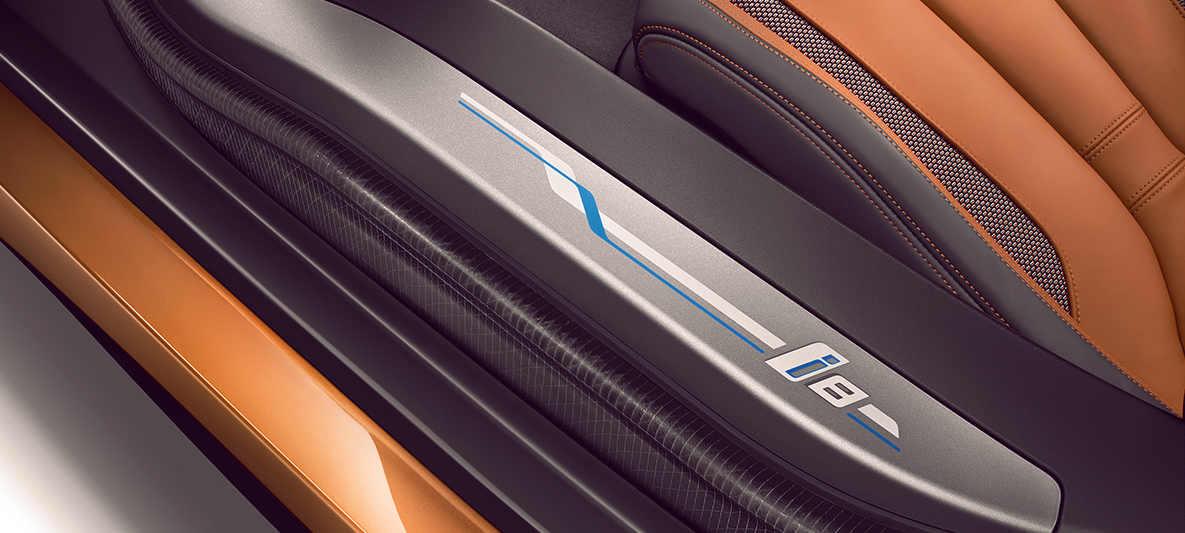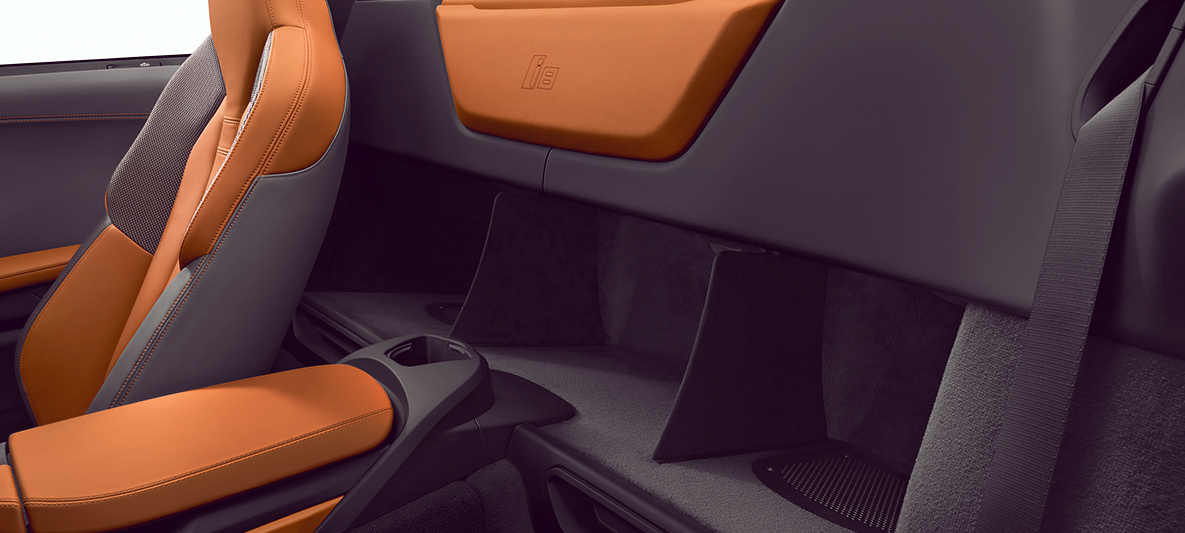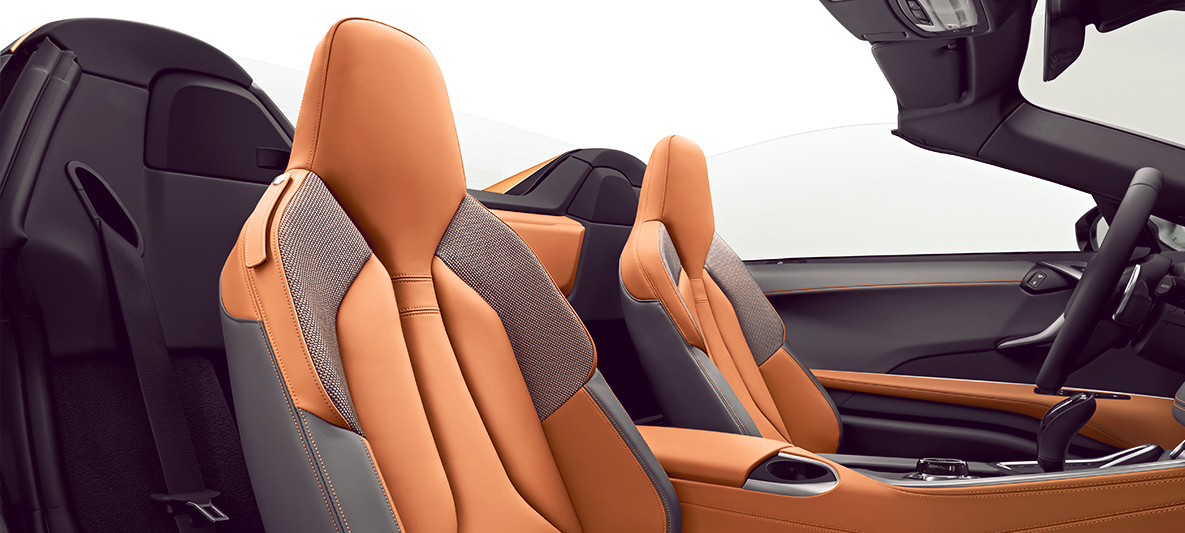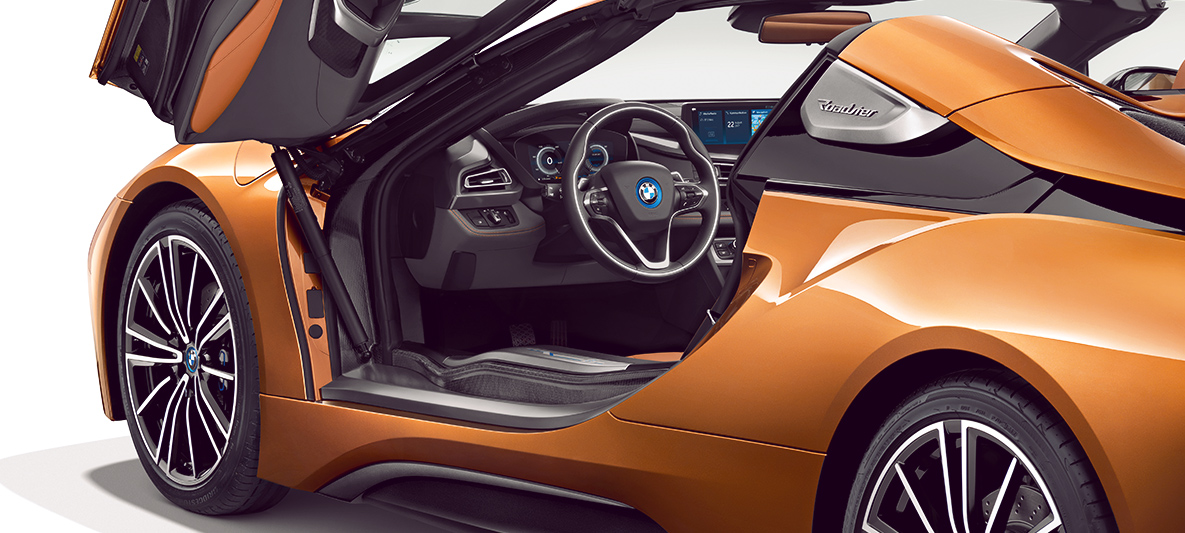 FREE. SPACE.
The interior of the BMW i8 Roadster also underscores its unique character. This is immediately apparent from the exclusive feature line Accaro Amido/E-Copper. The interior also reflects the dynamic lines of the exterior design, creating a futuristic dynamic throughout the cockpit. The centre cockpit is inclined to the driver and the controls are arranged intuitively – ensuring maximum driver orientation and clarity. Optimum lateral support and maximum comfort are provided by the new electrically-adjustable sport seats with memory function. Behind the seats is additional storage space. With the optional Travel Packet, retractable dividers and an extra Nappa Leather map pocket are available. In the dark, the LED interior lighting ensures a high-quality ambience. The contour lines of the doors, the instrument panel, the centre console and the steering wheel can be optionally and alternately dipped in the colours EfficientDynamics Blue, Amber Yellow and White.

EXCLUSIVITY IN UNIQUE VARIATIONS.
The line Carpo Ivory White/Black in full leather.
The line Accaro Amido E-Copper in natural leather textile mix.
The line Carpo Amido Black in full leather.
The line Halo Dalbergia Brown/ Carmum Grey in natural leather textile mix.
46 g/km
Drive ahead and leave practically nothing behind - thanks to the intelligent energy management of the BMW i8 Roadster. It coordinates the interaction between the electric motor and the battery with the combustion engine – always geared towards maximum performance with minimum consumption. This creates a powerful plug-in hybrid system with enormous efficiency, as evidenced by the combined consumption of only 2.1 l/100 km and CO2 emissions of up to 46 g/km.

Fuel consumption and CO2 emissions.
Further information about the official fuel consumption and the official specific CO2 emissions for new passenger automobiles cars can be found in the 'New Passenger Vehicle Fuel Consumption and CO2 Emission Guidelines', which are available free of charge at all sales outlets and from The Society of the Irish Motor Industry, 5 Upper Pembroke Street, Dublin 2.