RANGE, CHARGING & EFFICIENCY
The BMW i3 has everything you need to combat the challenges of modern mobility – and to outmatch them in silence. It charges 80% of its high-voltage battery at a quick-charging station in just 42 minutes. Its intelligent energy management makes it flexible and highly efficient, both in city traffic and on longer trips.

Read more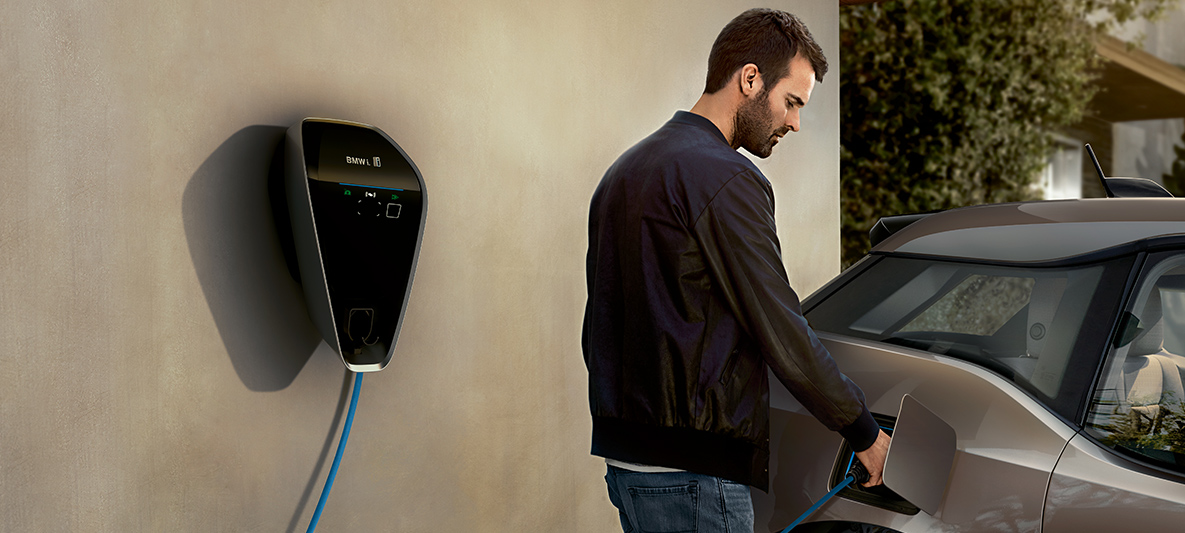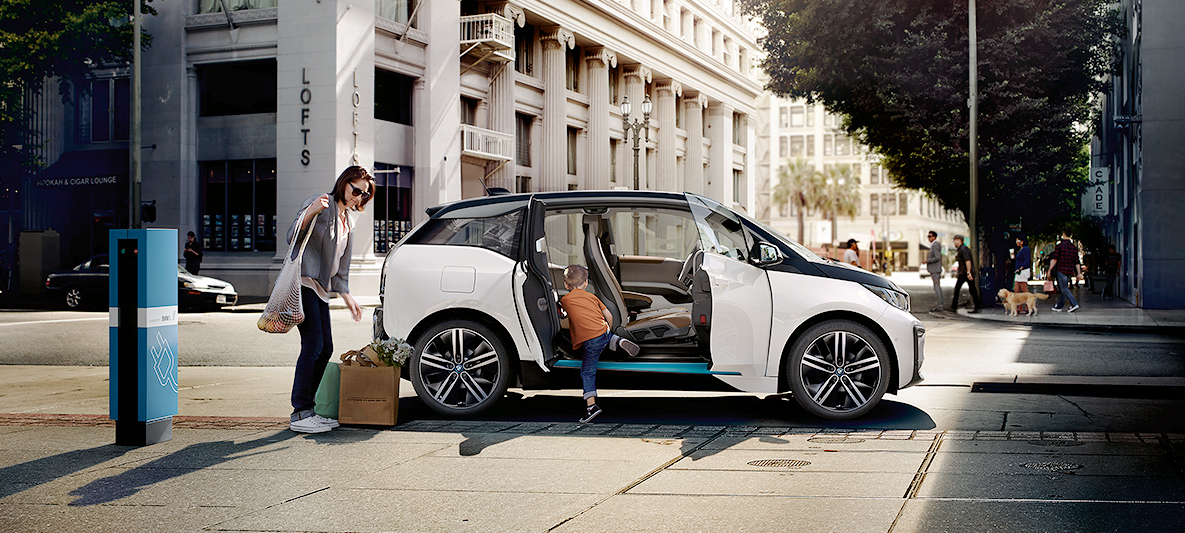 CHARGE FAST AND EASY, EVERYWHERE.
Home charging

With the BMW i Wallbox, the BMW i Wallbox Plus and the BMW i Wallbox Connect you can charge your BMW i3 at home safely, quickly and comfortably. In about three hours the battery will be charged up to 80% of its capacity. This is possible due to the three-phase charging power of the new BMW i Wallbox of up to 11 kW* for the BMW i3. With the BMW i installation service, the installation of your BMW i Wallbox will be carried out by qualified experts.


For even more sustainability, you have the option to use green energy and solar power you have generated yourself.


* The Wallbox has a charging capacity of up to 22 kW.


BMW Digital Charging Service: intelligent charging

Charging can be this convenient and customised: With the BMW Digital Charging Service (DCS), you can automatically charge at low price times based on your energy rates. This reduces charging costs and allows you to support the use of renewable energy. DCS controls the charging process independently and ensures that your vehicle is fully charged at the desired departure time. Even more sustainable, you can charge preferably with energy you've produced from your own solar panels and the BMW i Wallbox Connect. DCS facilitates the sustainable use of renewable energies at full transparency. With BMW Connected, DCS is very easy to operate using your mobile end device. In the BMW Charging Portal you get insights on your current charging plan, your consumed energy and you can comfortably download your charging history.


Public charging

There are many reasons for you to be out and about with your BMW i3 – and just as many opportunities to charge it while you are. First, the practicalities: With the BMW i3, you can use public charging stations with either alternating current (AC) or with direct current (DC). This will make you more flexible and will allow you to charge the vehicle as quickly as possible. This is because at a public DC charging station, the energy is transferred directly into the high-voltage storage in the vehicle battery at a constant current flow rate. This allows the BMW i3 to be charged up to 80% in ca. 45 minutes. Alternatively, you can also charge your BMW i3 at an AC charging station up to 80% in about three hours. Thus, public AC charging stations are particularly well-suited during long periods of the vehicle being parked, for example during a shopping tour.