HIGHLIGHTS.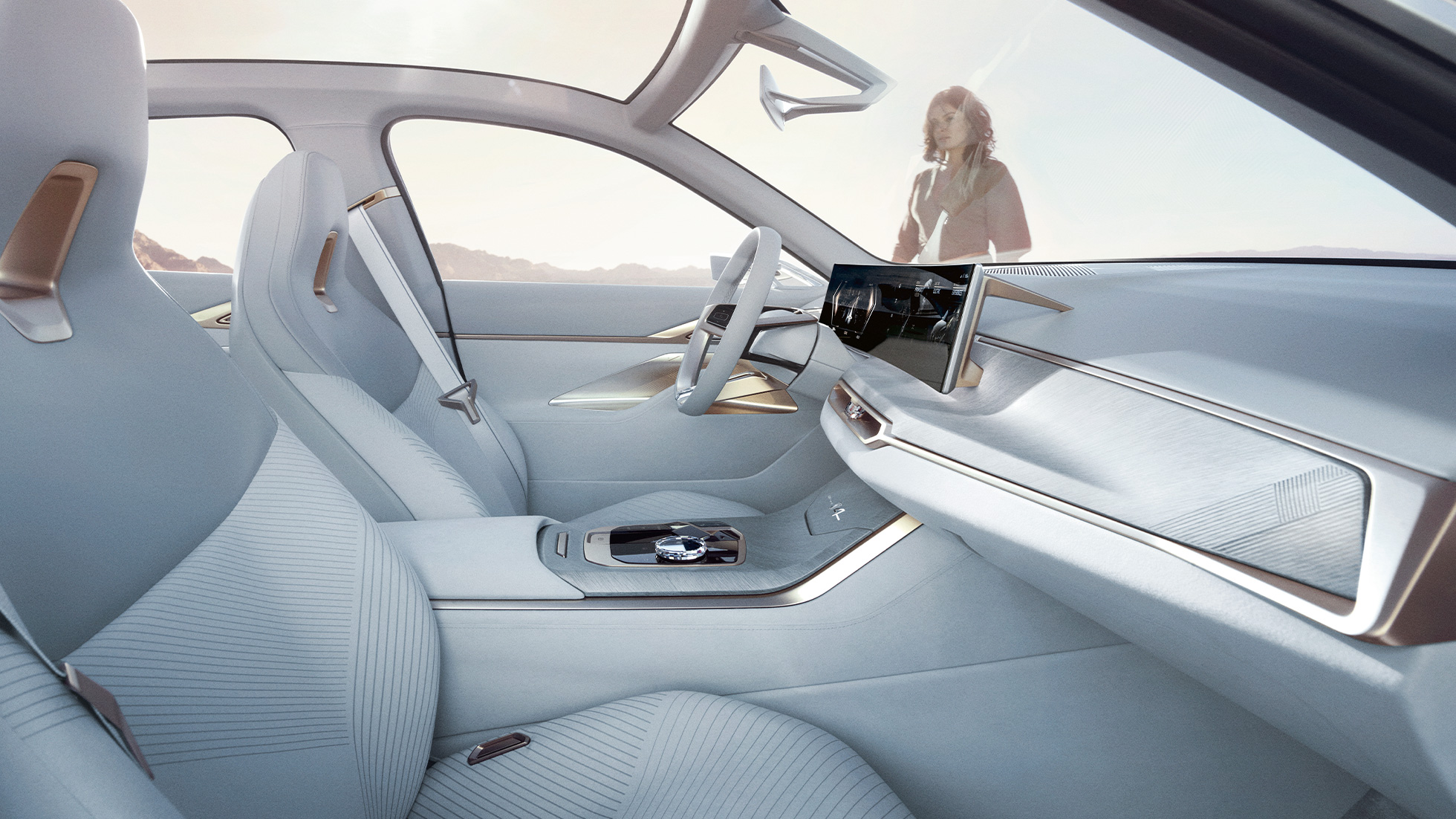 INNOVATION MEETS MINIMALISM.
The interior of the BMW Concept i4 has a modern yet luxurious ambience. It features warm gold-bronze blending to chrome surfaces, controls exclusively finished in glass crystal and the new Curved Display.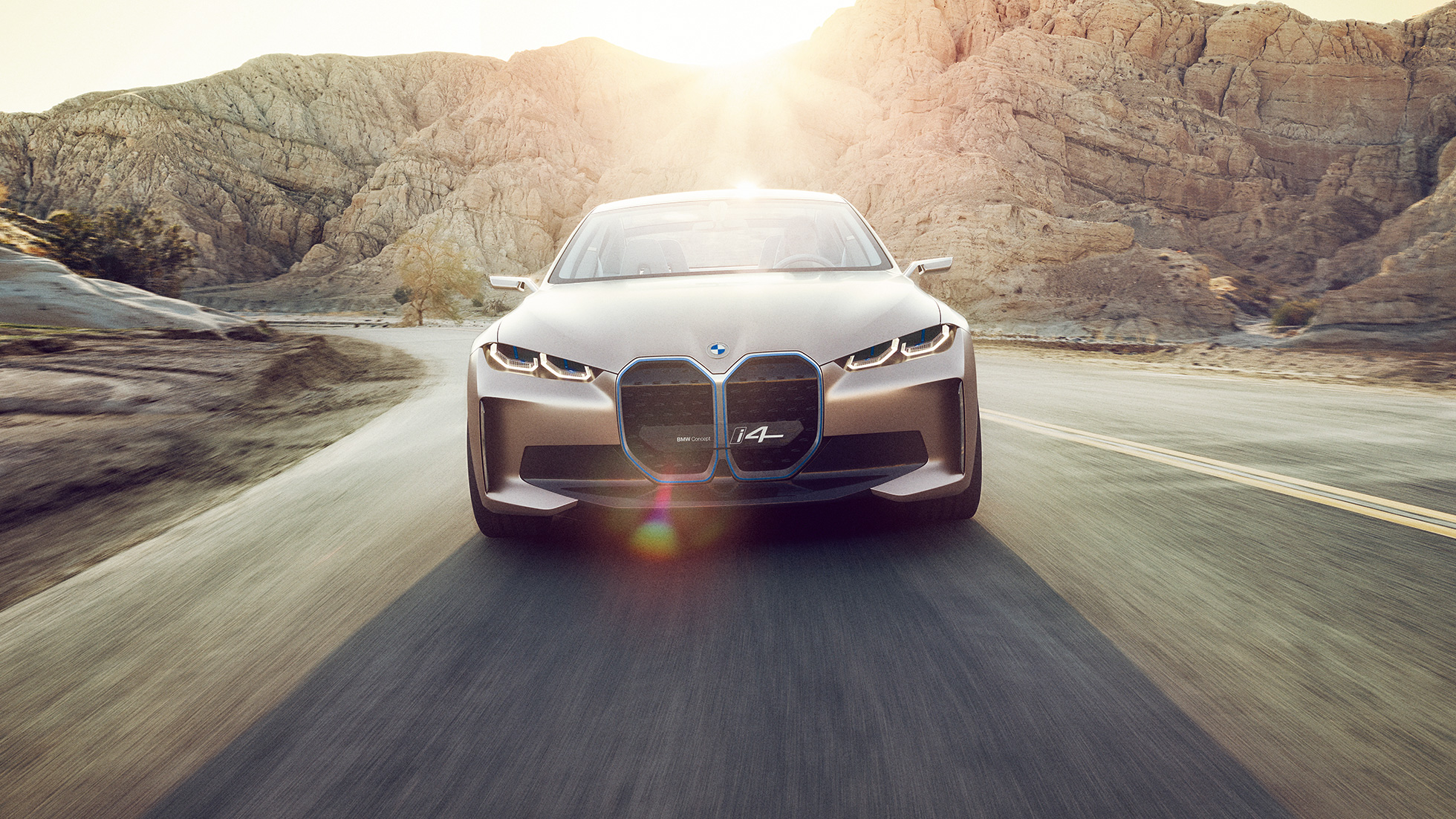 DYNAMIC ATHLETE.
Equipped with fifth generation BMW eDrive technology, the BMW Concept i4 achieves up to 530hp (390 kW), which is the same as a V8 power unit in current BMW models, while accelerating from zero to 62mph in just four seconds.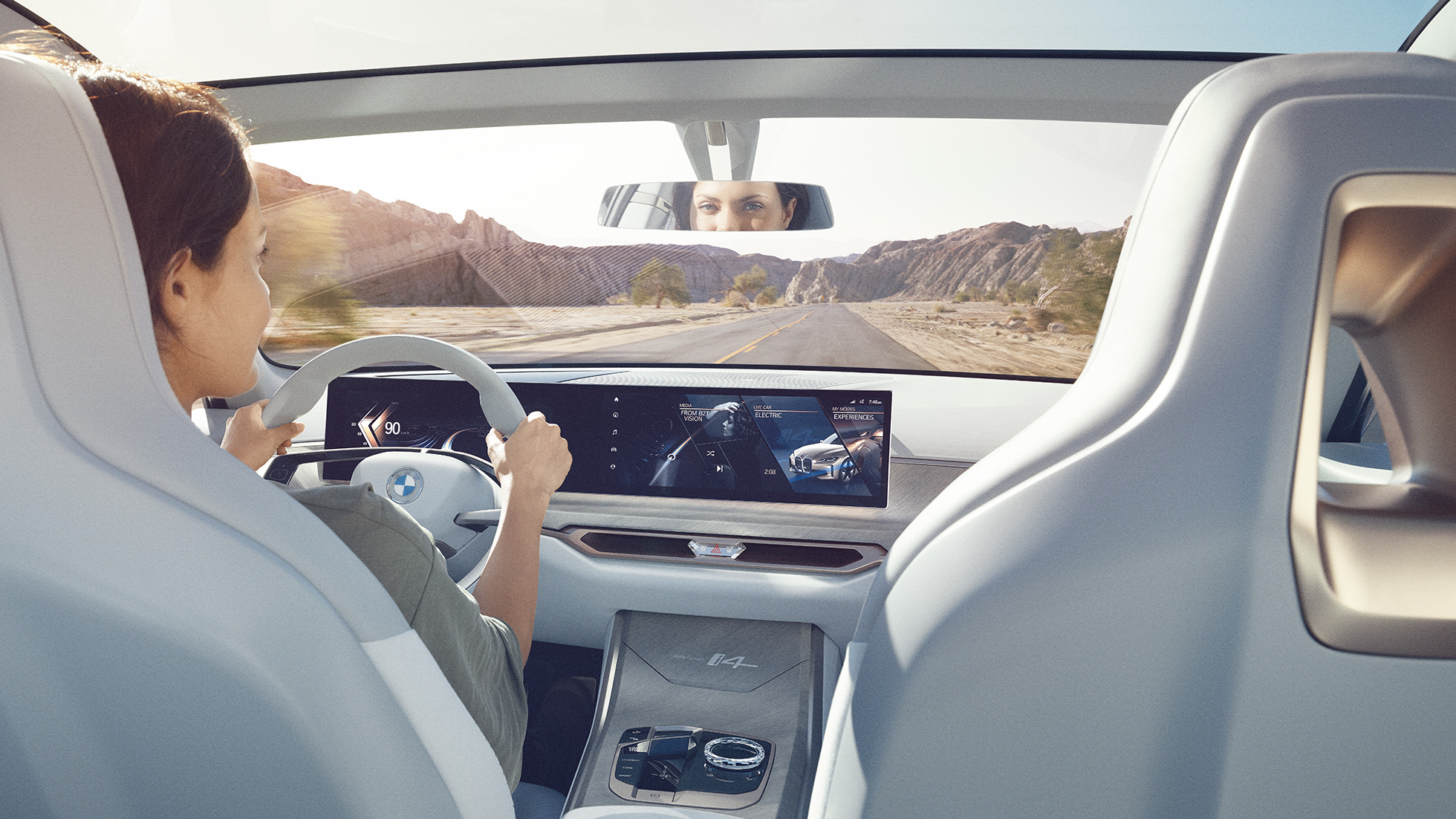 A NEW FOCUS ON THE DRIVER.
For the first time, the BMW Concept i4 has the Curved Display, which is an unbroken presentation surface for information display and Control Display. The ergonomically optimised Curved Display will be included in the future production versions for the BMW i4 and the BMW iNEXT.

MODERN MASTER.
The new BMW Concept i4 has a subtle yet impactful presence thanks to clear surface design, a fastback-style roofline and the gently sculptured form, which are complemented by the modern Frozen Light Copper exterior finish. Adding to this are blue elements at the front, side and rear, which is a nod to its BMW i origins. Inside, the light and airy design, which is accentuated by a full-length Panoramic glass roof, creates a relaxed feel – a perfect ambience for the electric drive experience.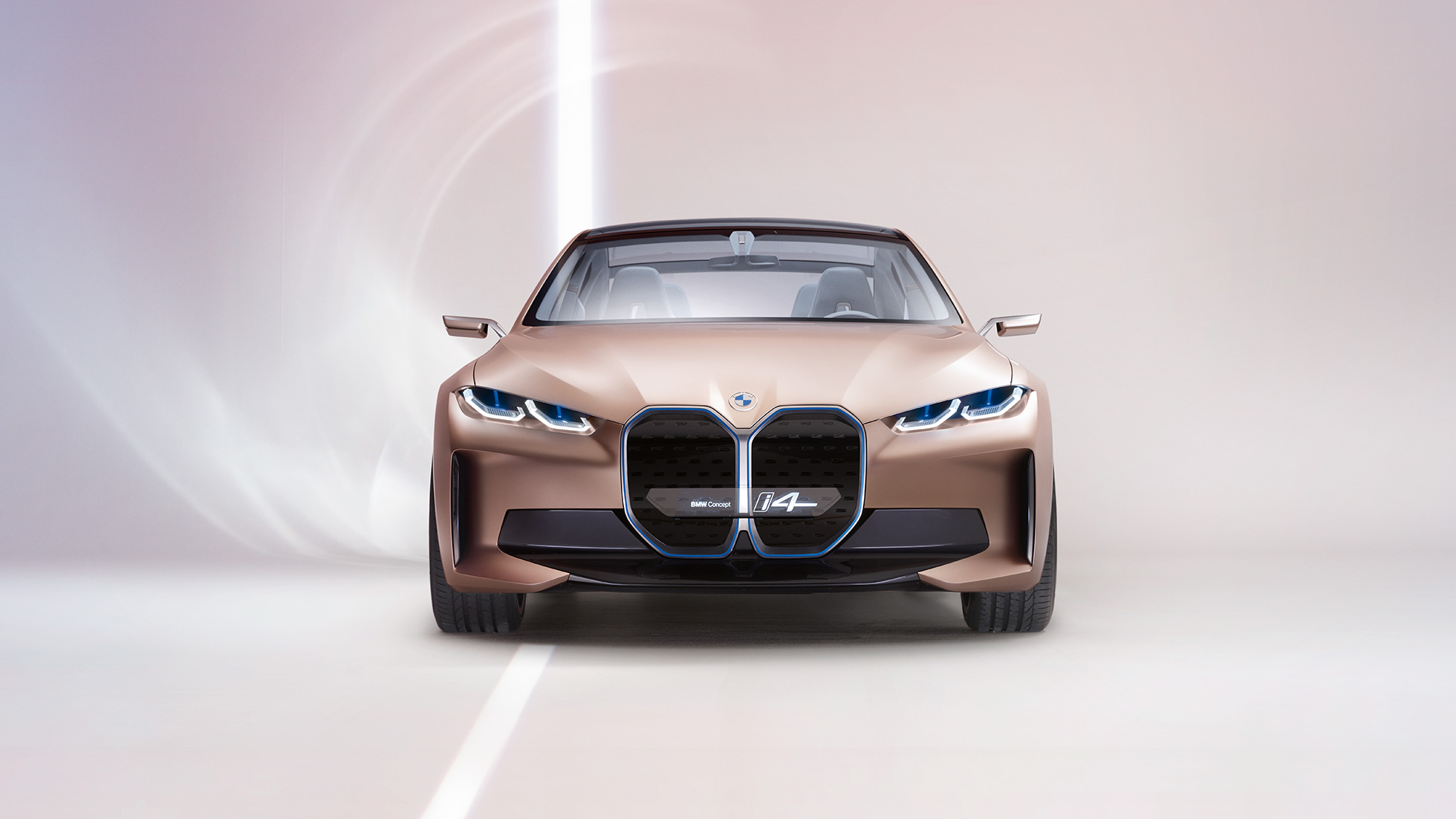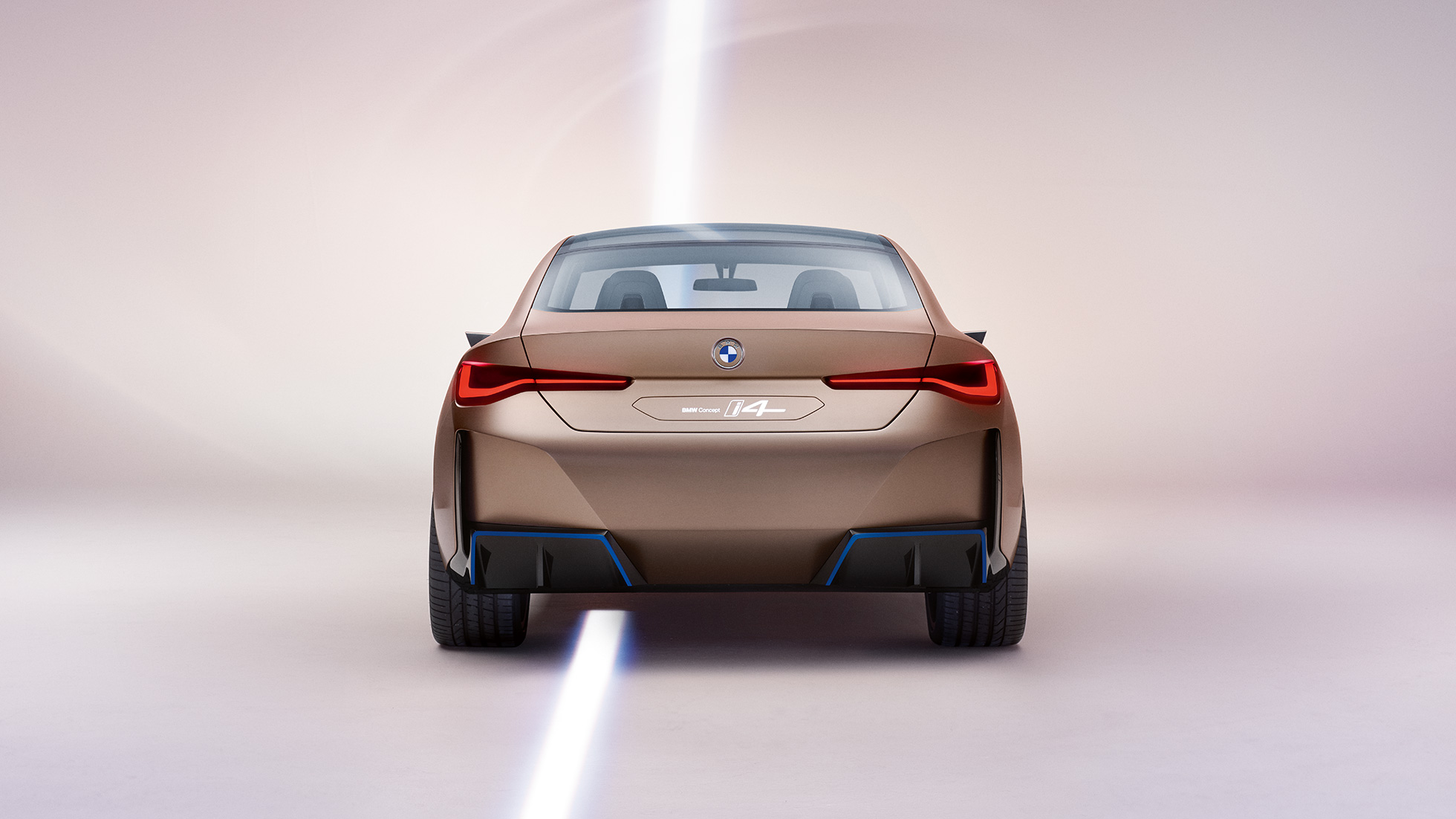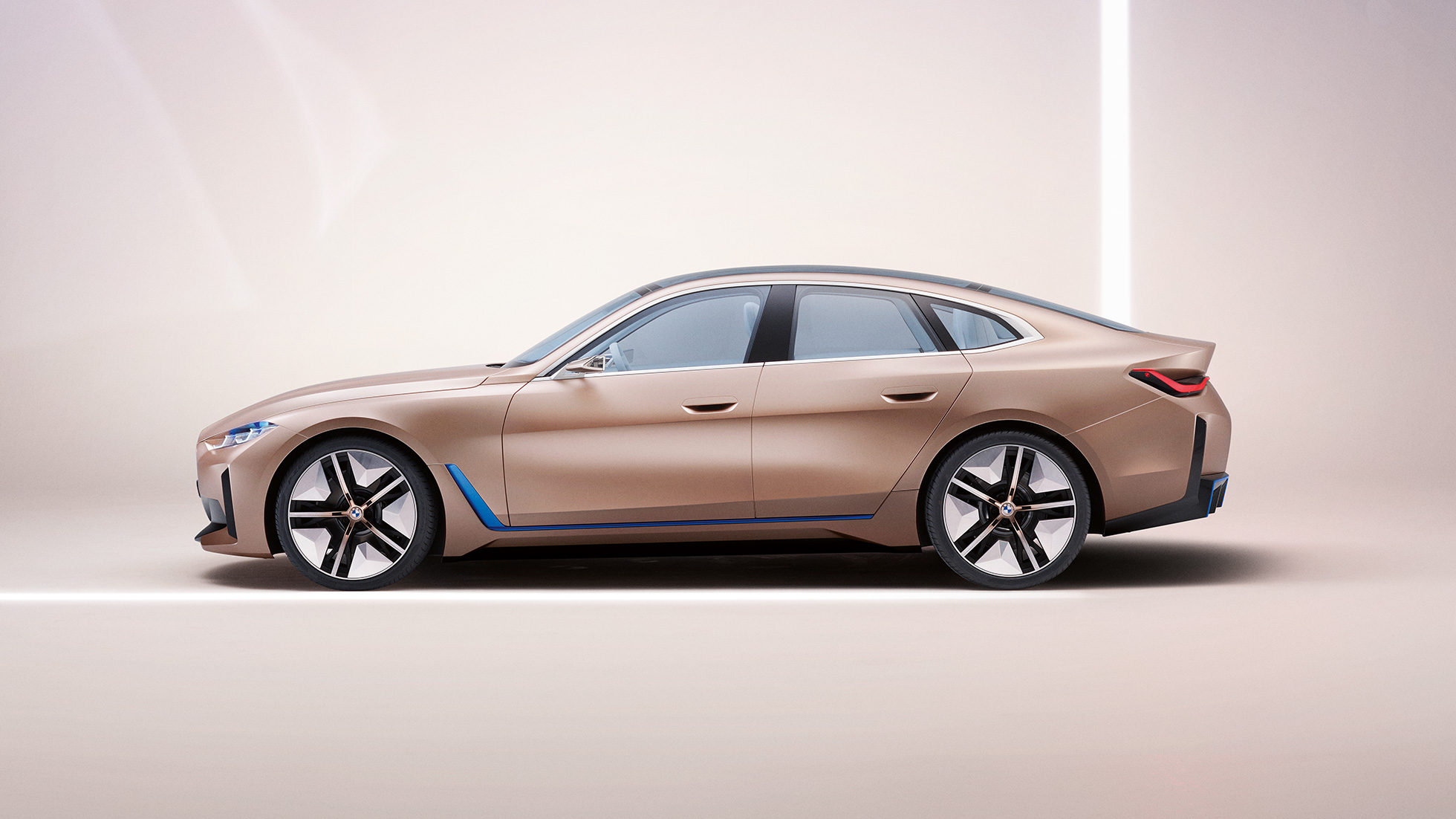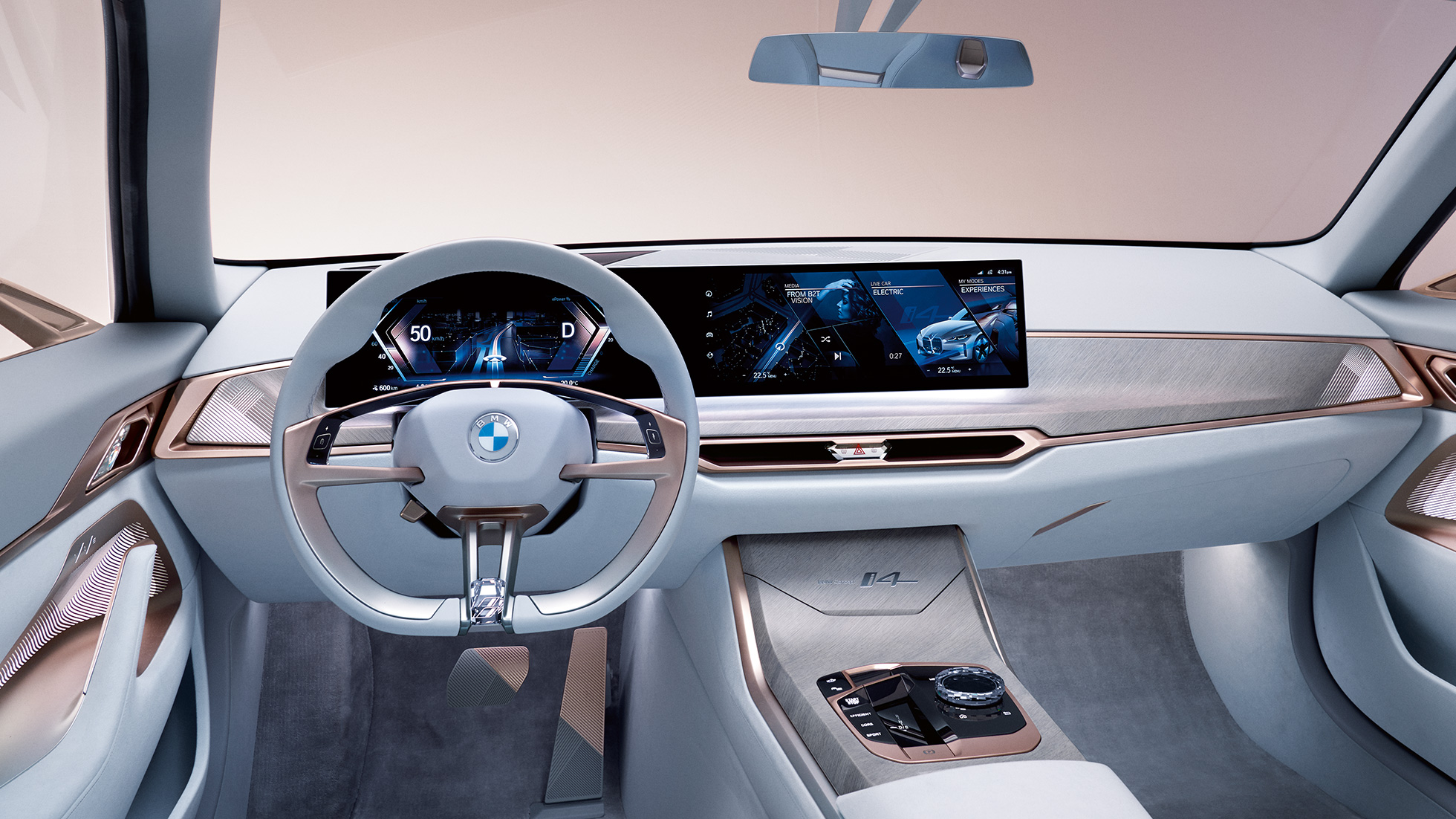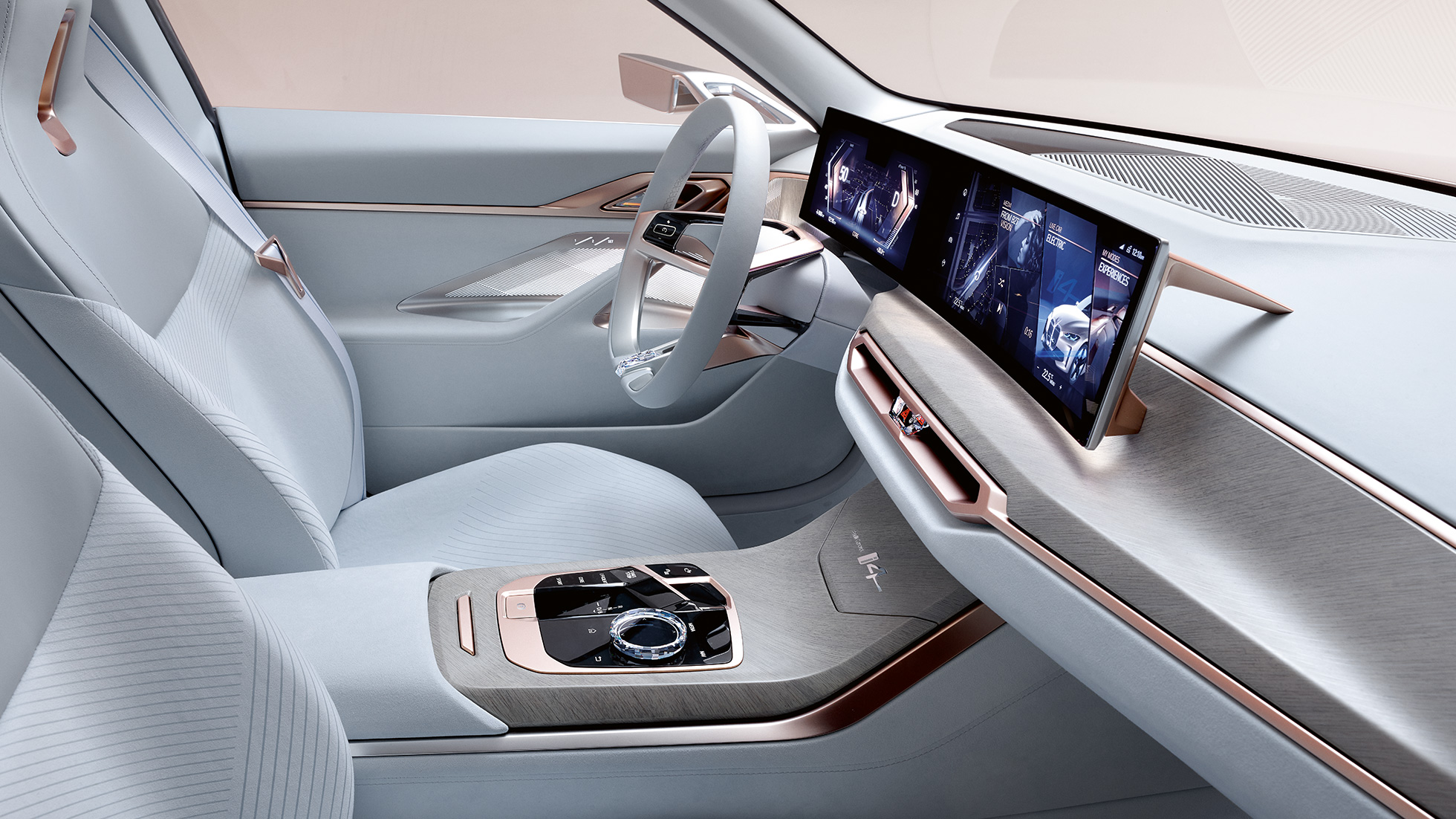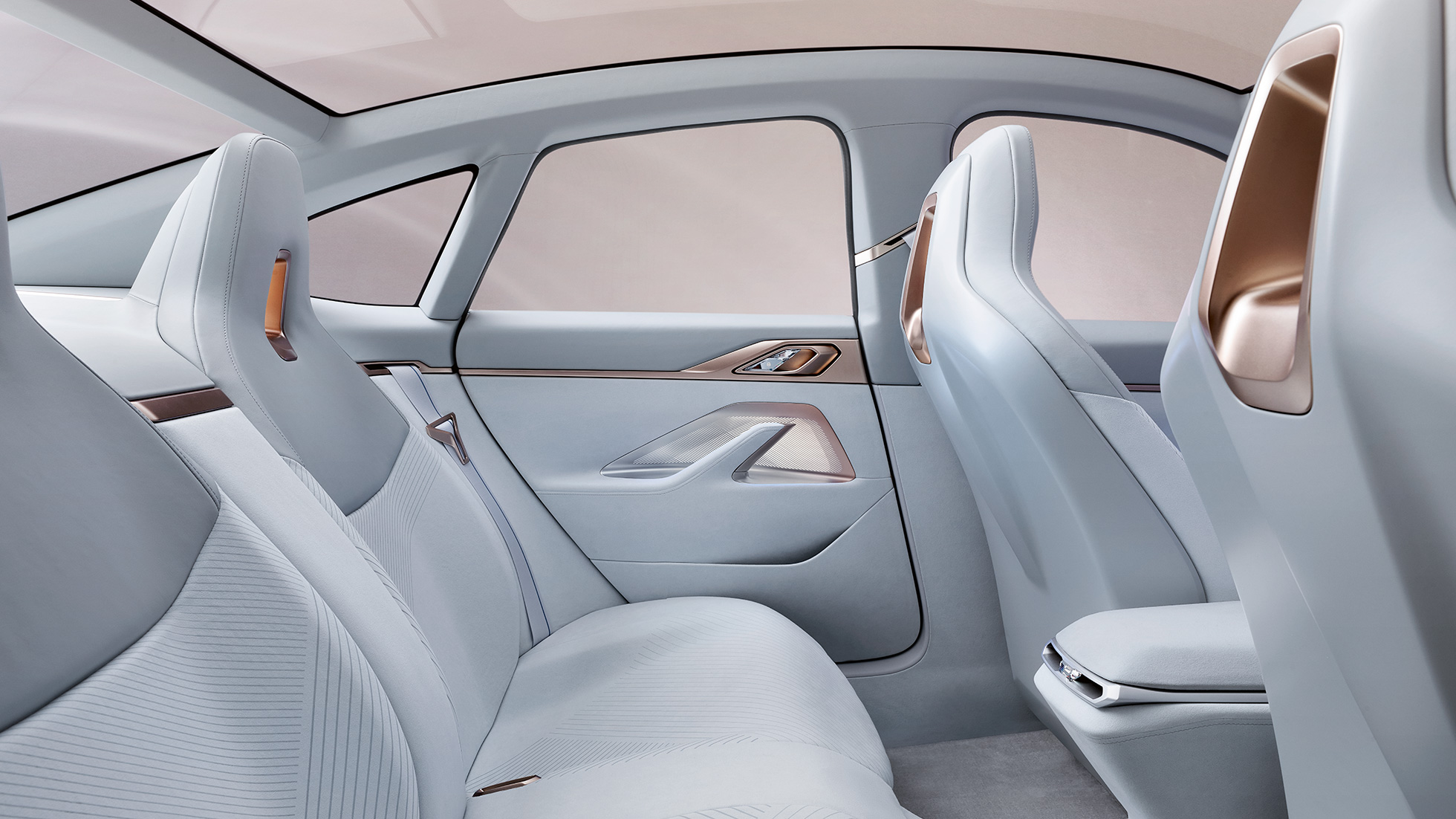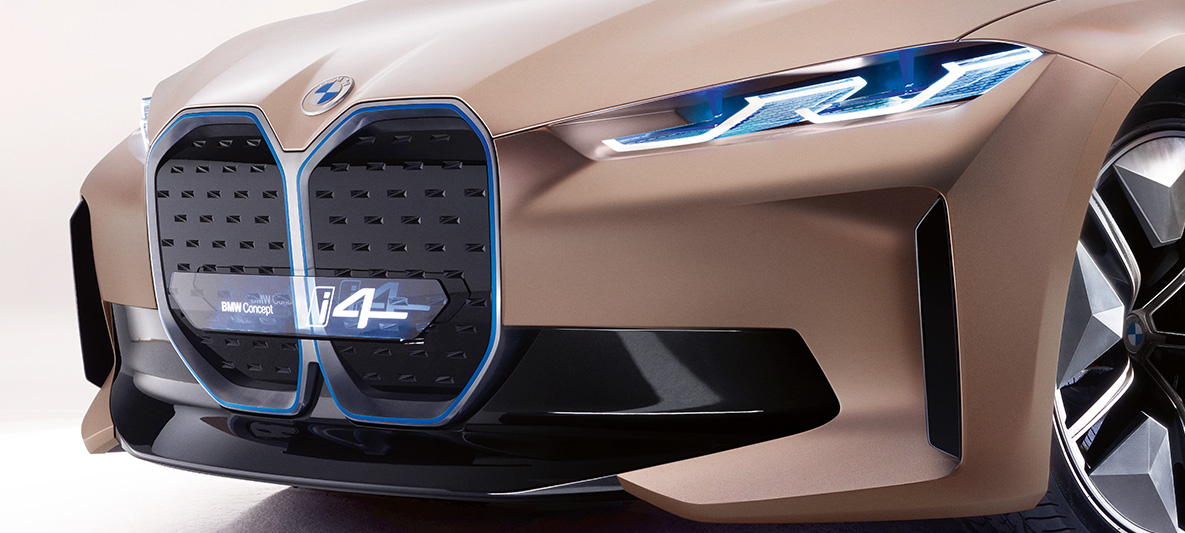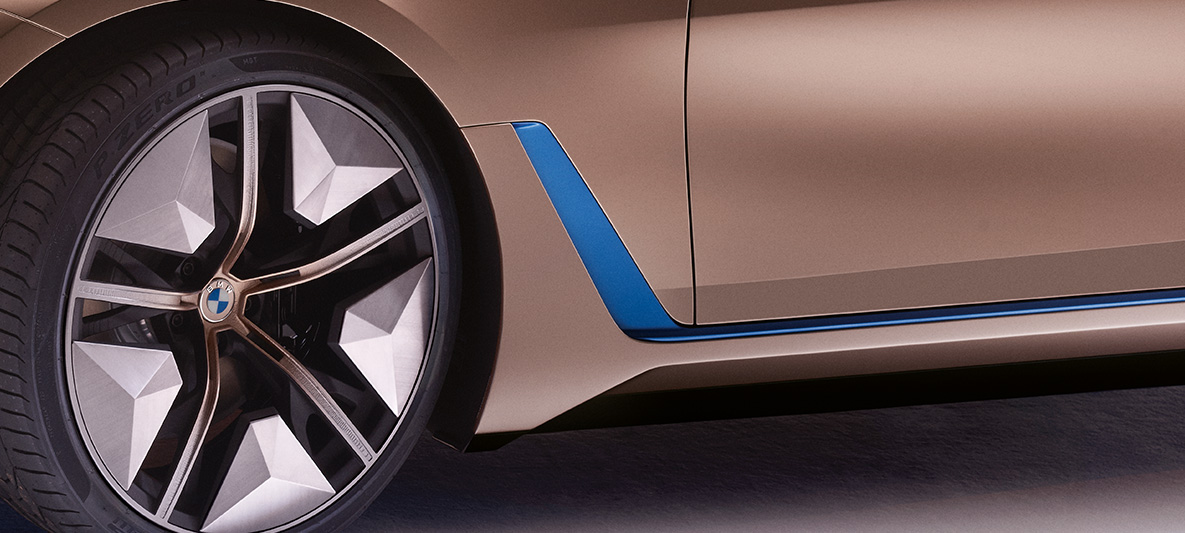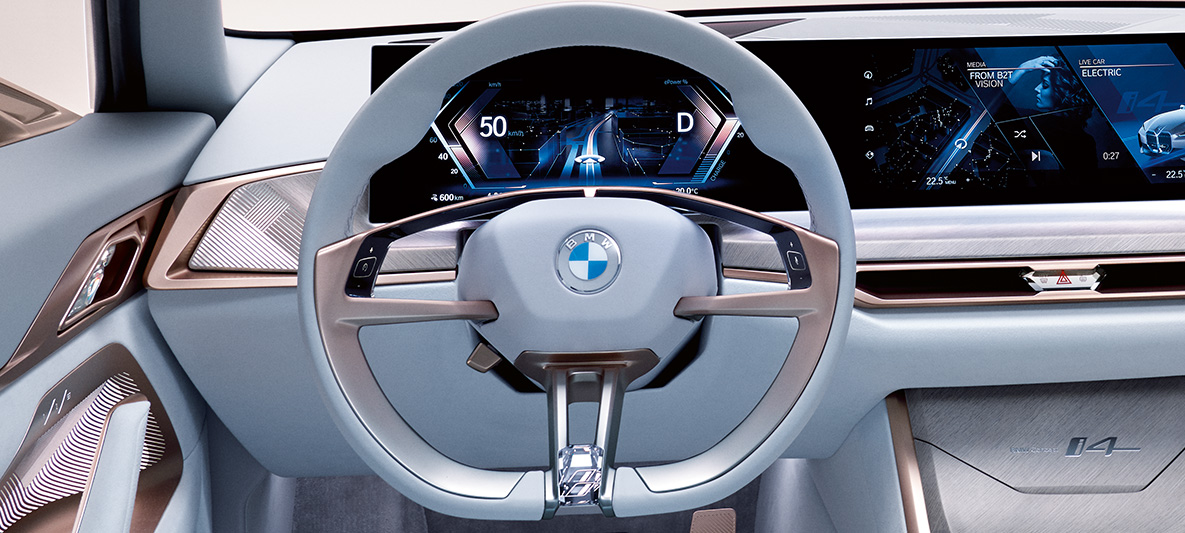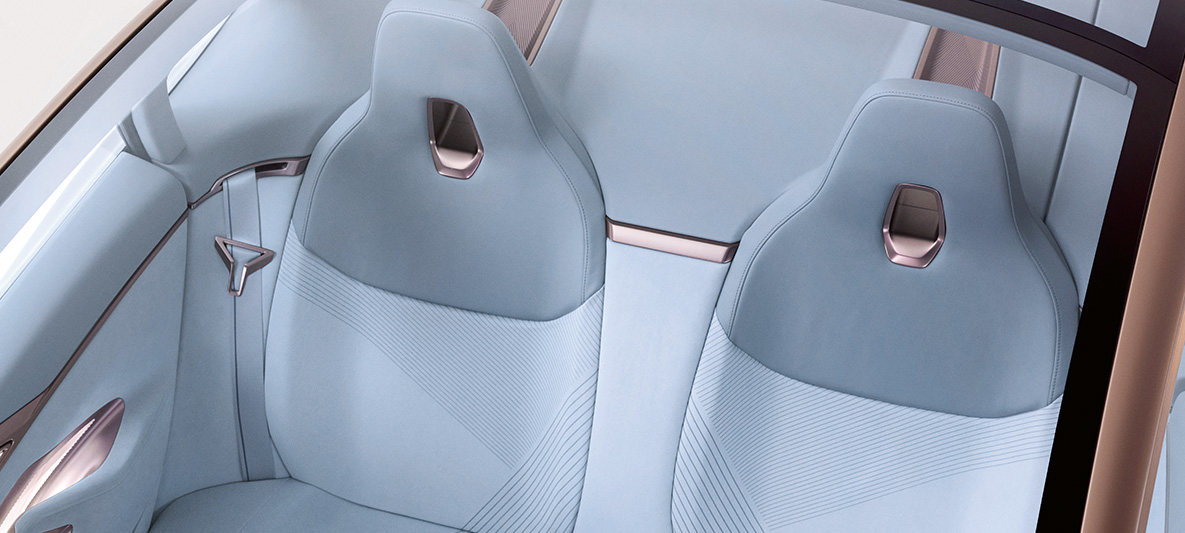 DESIGNED WITH DISTINCTION.
The BMW Concept i4 is loaded with design elements to catch your eye. Instantly noticeable is the large closed-off double kidney grille and two freestanding LED elements on either side. From the rear, slim L-shaped rear lights continue the theme to create a refined look, while exclusively styled wheels offer enhanced aerodynamics and a stylish side profile. Stepping inside, the Curved Display and the toggle-type shifter for gear selection are standout features that have been beautifully crafted to complement the chic decor.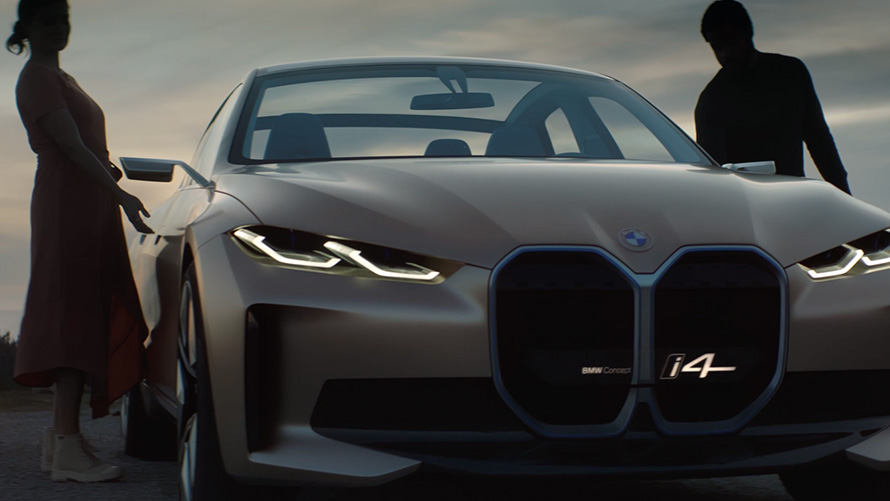 BMW ICONIC SOUNDS ELECTRIC.
The BMW Concept i4 is not only characterised by its individual design, but also by its own unique sound – known as BMW IconicSounds Electric. Developed by world renowned composer Hans Zimmer together with BMW Sound Designer Renzo Vitale, BMW IconicSounds Electric aims to emotionalise BMW's electric vehicles.
Here you can experience the e-sounds of the BMW Concept i4, ranging from the driving sounds in "Core" mode to the more intense and pronounced sounds of "Sport" mode. Also included are the sounds of the door opening and the starting scenario as the vehicle sets off.

Read more