HIGHLIGHTS BMW M4 CONVERTIBLE.
Click for high-performance at first glance.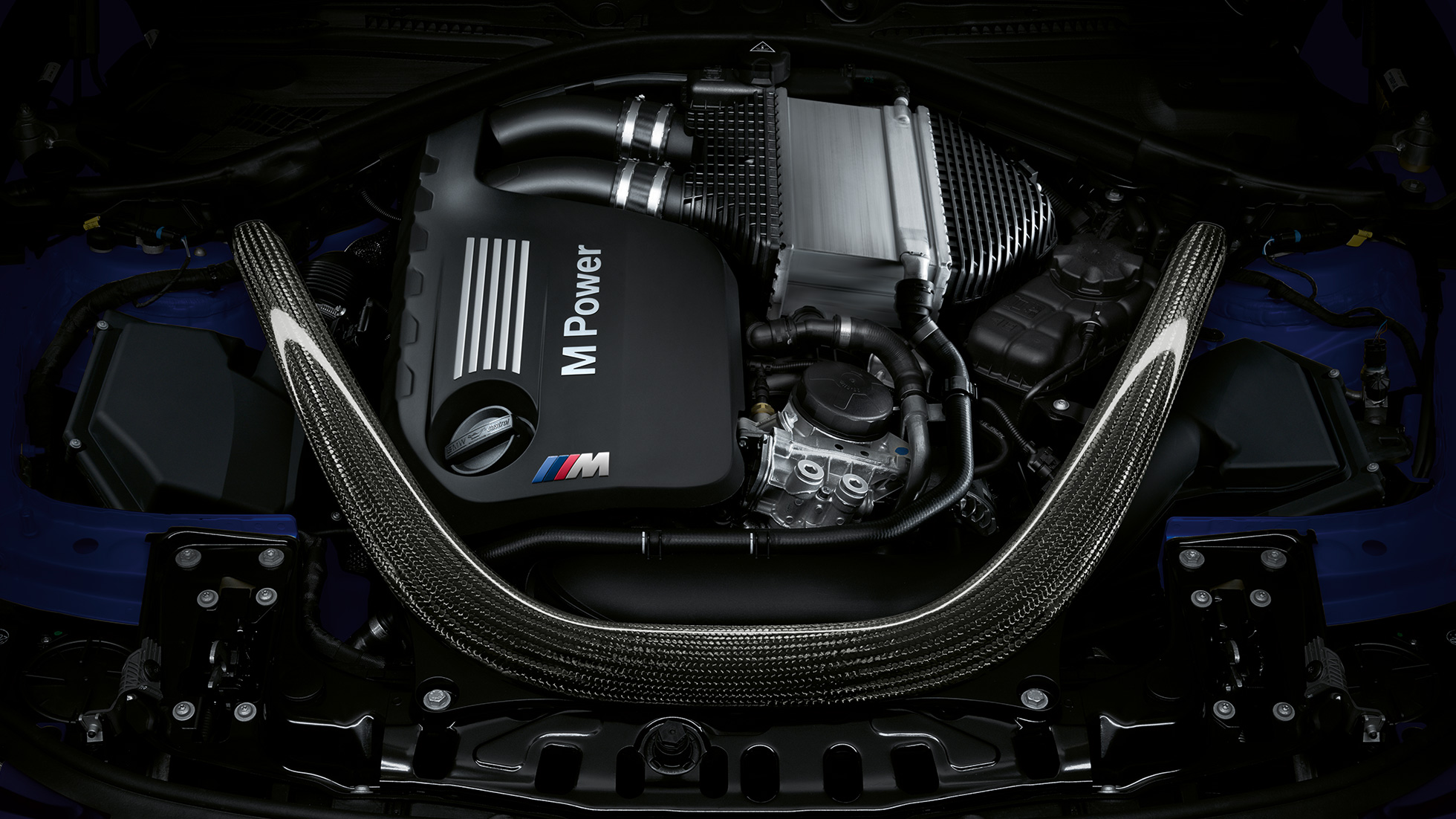 HIGH-PERFORMANCE M TWINPOWER TURBO PETROL ENGINE.
The 431 hp high-performance engine of the BMW M4 Convertible.
The heart of the BMW M4 Convertible is the M TwinPower Turbo inline 6-cylinder petrol engine. With its tremendous power and unmistakable sound. Interplay between optimally tuned motorsport technologies permit a thrust of 317 kW (431 hp), which with the optional M Competition package can be increased still further to 331 kW (450 hp).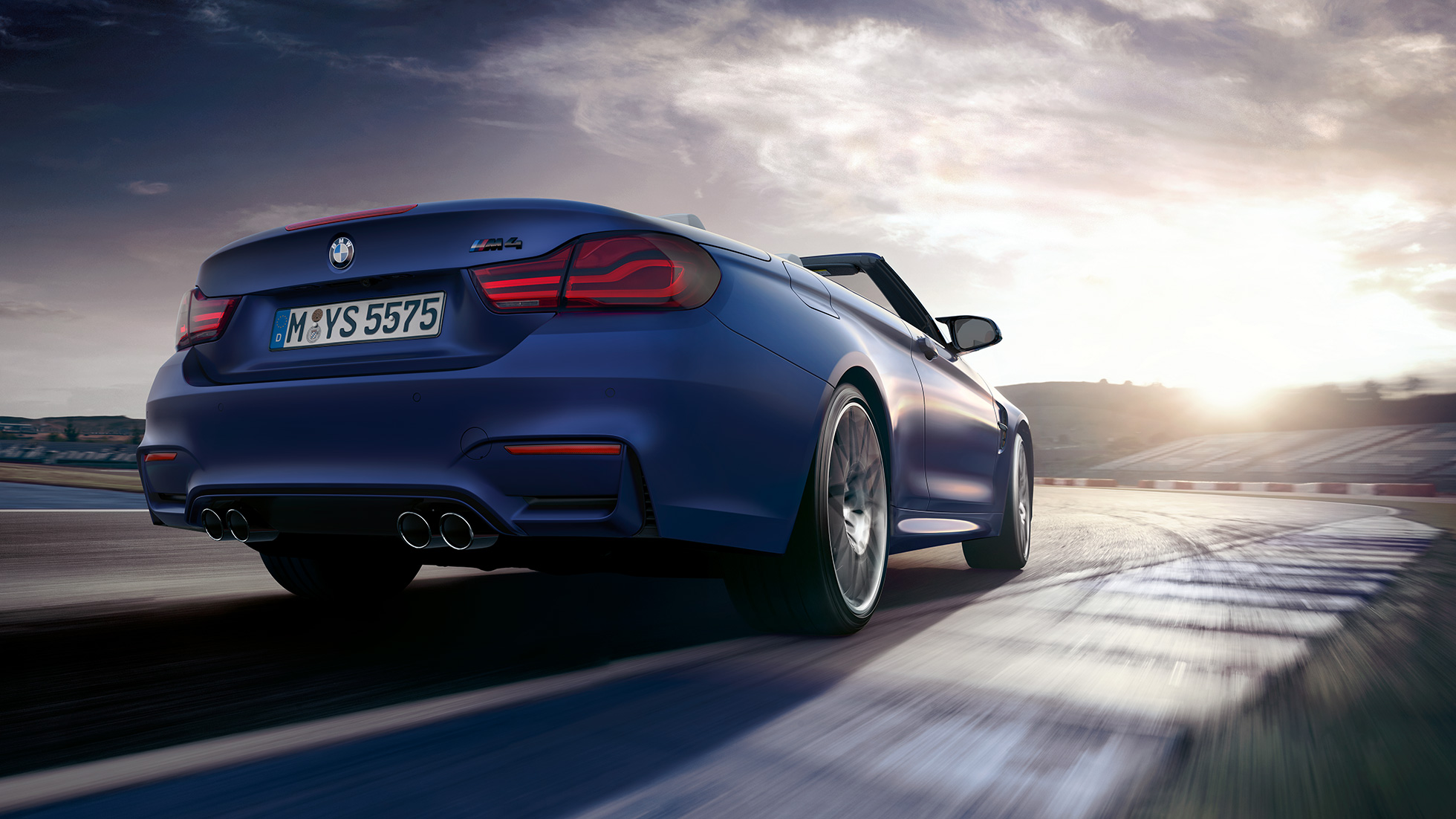 NO LIMITS ABOVE.
The driving dynamics of the BMW M4 Convertible.
Drivers of the BMW M4 Convertible sprinting towards the sun will experience adrenaline-charged moments of a very intense nature. This is all thanks to the up to 450 hp M engine, which draws its power in carefully measured doses. And thanks to numerous technologies derived from motorsport, such as the Active M Differential and M Servotronic, the top athlete always reacts with maximum precision and technical perfection, pushing them Right up to the limits. And your pulse as well.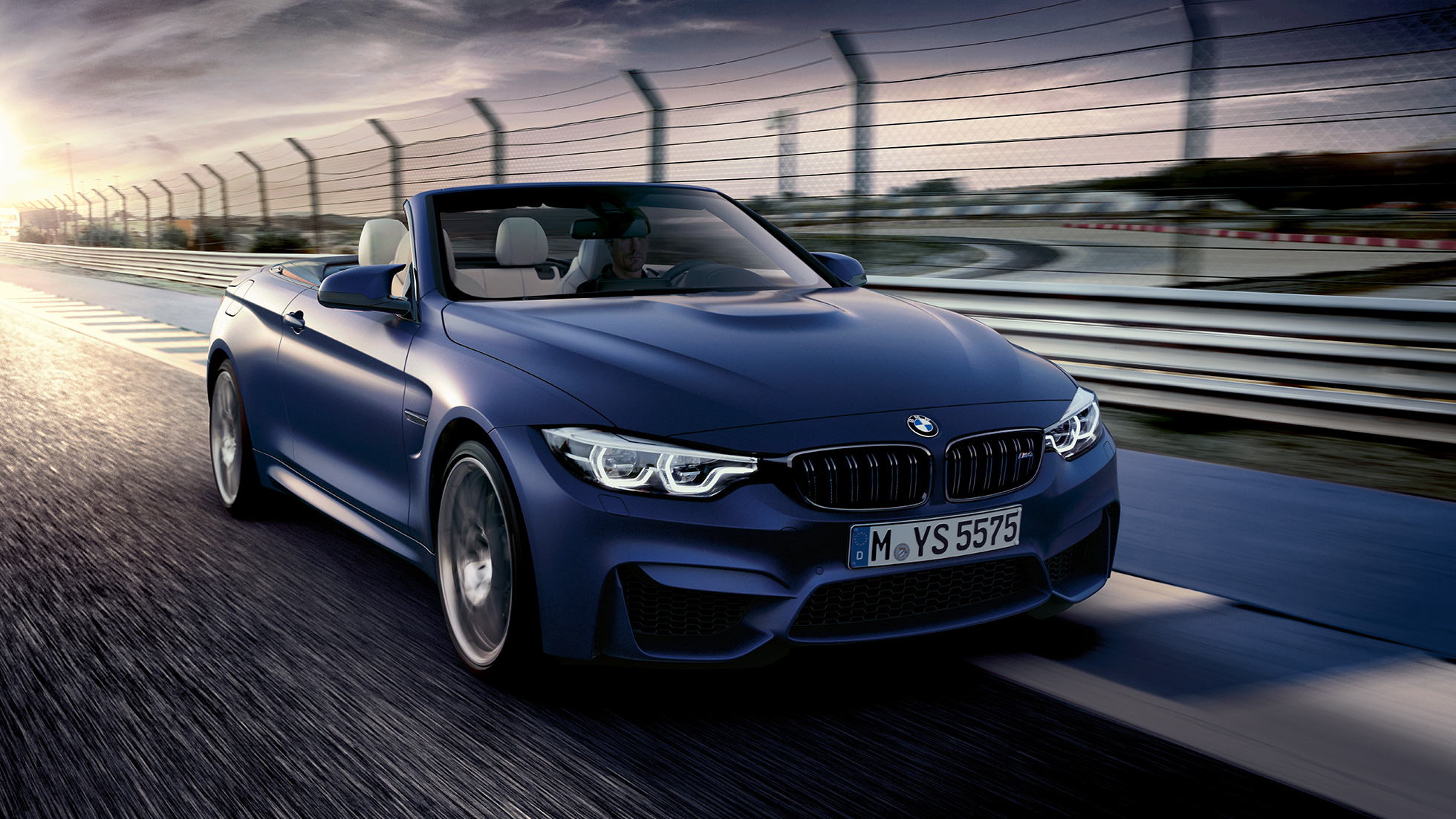 M COMPETITION PACKAGE.
Driving dynamics highlights in the M Competition package.
Thanks to an enhanced engine output and a specially tuned Adaptive M suspension, the M Competition package offers a noticeable increase in driving dynamics. The M sports exhaust system with black, chrome-plated twin tailpipes creates a powerful, characteristic engine sound. The package also includes M lightweight sport seats and exclusive 20" M light alloy wheels with mixed tyres.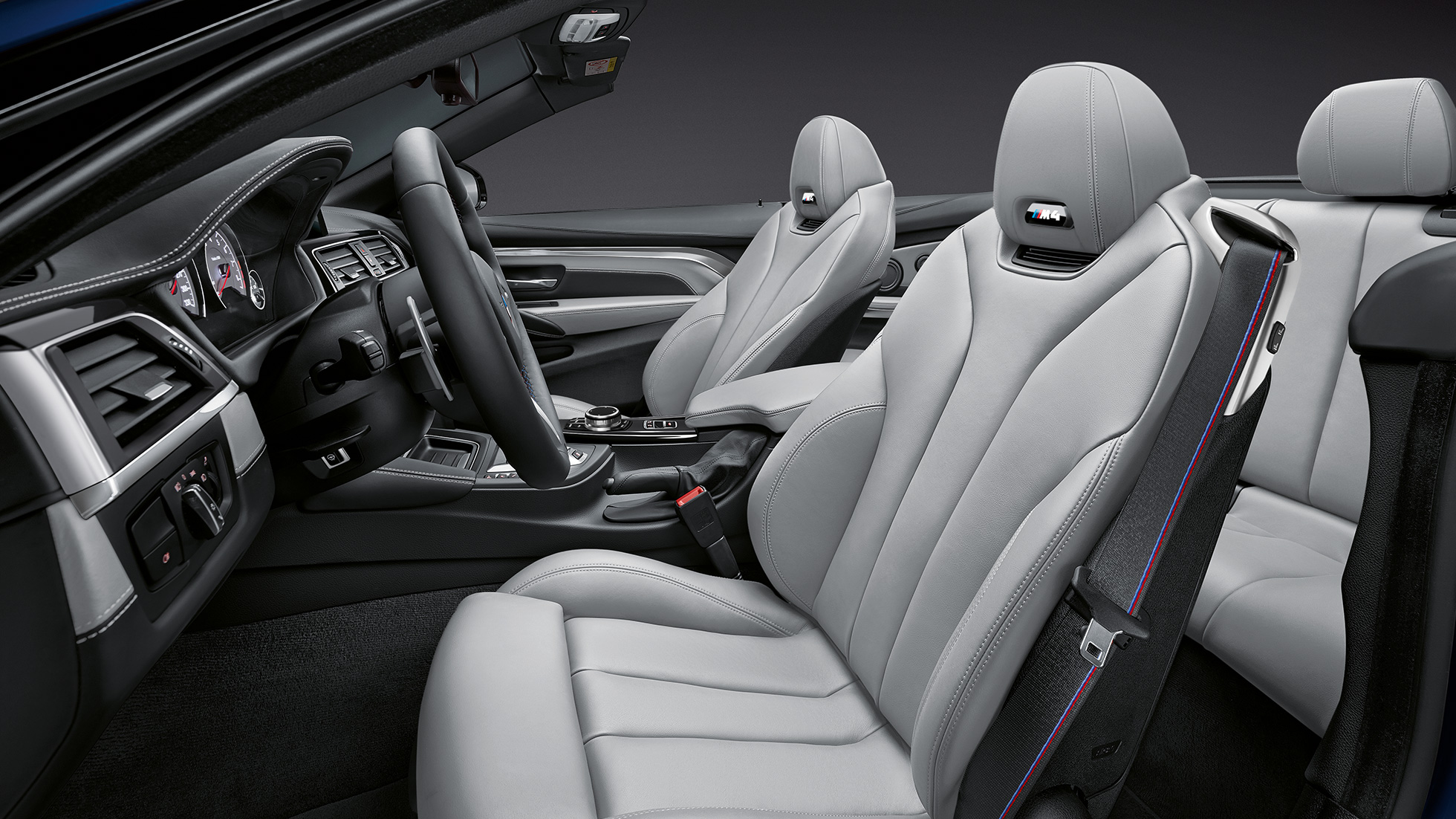 OUTSTANDING COCKPIT FEELING.
The exclusive sporty interior of the BMW M4 Convertible.
A cockpit fit for the racetrack. Every detail is ergonomically optimised and oriented directly to the driver. At the centre is the elegant M leather steering wheel with its soft leather 'Nappa' covering. Its M Drive buttons can be used to activate individual setups, while sports-style gearshift paddles together with the optional M double-clutch transmission enable gear changes in fractions of a second. The instrument display in a striking M design provides a perfect view of all relevant driving data.

450 HP.
An unadulterated racing feel: The M Competition package from BMW M4 Convertible offers even better performance thanks to an enhanced engine output, a specially tuned Adaptive M suspension, new calibration of the Dynamic Stability Control (DSC), the Active M differential and 20" M light alloy wheels with mixed tyres.
DESIGN BMW M4 CONVERTIBLE.
Discover the design highlights in exterior and interior with a click.
The BMW M4 Convertible instantly identifies itself as a high-performance open-top sports car. The powerful front end and the extended bonnet with powerdome lend the athletic silhouette expressive dynamism. A sportily exclusive atmosphere predominates inside the vehicle. The driver-oriented cockpit is equipped with round instrument displays in a racing car look ensuring optimum legibility. And this creates the ideal conditions to raise open-top driving to a new level.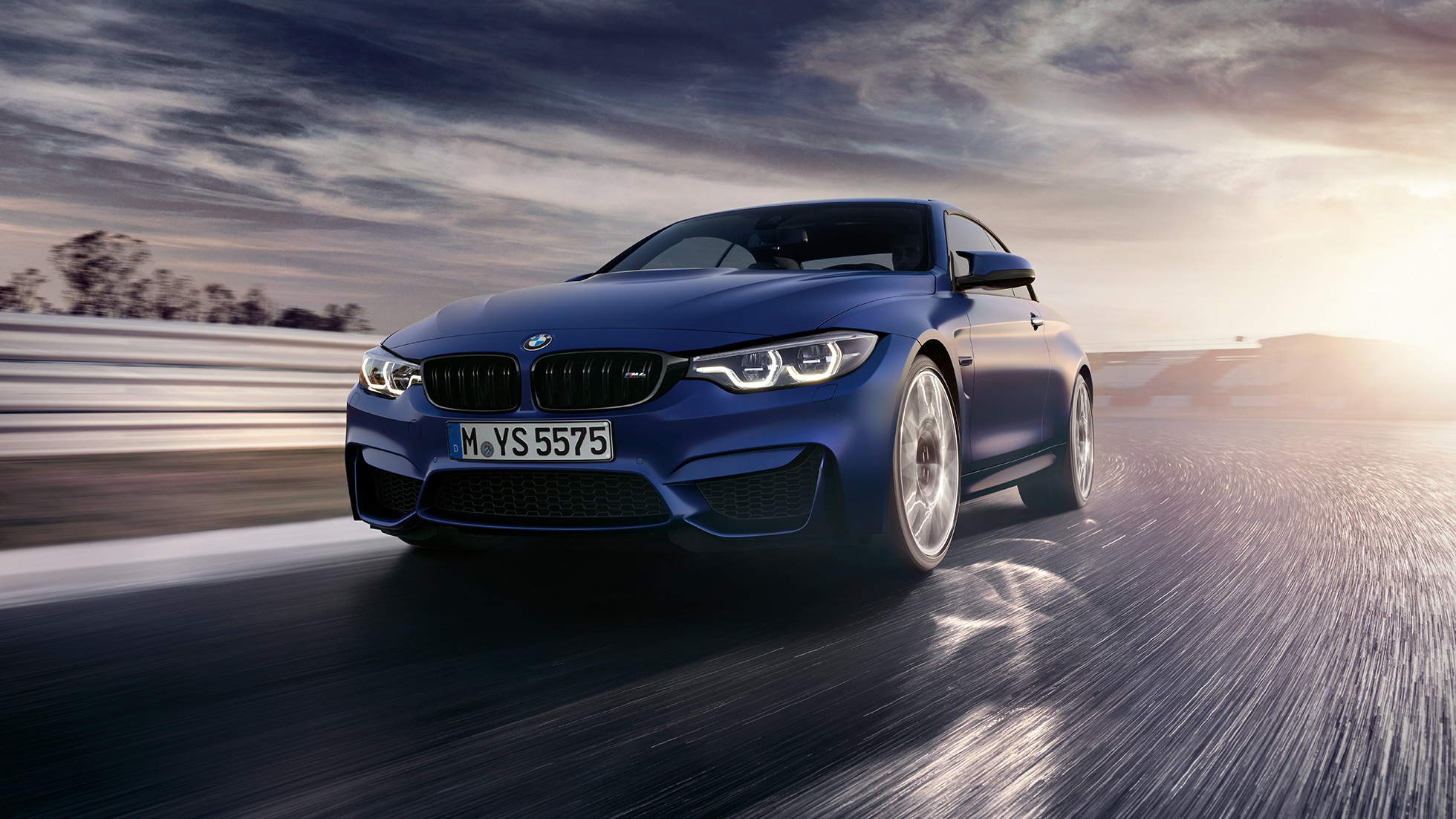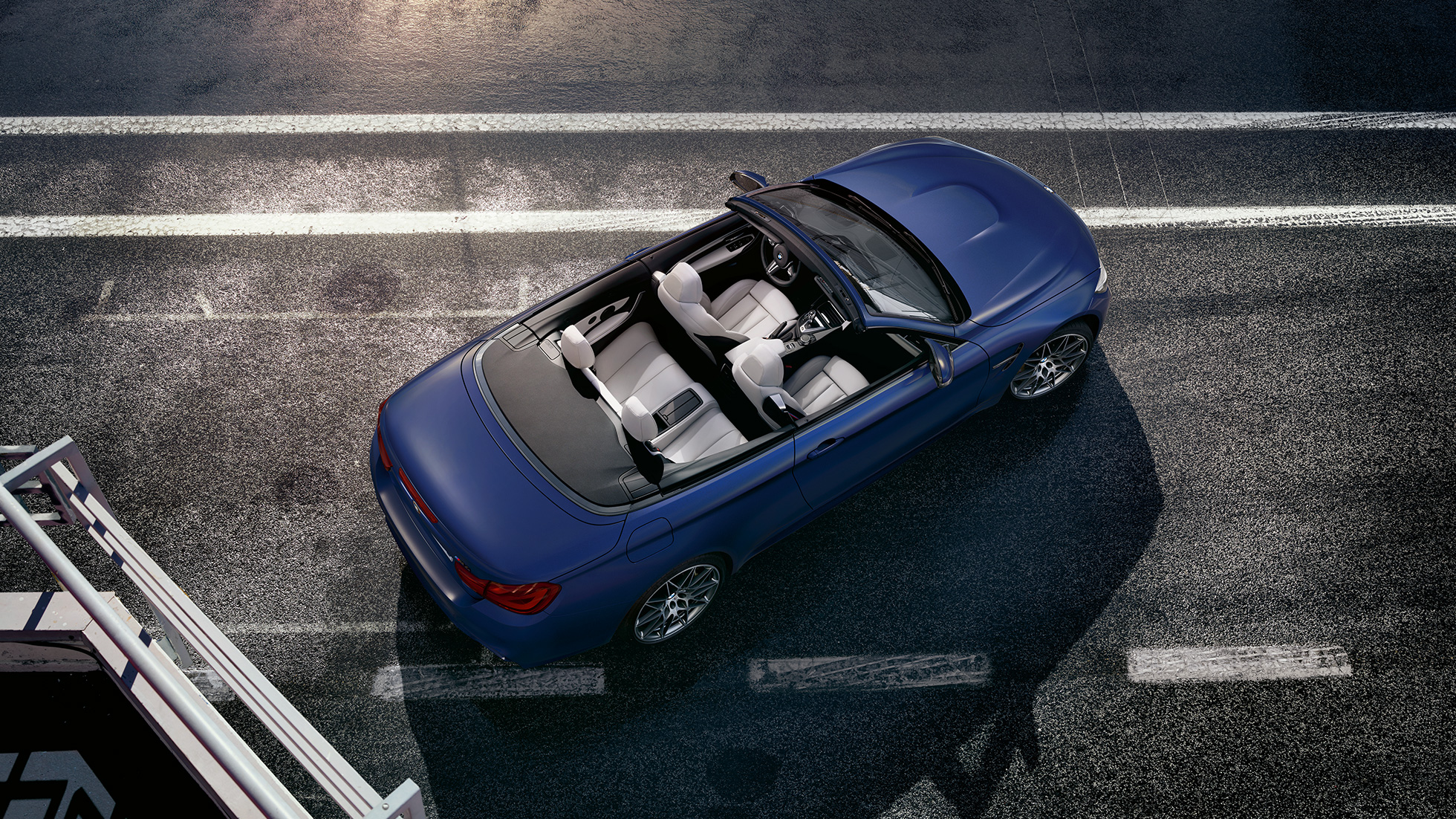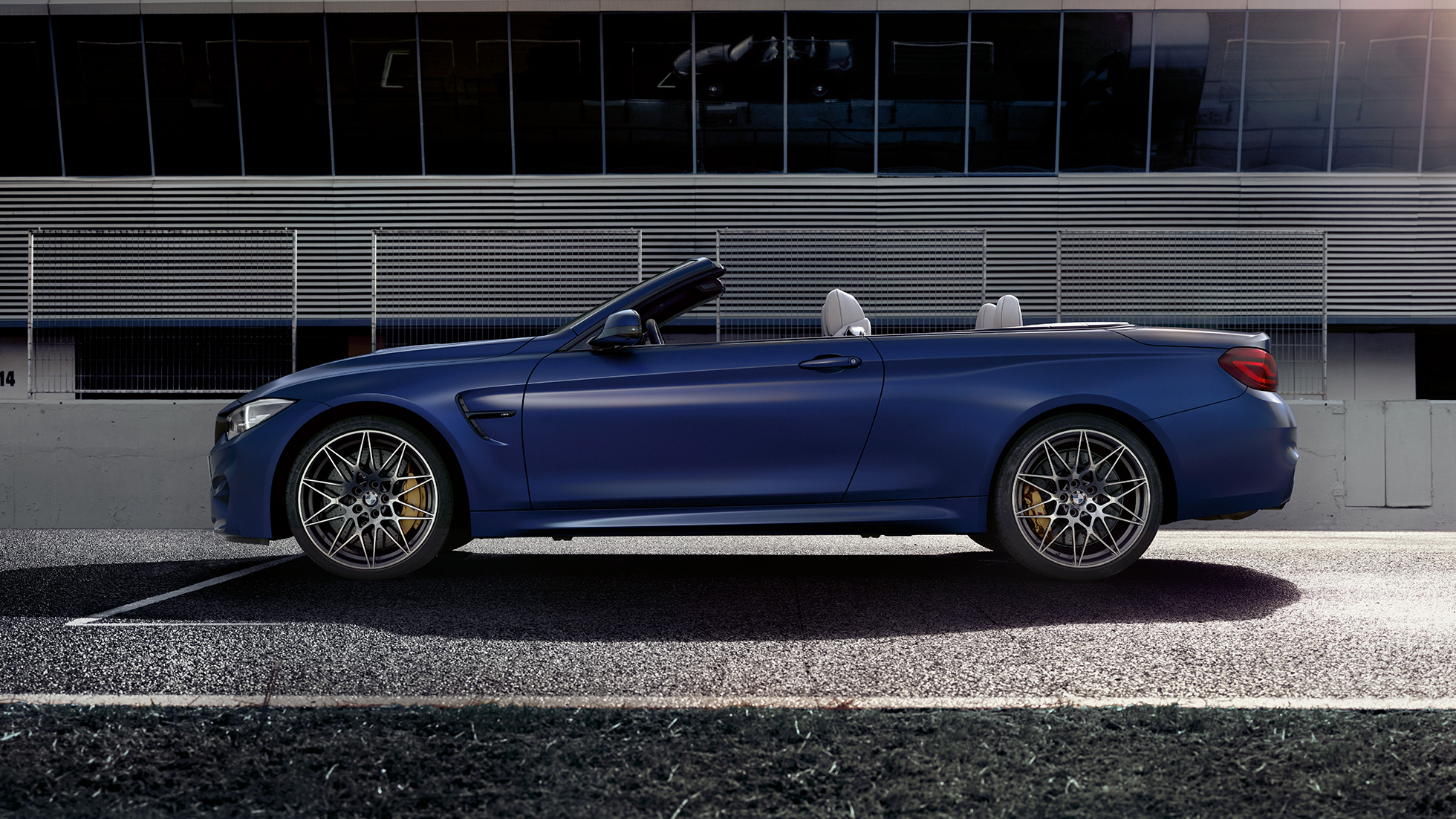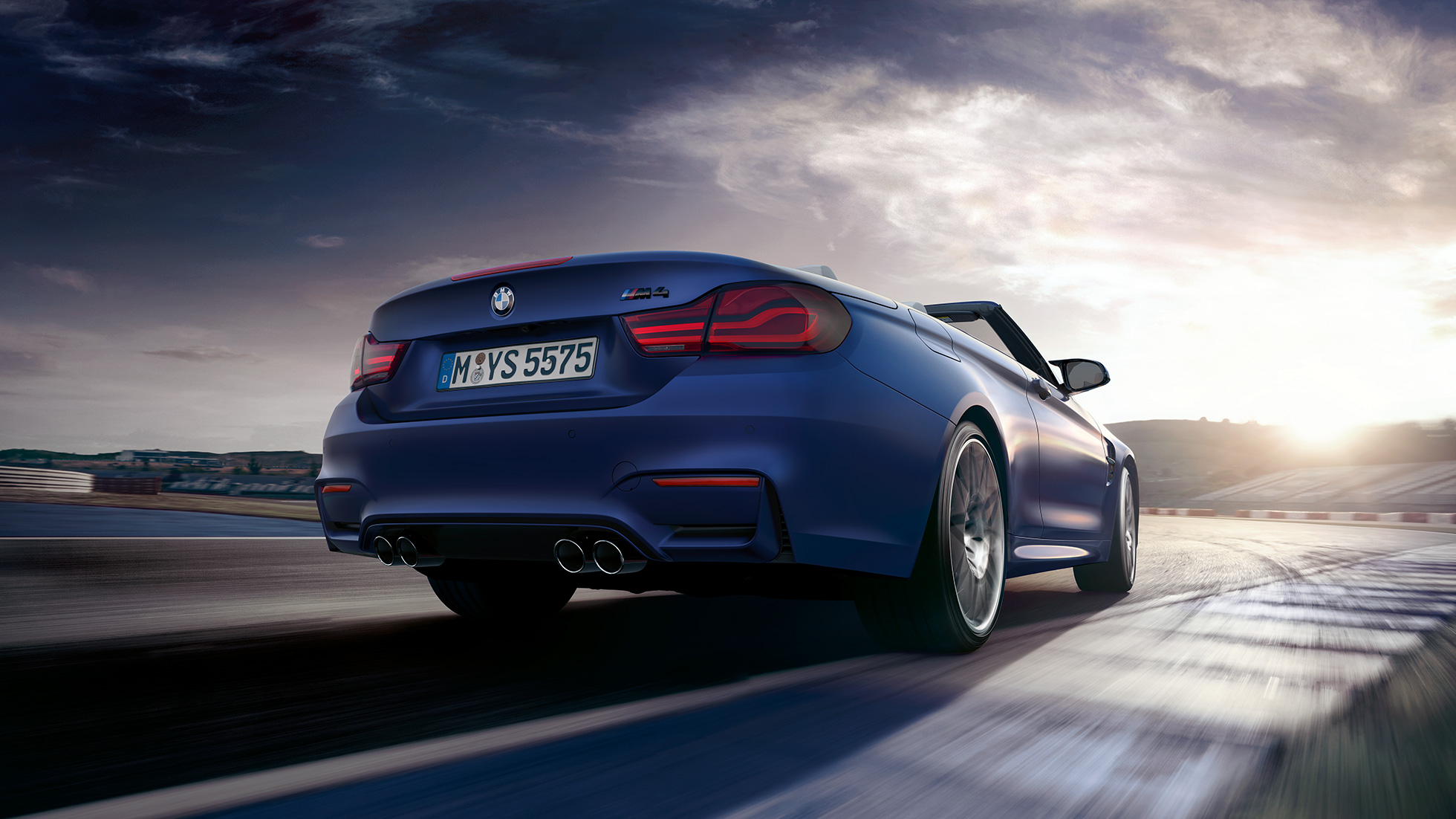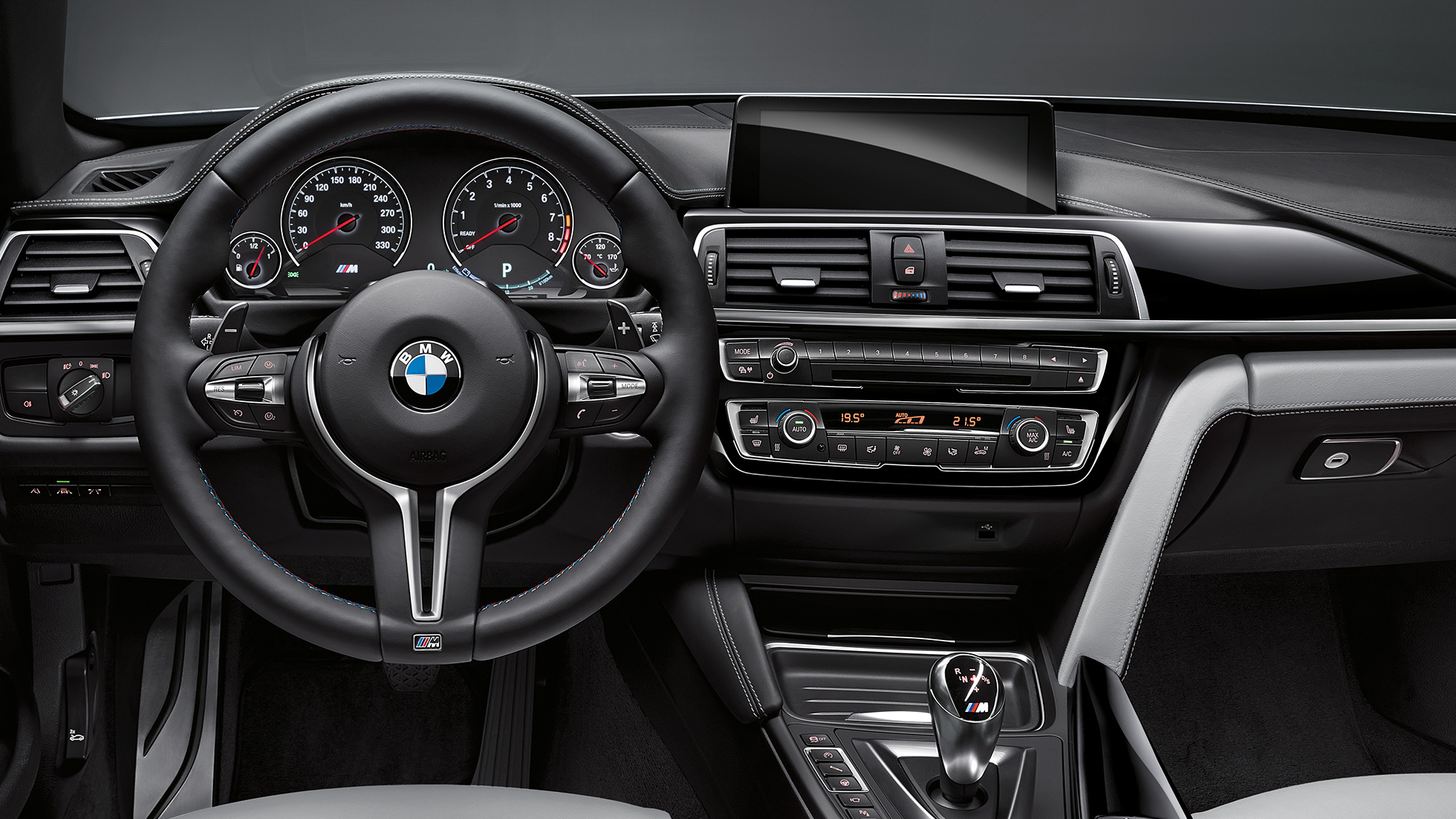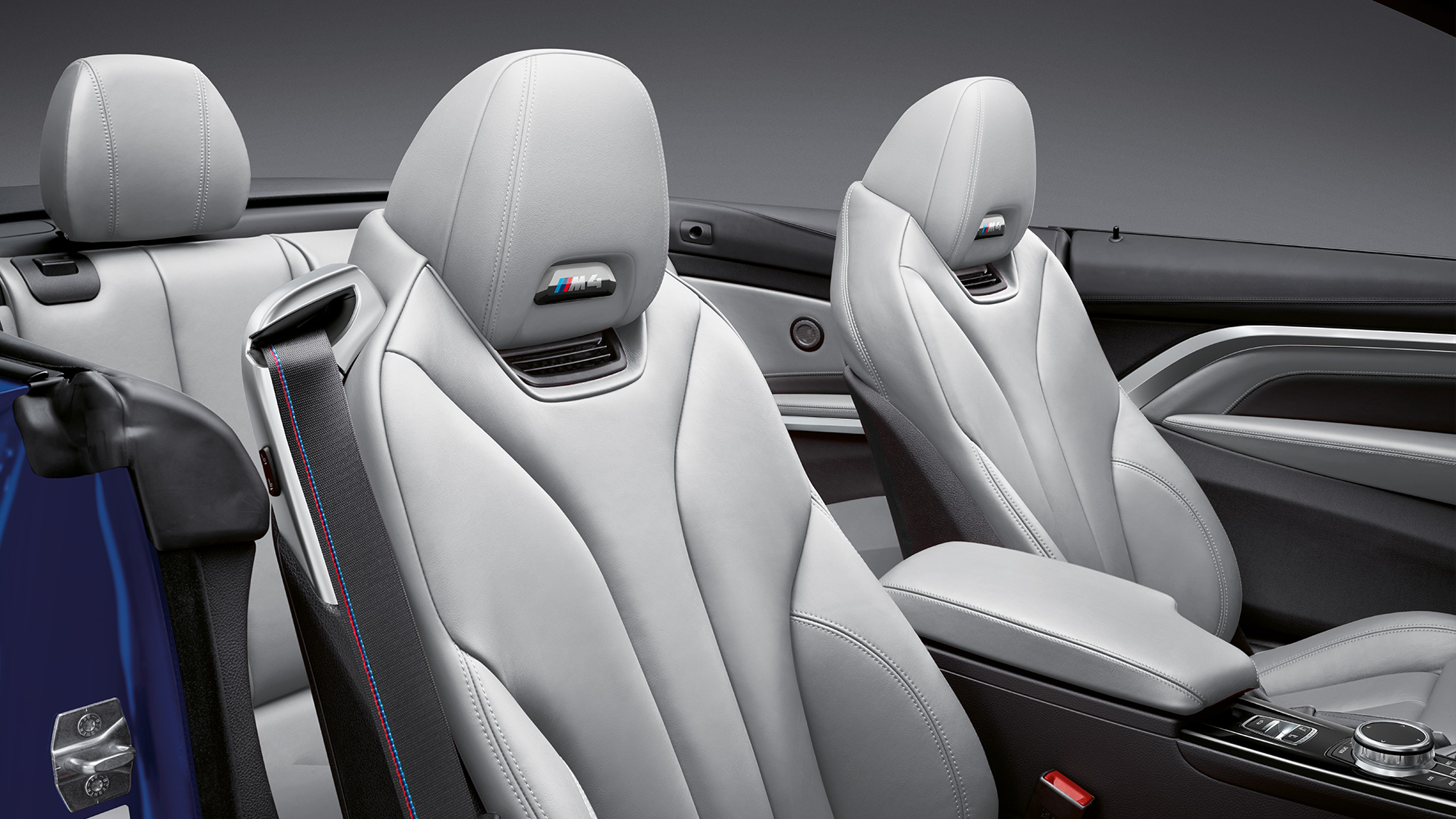 ​
Fuel consumption and CO2 emissions.
The values for fuel consumption, CO2 emissions and energy consumption shown have been determined according to the WLTP test. WLTP has been used as the applicable fuel and energy consumption and CO2 emissions figure from 1 January 2021 for vehicle registration tax (VRT). The figures were previously based on the NEDC equivalent. Figures shown are for comparability purposes. Only compare fuel consumption, CO2 and electric range figures with other cars tested to the same technical procedures. These figures may not reflect real life driving results, which will depend upon a number of factors including the starting charge of the battery, accessories fitted (post-registration), variations in weather, driving styles and vehicle load. For plug-in hybrid vehicles these figures were obtained using a combination of battery power and fuel. Plug-in hybrid and battery electric vehicles require mains electricity for charging. More information on the WLTP test procedure can be found here: https://www.bmw.ie/en/topics/fascination-bmw/efficient-dynamics/consumption-emissions.html

A guide on fuel economy and CO2 emissions which contains data for all new passenger car models is available at any point of sale free of charge.