HIGHLIGHTS.
FOR ALL THE BENDS AHEAD.
With a wider stance and tightened suspension, the BMW 3 Series Saloon delivers impressive driving dynamics in every turn.

FASTER AND MORE INTUITIVE.
The latest BMW Live Cockpit Professional, which comes with the Operating System 7.0, and the Intelligent Personal Assistant make driving more efficient and more intuitive.

NEW POWER PLAY.
The combination of an electric motor and the TwinPower Turbo petrol engine in the BMW 330e Plug-in Hybrid offers a pure electric range of up to 36 miles* and a combined range of up to 372 miles.

LISTENS AND LEARNS.
Discover the future of driving with the BMW Intelligent Personal Assistant – to get started, just say "Hey BMW".

DRIVEN BY EMOTIONS.
The BMW 3 Series Saloon has evolved with a more emotive design, while still keeping true to its roots. Flowing lines interplay with sculptured contours to deliver an unmistakable silhouette, and is an icon in the making.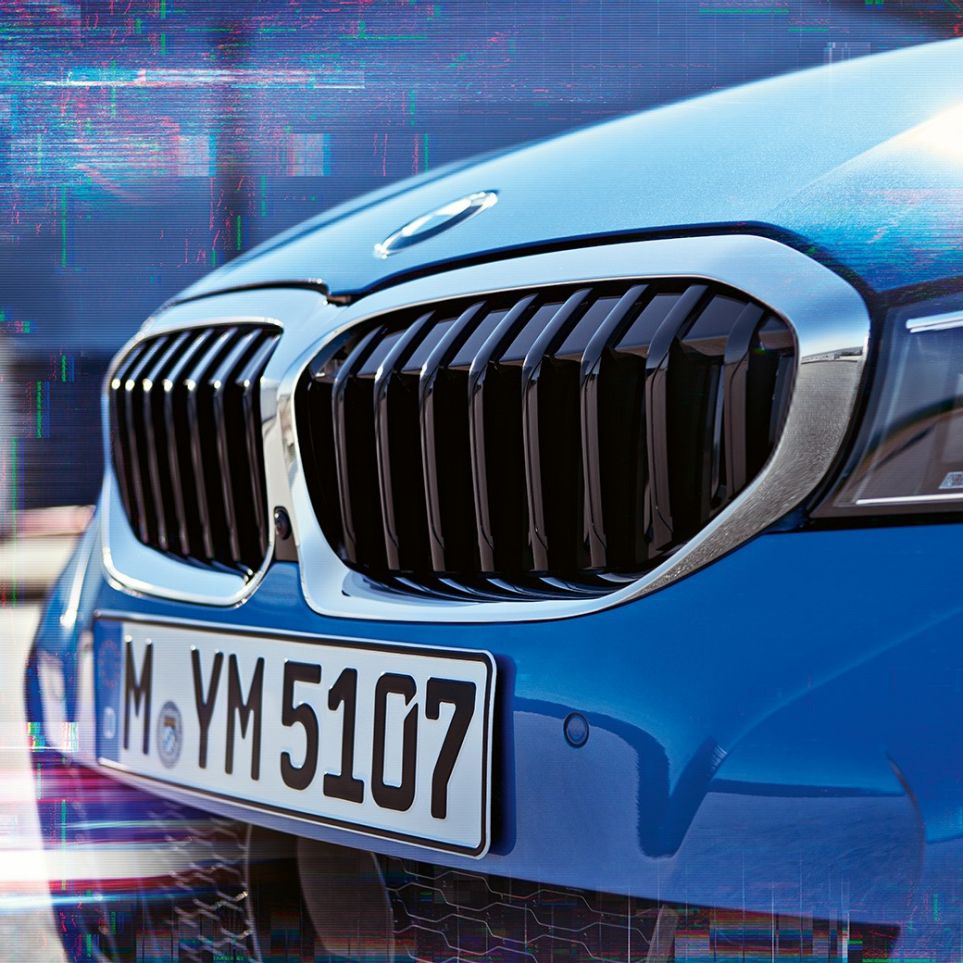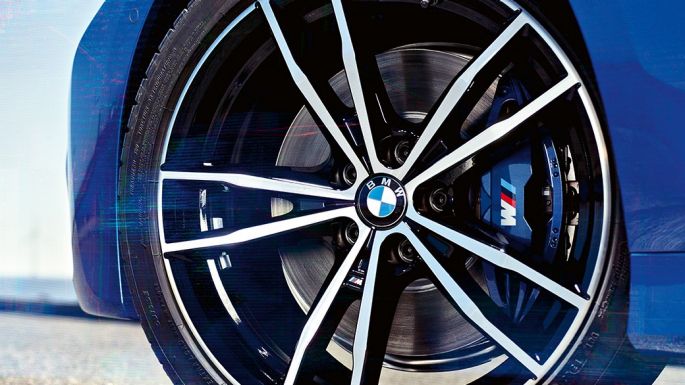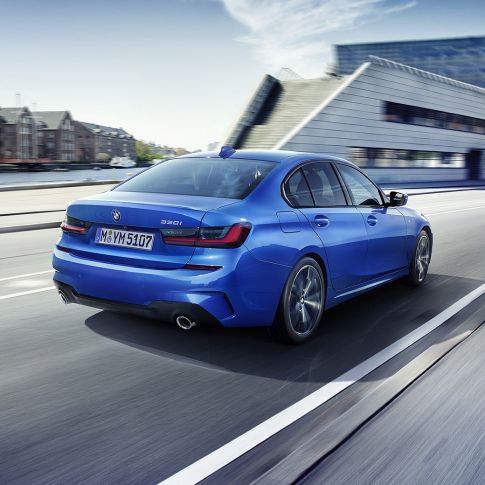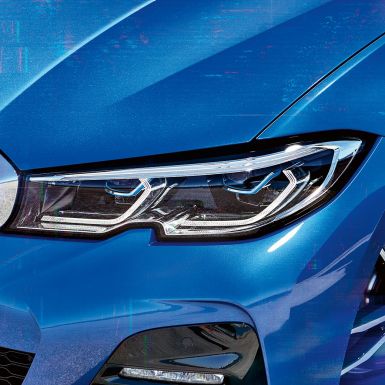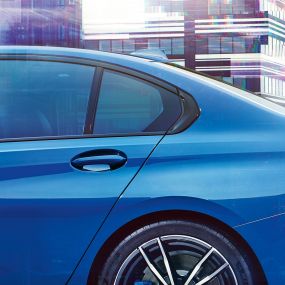 ELEVATED BY STYLE.
The inside of the new 3 Series is loaded with sensational design details and innovations. These include the largest sunroof ever available on a BMW 3 Series Saloon, plush M Sport seats, and a dramatic Light Carpet to welcome you when getting in or out.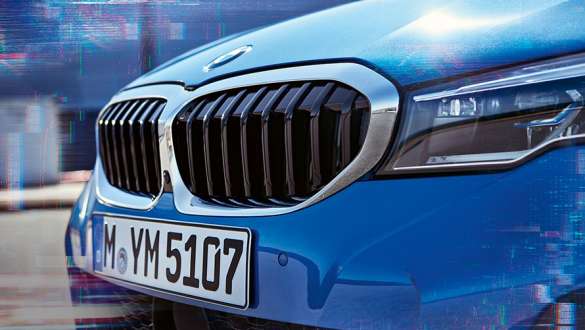 Active Air Stream.
When demand for cooling air is low, the air valve inside the Active Air Stream kidney grille remains closed, and by so leads to improved efficiency.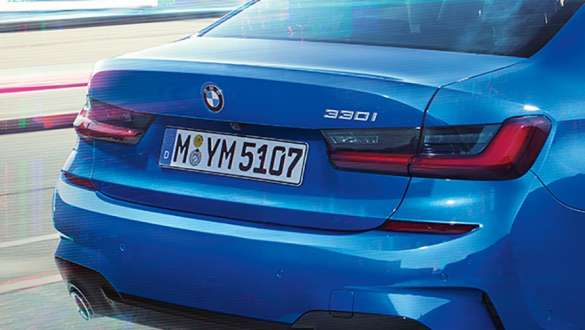 Full LED rear lights.
Showcasing the characteristic L-shape and lighting elements in full LED technology, the new 3 Series stands out as a BMW, even in the dark.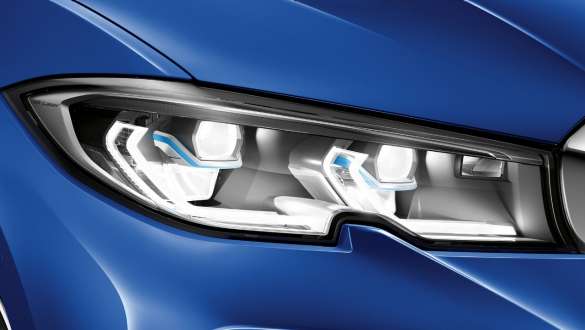 BMW Laserlights.
With a range of over 500 metres, optional BMW Laserlights not only give drivers greater control and increased safety, but also a superb view.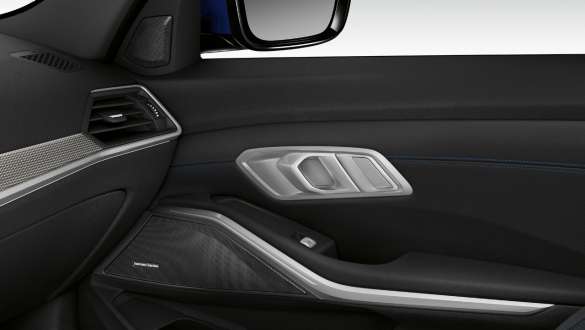 Acoustic windows.
Innovative acoustic glazing keeps out unwanted noises such as traffic, while keeping in everything you want, like the harman/kardon surround sound system.
Ambient lighting.
11 dimmable lighting designs, which also includes a dynamic function in four applications, create truly atmospheric driving conditions.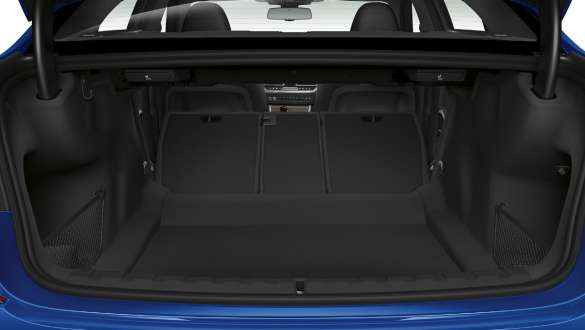 Flexible storage.
Split-folding rear seats (40:20:40 ratio) with rear seat backrests offer flexible storage solutions for everyday commutes.
FEEL MORE IN EVERY TURN.
The latest BMW 3 Series Saloon weighs up to 55kg less than its predecessor, and with this delivers superb driving experience with greater agility and also reduced emissions.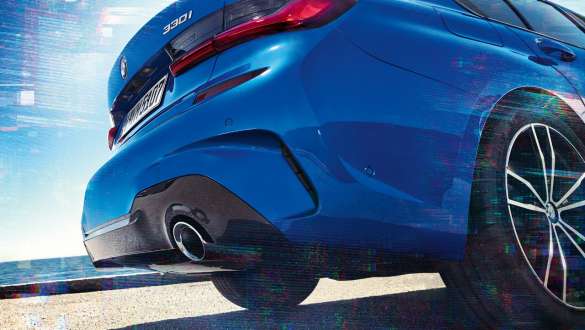 Supreme confidence.
A wider and more powerful stance gives the new BMW 3 Series Saloon both greater presence on the road while also increasing the overall stability.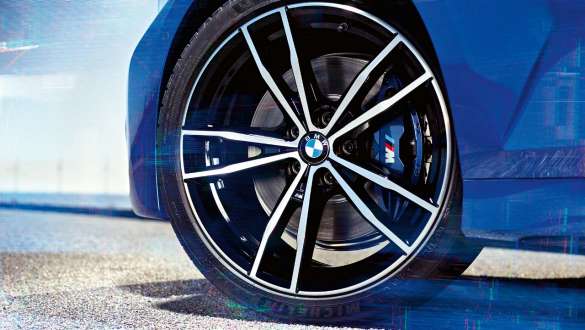 Thrilling moves.
Thanks to the tightened suspension, drivers can expect sportier handling in every turn of the wheel and a heightened sense of the road conditions.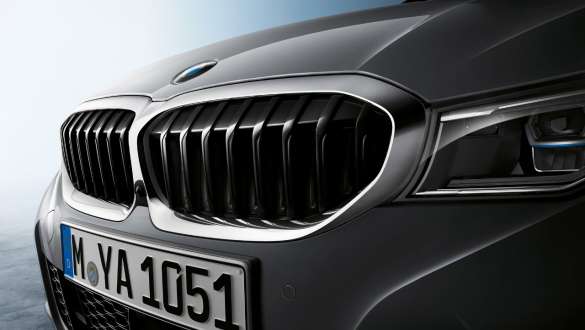 Mild hybrid.
Available on 320d and M340d models, 48V mild hybrid technology recovers kinetic energy during braking and supports the combustion engine acceleration. It also reduces fuel consumption and emissions, and enhances Start/Stop function.
258hp.
Powered by a TwinPower Turbo 4 cylinder petrol engine, which packs 258hp and 400Nm of torque, the BMW 330i Saloon sprints from 0 to 100 km/h in just 5.8 seconds. Also available is the BMW 320d M Sport Saloon, which impresses with 190hp and 400Nm of torque and goes from 0 to 100 km/h in 6.8 seconds.
MAKING IT PERSONAL.
The BMW 3 Series Saloon features the Intelligent Personal Assistant, which learns and remembers driver behaviour. Add to this the BMW Live Cockpit Professional's 12.3" instrument display and 10.25" Control Display, available as standard with M Sport and M Sport Plus Edition models, and the drive simply comes alive.

Connectivity
Driver assistance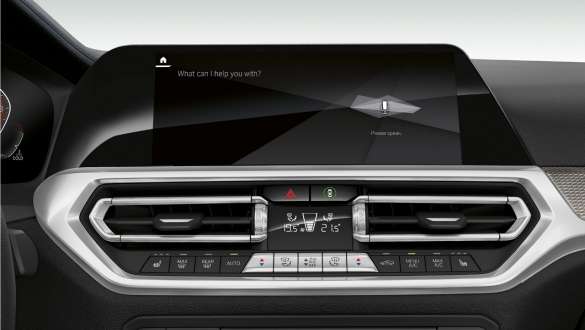 Operating System 7.0.
Available with BMW Live Cockpit Professional is the latest Operating System 7.0. Discover intuitive and personalised driver controls and interact via touch, gesture, voice or with the iDrive controller.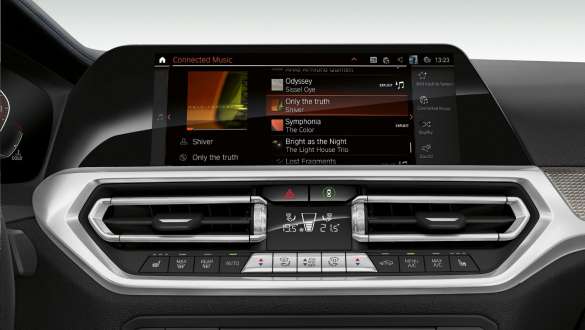 Connected Music.
With Spotify, Deezer or Napster, enjoy unlimited access to 50 million music tracks and audiobooks. Plus, people with premium accounts can sign in through their BMW and enjoy their usual playlists. Available on M Sport and M Sport Plus Edition models.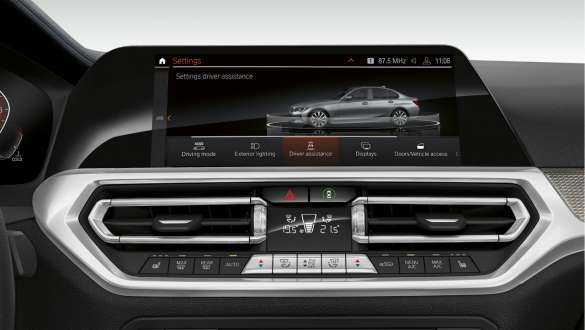 Driving Assistant Professional.
Available optionally on selected models, Driving Assistant Professional includes Steering and Lane control Assistant, Automatic Speed Limit Assist, and much more.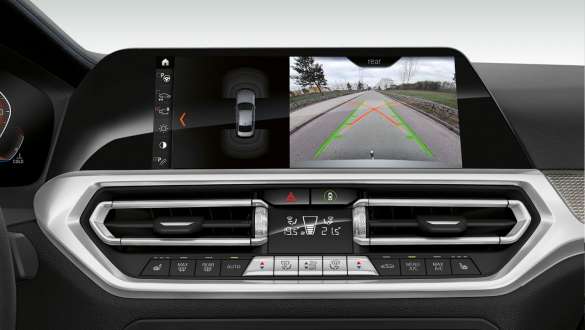 Parking Assistant Plus.
Every BMW 3 Series Saloon has a reversing camera and, for the first time, BMW's new reversing assistant. The optional Parking Assistant Plus comes with Remote View 3D.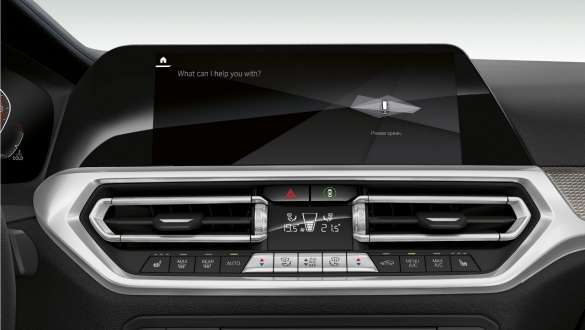 "Hey BMW".
You can now chat with your BMW 3 Series Saloon through the Intelligent Personal Assistant**. To get started, simply say "Hey BMW".
THE BMW 330e PLUG-IN HYBRID.
The combination of BMW's electric motor and TwinPower Turbo 4-cylinder petrol engine puts the BMW 330e Plug-in Hybrid in a league of its own. Also available in Summer 2020 with xDrive, it currently offers a combined range of 598 kilometres and a 0 to 100 km/h acceleration of 6.5 seconds. 
Click here to learn about the exclusive Plug-in Hybrid offer available on the BMW 330e to enhance your charging solutions.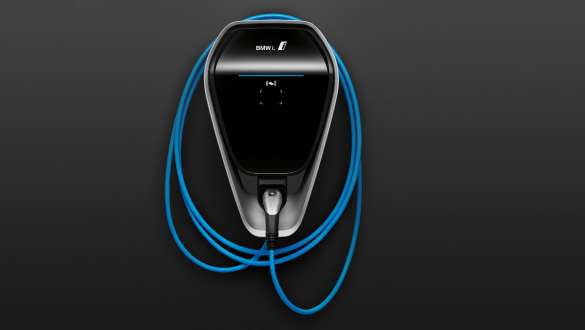 Home charging.
Using the BMW i Wallbox Connect, you can recharge to 80% capacity in just 2.4 hours. Click below to learn more about the charging solutions.
Find out more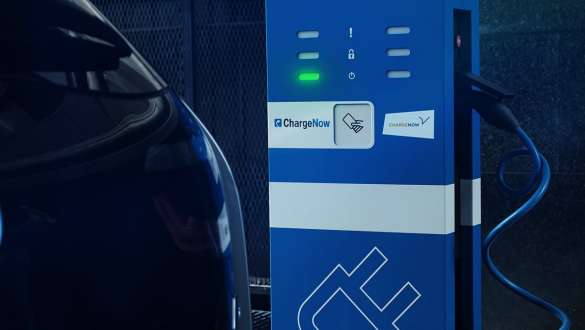 Public charging.
The BMW mobility service, ChargeNow, provides access to over 7,000 partner charging stations across the UK.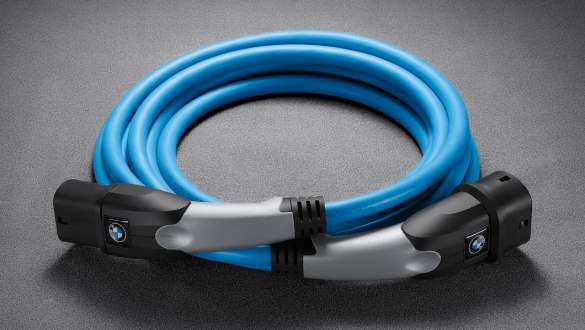 Charging cables.
The BMW 330e comes with a standard BMW charging cable and a BMW AC Fast Charging Cable (Type 2).
MODELS.
THE BMW M340i xDRIVE AND M340d xDRIVE.
With its M TwinPower Turbo 6-cylinder petrol engine (374hp) and 8-speed M Sport transmission, as well as a 0 to 100 km/h speed of 4.4 seconds, the BMW M340i xDrive takes your breath away. Also available in diesel, the BMW M340d xDrive offers 340hp and goes from 0 to 100 km/h in 4.6 seconds. It's everything you'd expect, yet with so much more.

Read more
THE BMW M340i xDRIVE AND M340d xDRIVE.
KEY INFORMATION
OTR† price from: €41,765
Length / Height: 4,709mm / 1,435mm
Width (incl. mirrors): 2,068mm
Unladen weight: 1,445kg
Towing weight: 740kg (unbraked) / 1,600kg (braked)

Read more
​
Fuel Consumption and CO2 emissions.
* Available from 07/2019. Data is preliminary.

BMW 320d Saloon:
Fuel consumption in l/100 km (combined): 4.6–4.3 [4.3–4.0]
CO2 emissions in g/km (combined): 121–113 [112–105]

BMW 320d xDrive Saloon:
Fuel consumption in l/100 km (combined): 4.6–4.3
CO2 emissions in g/km (combined): 122–114

BMW 330i Saloon:
Fuel consumption in l/100 km (combined): 6.1–5.8
CO2 emissions in g/km (combined): 138–132

BMW M340i xDrive Saloon(2):
Fuel consumption in l/100 km (combined): 7.5
CO2 emissions in g/km (combined): 172

BMW 330e Saloon(2):
Fuel consumption in l/100 km (combined): from 1.7
CO2 emissions in g/km (combined): from 39

The values of the vehicles labeled with (2) are preliminary.

The information on fuel consumption, CO2 emissions and energy consumption has been determined in accordance with the prescribed measurement procedure VO (EU) 715/2007 in the version applicable at the time of type approval. The figures refer to a vehicle with basic configuration in Germany and the range shown considers optional equipment and the different size of wheels and tires available on the selected model.

Further information about the official fuel consumption and the official specific CO2 emissions for new passenger automobiles cars can be found in the 'New Passenger Vehicle Fuel Consumption and CO2 Emission Guidelines', which are available free of charge at all sales outlets and from The Society of the Irish Motor Industry, 5 Upper Pembroke Street, Dublin 2.

The values are already based on the new WLTP regulation and are translated back into NEDC-equivalent values in order to ensure the comparison between the vehicles. For vehicle related taxes or other duties based (at least inter alia) on CO2-emissions the CO2 values may differ to the values stated here.

​
* These figures may not reflect real life driving results, which will depend upon a number of factors including the starting charge of the battery, accessories fitted (post-registration), variations in weather, driving styles and vehicle load. Figures shown are for comparability purposes. Only compare fuel consumption, CO2 and electric range figures with other cars tested to the same technical procedures. Plug-in hybrid vehicles require mains electricity for charging.

** Available as part of Comfort Access and only with automatic gearbox. Selected Samsung smartphone availability.

† The recommended on the road (OTR) cash price includes delivery, BMW Emergency Service, number plates, first registration fee and vehicle excise duty. Where applicable, government grants and subsidies are not included in the OTR cash price displayed.