GROUNDBREAKING+
Connectivity in the BMW M4 Coupé.
In the BMW M4 Coupé, you receive support both on the road and on the racetrack from a wide range of innovative technologies that provide greater comfort and safety while setting new standards. You can record all the information relevant to driving in fractions of a second and enjoy networked communication, information and entertainment of the highest possible level. Driving pleasure has never been so pioneering.

NEW INTERFACE-DESIGN.
Operating the vehicle's Infotainment system is now even easier, clearer and more informative. The driver can use the touchscreen to arrange the six tiles representing navigation, media, communication, ConnectedDrive, My Vehicle and messaging in any order. The tiles are displayed as live tiles instead of a static menu view.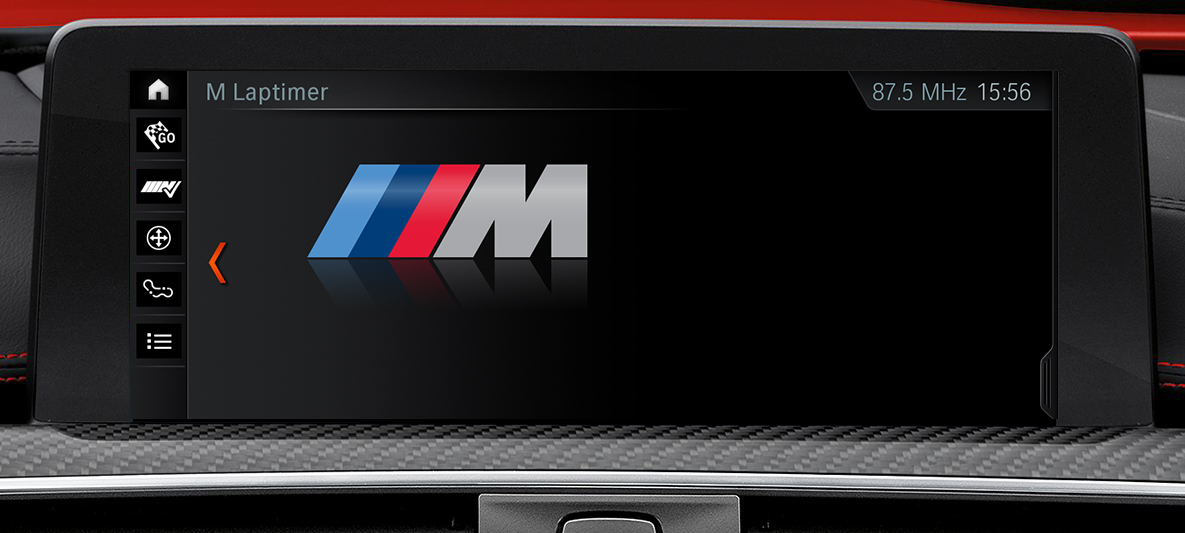 RECORDING DRIVING PLEASURE: THE M APPS.
BMW M laptimer app

Using the BMW M laptimer app, driving data from the racetrack can be recorded accurately and then analysed. The recorded information can be shared as a snapshot on social media while the data, including accelerator position, steering angle, G-force and best lap time, can be sent via email. A GoPro interface is also incorporated.

GoPro app

Use of the gratis GoPro app enables a GoPro video camera attached onto or inside the vehicle to be operated via the Control Display of the BMW M4 Coupé. In this way, you have a convenient means of controlling images and video recordings with the iDrive Controller. It also make it possible to switch the camera on and off by means of WiFi as well as to configure it and check its charge level.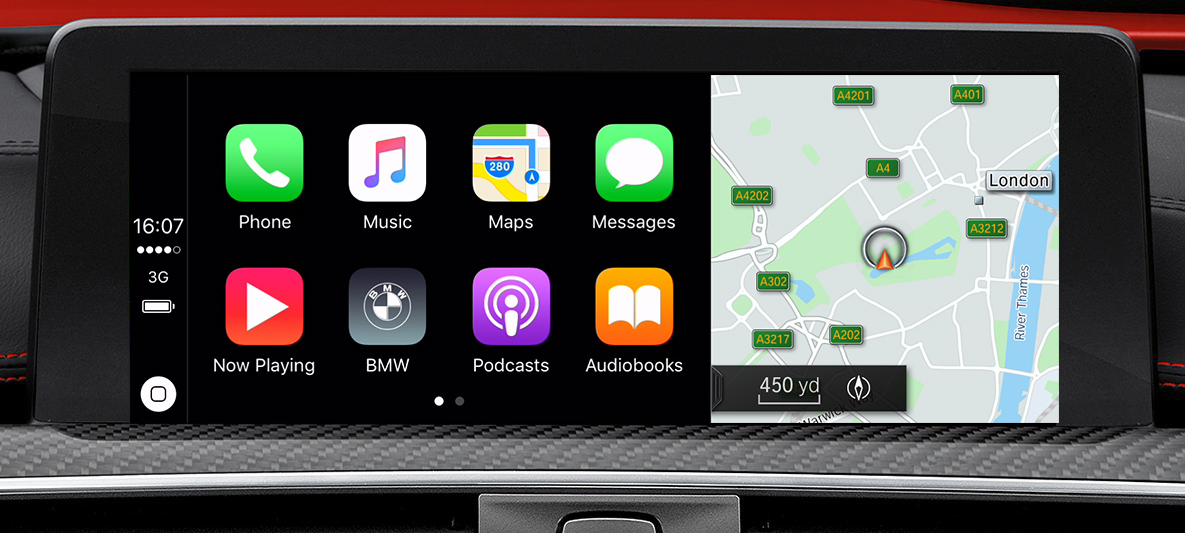 PREPARATION FOR APPLE CARPLAY®.
Thanks to Preparation for Apple CarPlay®, drivers can conveniently use a compatible iPhone® conveniently and wirelessly while driving. This allows smartphone content and functions such as music, iMessages/text messages, telephony, Siri, navigation and selected third-party apps, to be displayed and operated in the regular manner, even via the vehicle's user interface. Preparation for Apple CarPlay® can be used via touch input, the iDrive Controller or voice control, depending on the vehicle's equipment. Apple CarPlay® lasts for three years and can subsequently be extended via the BMW ConnectedDrive Store.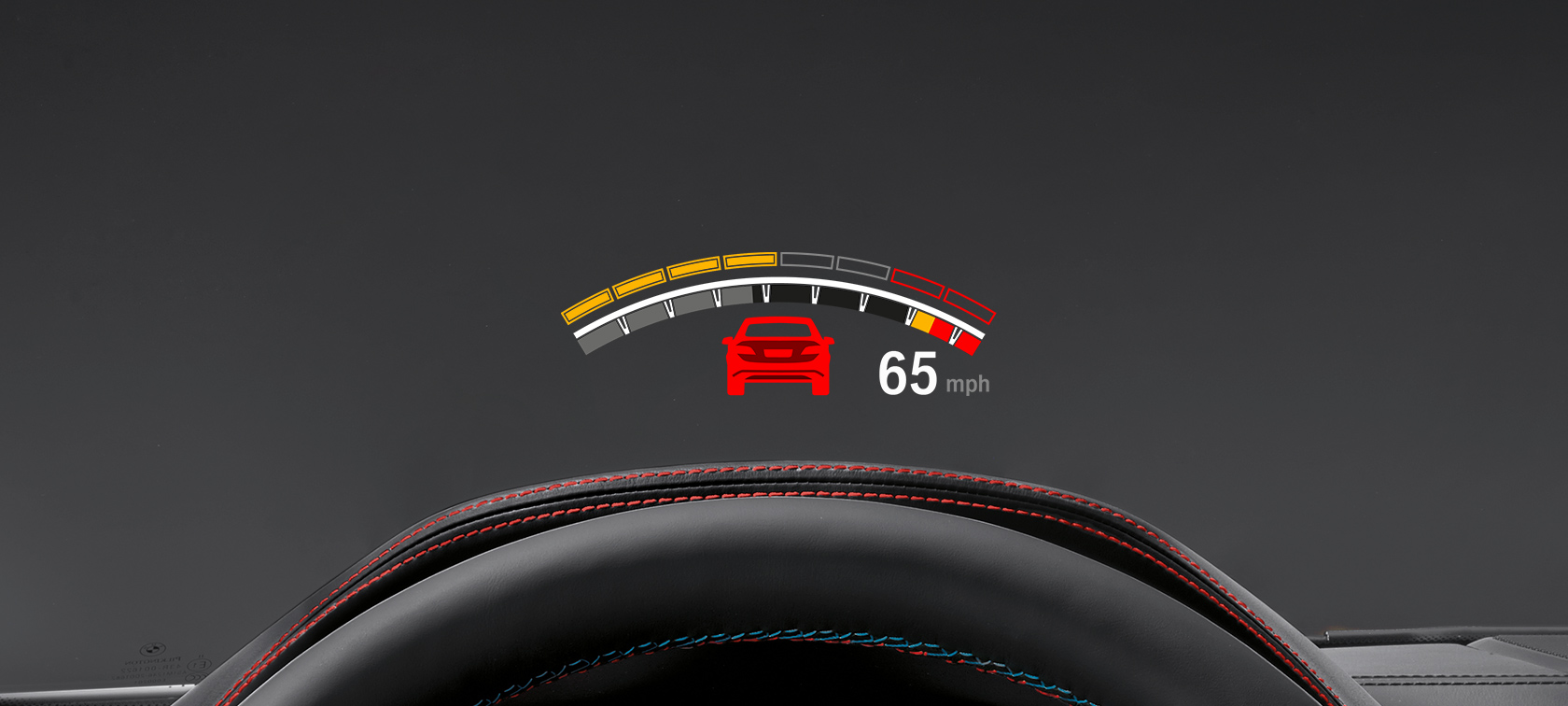 BMW HEAD-UP DISPLAY WITH M SPECIFIC FUNCTIONS.
BMW HEAD-UP DISPLAY WITH M SPECIFIC FUNCTIONS.
The full-colour BMW Head-Up Display with M-specific functions projects all information relevant for the journey directly into the driver's field of vision. With the press of a button, the driver can switch to the M-specific display, which includes a gear indicator, the rpm as a dynamic range curve, as well as shift lights indicating the optimal moment to shift.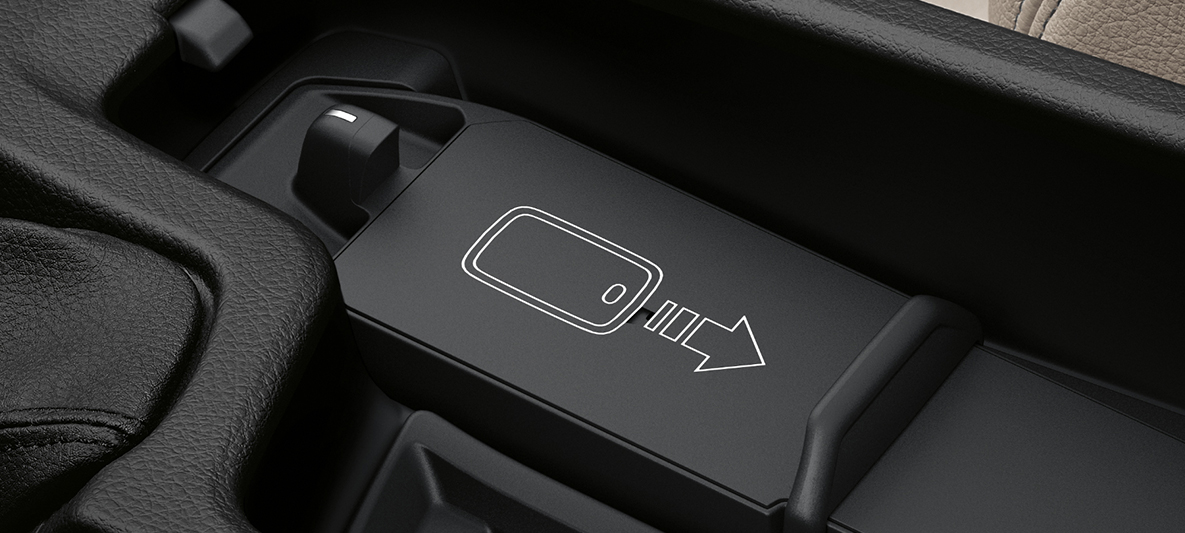 TELEPHONY WITH WIRELESS CHARGING.
Telephony with wireless charging includes a wireless charging dock* and additional USB ports. A roof aerial connection improves mobile reception. Two mobile telephones and an audio player can be connected simultaneously via Bluetooth. Also included are: Bluetooth Office and the technical capacity for a WiFi hotspot.

* Universal, wireless smartphone charging dock only available for compatible smartphones.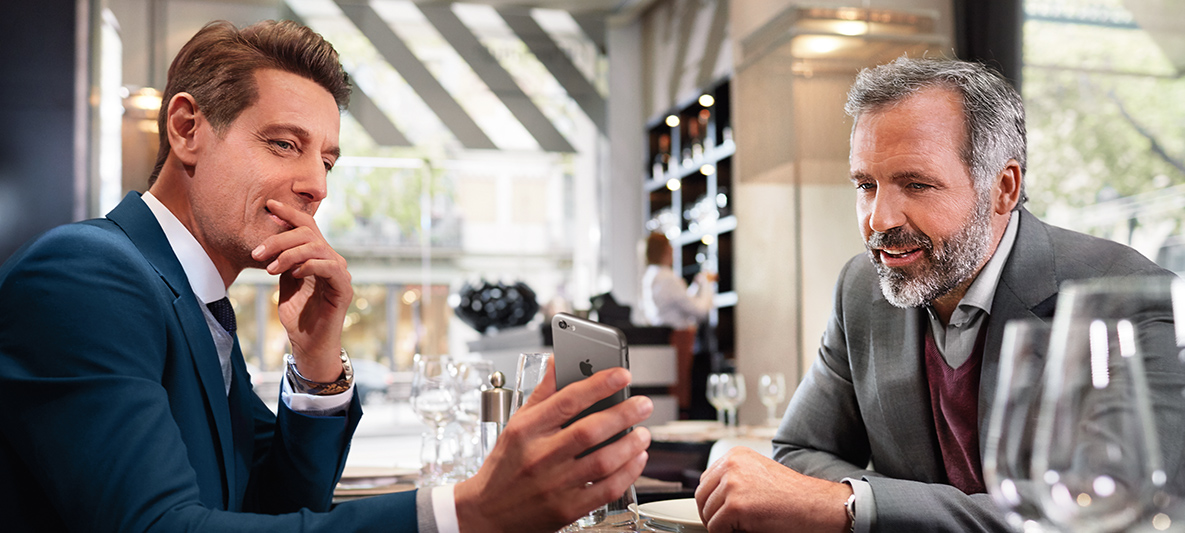 BMW CONNECTED.
BMW Connected is a personal mobility assistant which facilitates everyday mobility and aids drivers in reaching their destinations relaxed and on time. Mobility-relevant information such as recommendations for optimal departure times are available remotely via iPhone® or Apple Watch® and can be seamlessly transferred into the car.