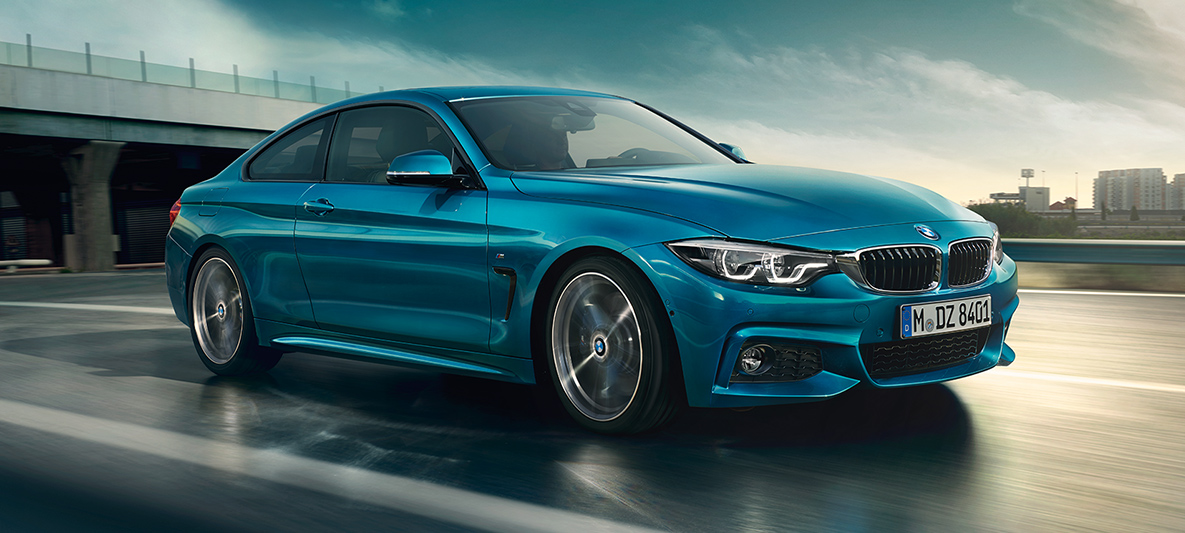 PURE DYNAMICS.
Spirited athleticism and perfect performance. With optional Adaptive M suspension, variable sport steering and optional 8-speed Steptronic transmission, the BMW 4 Series Coupé brings the impressive dynamics of the efficient driving force fully onto the road. Experience unlimited driving pleasure with the BMW 4 Series Coupé.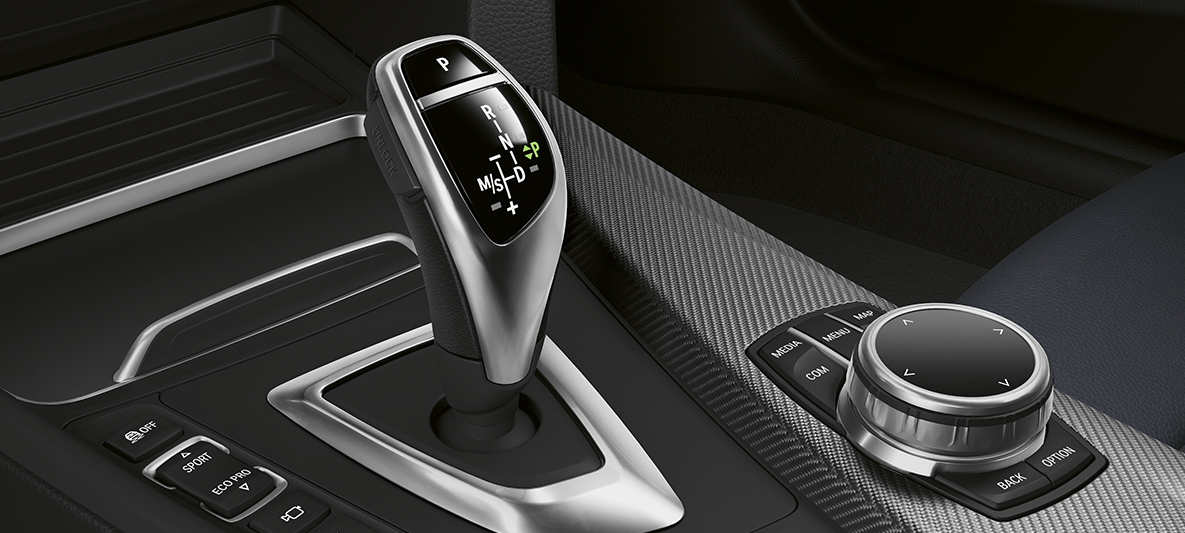 8-SPEED STEPTRONIC TRANSMISSION.
The optional 8-speed sport automatic transmission ensures maximum levels of dynamics, efficiency and ride comfort. Short shifting times improve the acceleration values while the fine spacing of the eight gears permits barely noticeable gear changing. At the same time, the engine is maintained at the ideal level of revs for optimum power development while noise level is reduced. The eighth gear reduces the revolutions of the engine at high speeds and hence fuel consumption and CO2 emissions.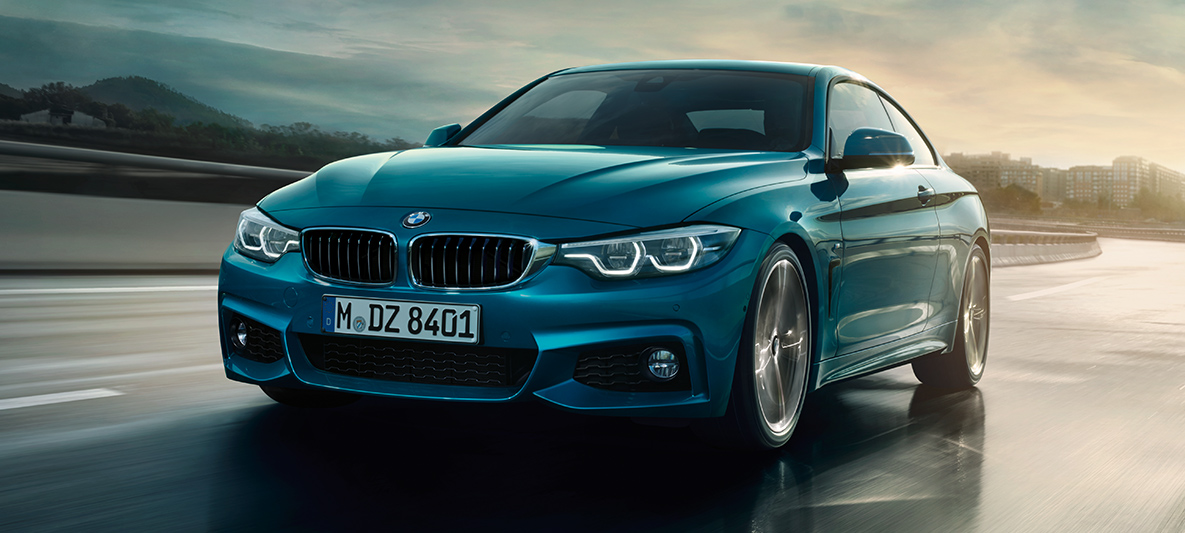 SPORTY DRIVING CHARACTERISTICS.
High spirits at the touch of a button? This is what the BMW 4 Series Coupé offers with the Driving Experience Control. Selecting the SPORT mode or optionally SPORT+ activates a stiffer damper setting, causing the vehicle to react even more directly. The engine responds more spontaneously. This is ideal for more agile handling during dynamic driving. It is particularly apparent in combination with the optional Adaptive M suspension, which adjusts to driving style and road conditions through electronic control.

50:50 axle load distribution

An ideal axle load distribution of 50:50 helps ensure great directional stability, agile handling and a precise steering response. While at the same time, a lower centre of gravity and shorter overhangs further improve driving characteristics.

Adaptive M suspension

The Adaptive M suspension can be electronically adjusted at any time to suit the road and driving conditions. The driver can also adjust the suspension characteristics via the Driving Experience Control to enable their preferred driving style at the time – from comfortable to extremely athletic with markedly agile handling.

Variable sport steering

The Variable sport steering with Servotronic creates a direct and agile steering response and ensures that less physical effort is required to turn the wheel. It reacts to the angle of the steering wheel with varying steering ratios. This improves handling when driving more dynamically and reduces the effort needed to steer when parking and turning. The selectable SPORT+ mode is a further feature of this package.
BMW EFFICIENT DYNAMICS.
Less fuel consumption, more driving pleasure: That is BMW Efficient Dynamics. It covers an array of different technologies that affect the drive system, energy management and the vehicle concept. The result is lower fuel consumption and fewer CO2 emissions with more dynamics and driving fun at the same time. A standard feature in every BMW – and of course in the BMW 4 Series Coupé as well.

Read more