HIGHLIGHTS OF THE BMW REMOTE SOFTWARE UPGRADE 22-11.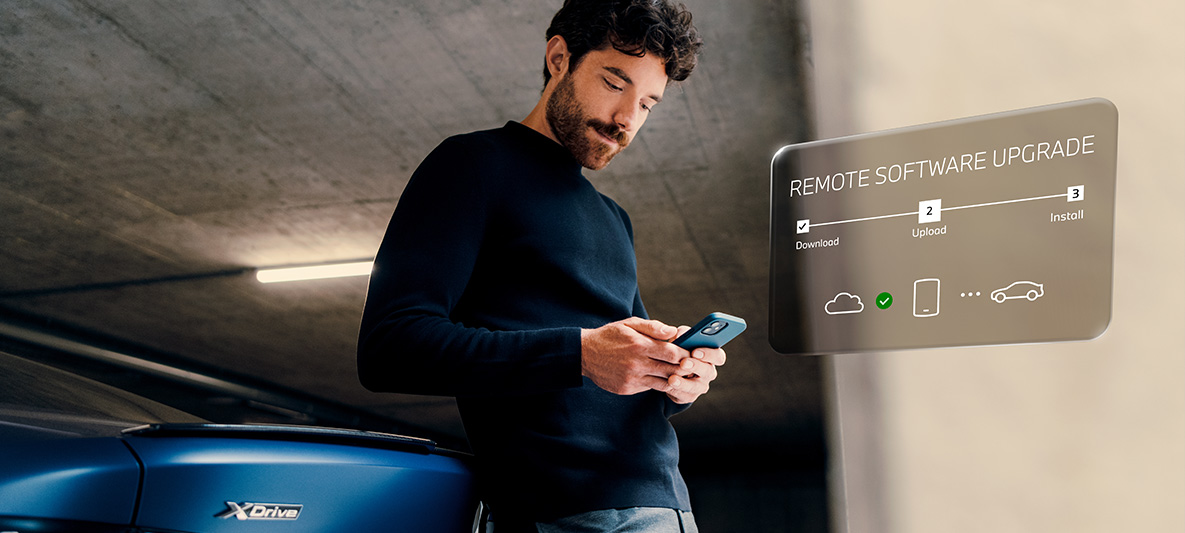 You can now look forward to the following features and functional improvements and quality improvements:

FUNCTIONS AND FUNCTIONAL IMPROVEMENTS:

The option of cancelling the charging process of your BMW via the My BMW App

Remote Control Parking allows you to remotley control your BMW in many parking and manouevering situations.

More ways to enable your shared BMW Digital Keys
QUALITY IMPROVEMENTS:
Adjustment of maximum speed
Faster heating dynamics thanks to optimised interior temperature sensor technology

Increased stability of data transmission via eSIM
*The upgrade availability and contents vary depending on country, vehicle model, equipment and vehicle condition.
Read more
THE ADVANTAGES AT A GLANCE: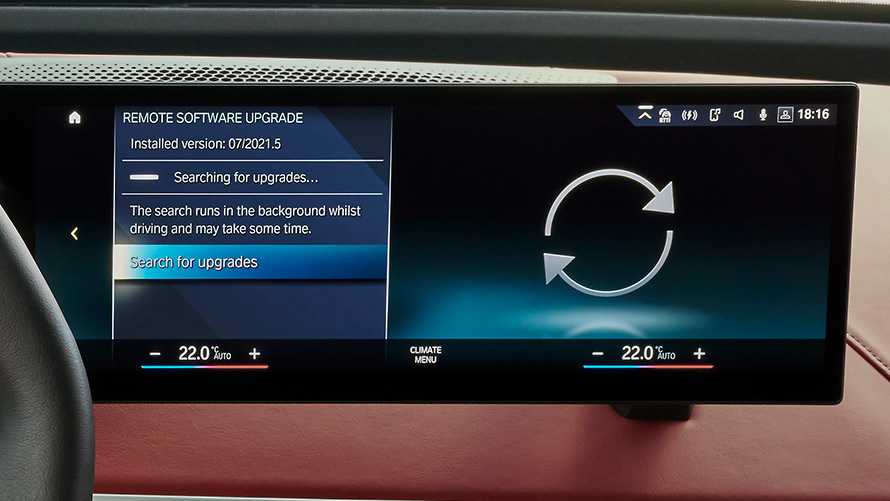 Convenient, stress-free and time-saving: you decide when and where to update your vehicle software simply over the air.
Your BMW is up to date: use the latest available vehicle software for your model
You receive new functions, feature upgrades and/or quality improvements free of charge depending on the availability for your vehicle.
FAQ. THE MOST IMPORTANT QUESTIONS AND ANSWERS ABOUT BMW REMOTE SOFTWARE UPGRADE.
Which BMW models will get the Remote Software Upgrade?

How do I know if I can use the BMW Remote Software Upgrade?

What are the benefits of the BMW Remote Software Upgrade?

How does the BMW Remote Software Upgrade work?

How can I download the BMW Remote Software Upgrade?

How long does the installation take?

Can the BMW Remote Software Upgrade be purchased later?
BMW CONNECTED DRIVE: INFORMATION & LINKS.