The world is full of unexplored paths to discover. Enjoy the journey, with Original BMW Wheels and Star Marked Tyres. Be inspired by tailor-made, proven, durable and economical performance - perfectly harmonised with BMW chassis components and adaptive systems for maximum grip and performance.
Read more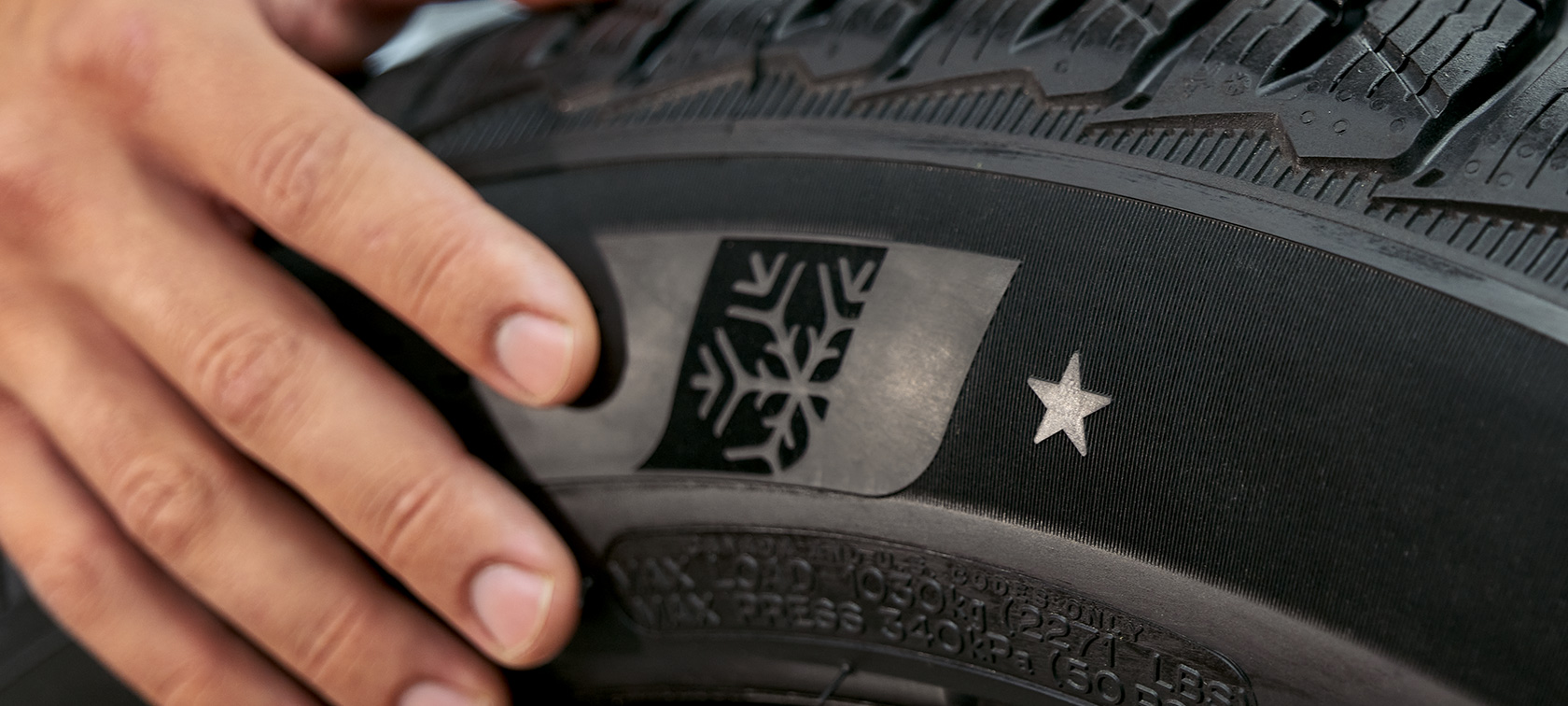 BMW STAR MARKED TYRES WITH QUALITY AND SAFETY ASSURANCE.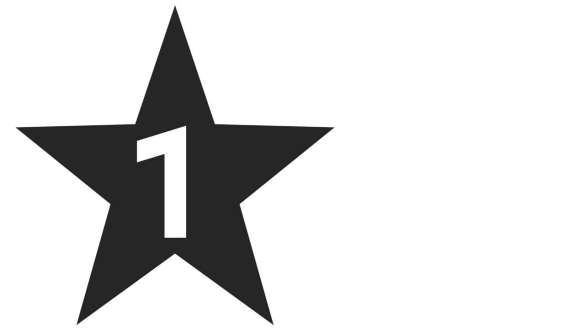 Tailor-Made + Tested
All BMW approved tyres are developed for the dynamic character of each BMW model and bear the special Star Mark. Each tyre has passed stringent testing with up to 50 different quality criteria.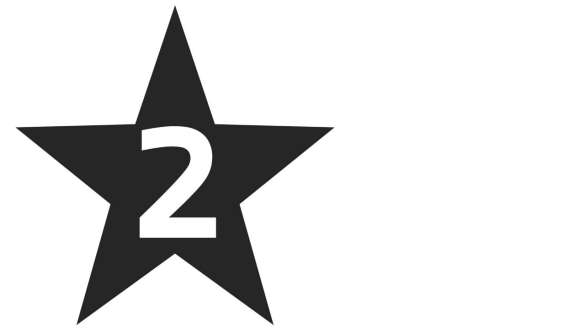 Sporty
Tyres with the Star Mark work in harmony with BMW suspension components and adaptive systems for maximum road grip and performance.
Economical + Durable
Special materials and tyre compositions help optimise fuel consumption, guarantee a high long distance comfort and lower noise level inside and outside your BMW.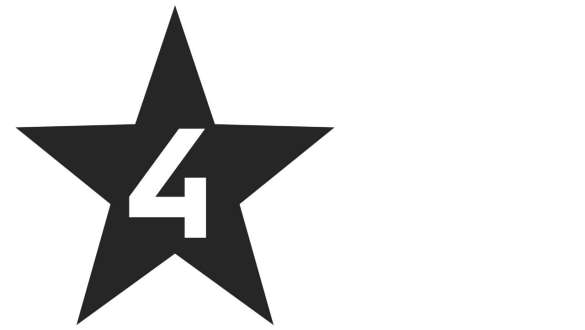 Innovative
All BMW approved tyres are ahead of the curve. Technologies such as Digital Tyre Diagnosis + QR code provide reliable information on the condition of the tyres.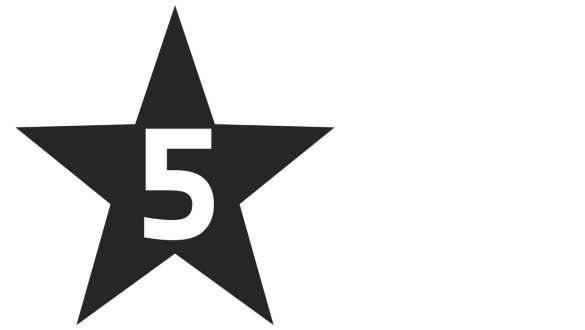 Premium Tyre Manufacturers
Different manufacturers work closely with the BMW vehicle development department to create a custom-built product, such as Goodyear, Dunlop, Michelin and Pirelli.
BMW TYRE INSURANCE – INCLUSIVE WITH ALL BMW TYRES.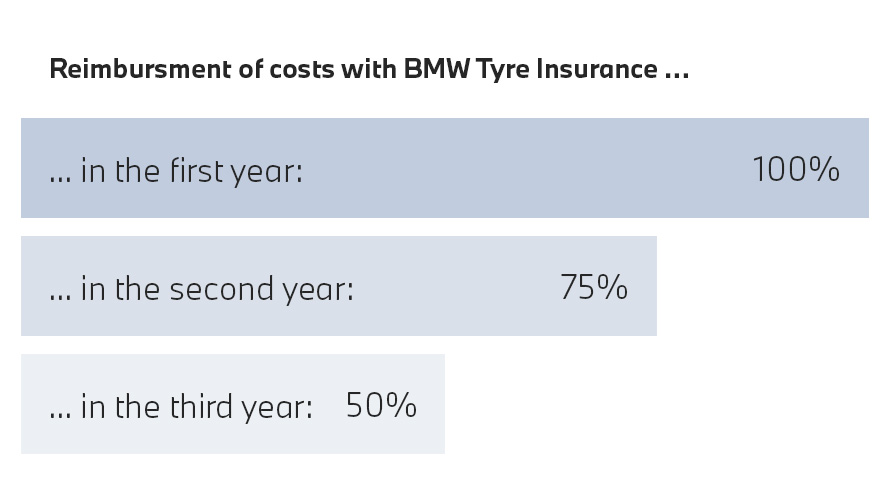 BMW Tyre Insurance with up to 100 % cost coverage for various types of damages over a 36-month period. BMW Tyre Insurance is valid for all star marked tyres and complete wheels bought at your BMW Service Partner. In addition, the BMW Tyre insurance is valid for all originally equipped tyres mounted on the car purchased at BMW and registered from March 2020 on.
BMW Tyre Insurance includes:
• Damage caused by sharp object (e.g. nail or broken glass)
• Damage caused by hitting the kerb
• Damage caused by vandalism
• Theft of tyres
• Coverage
• Damage compensation
BMW Tyre Insurance is a product of Allianz Versicherungs-AG.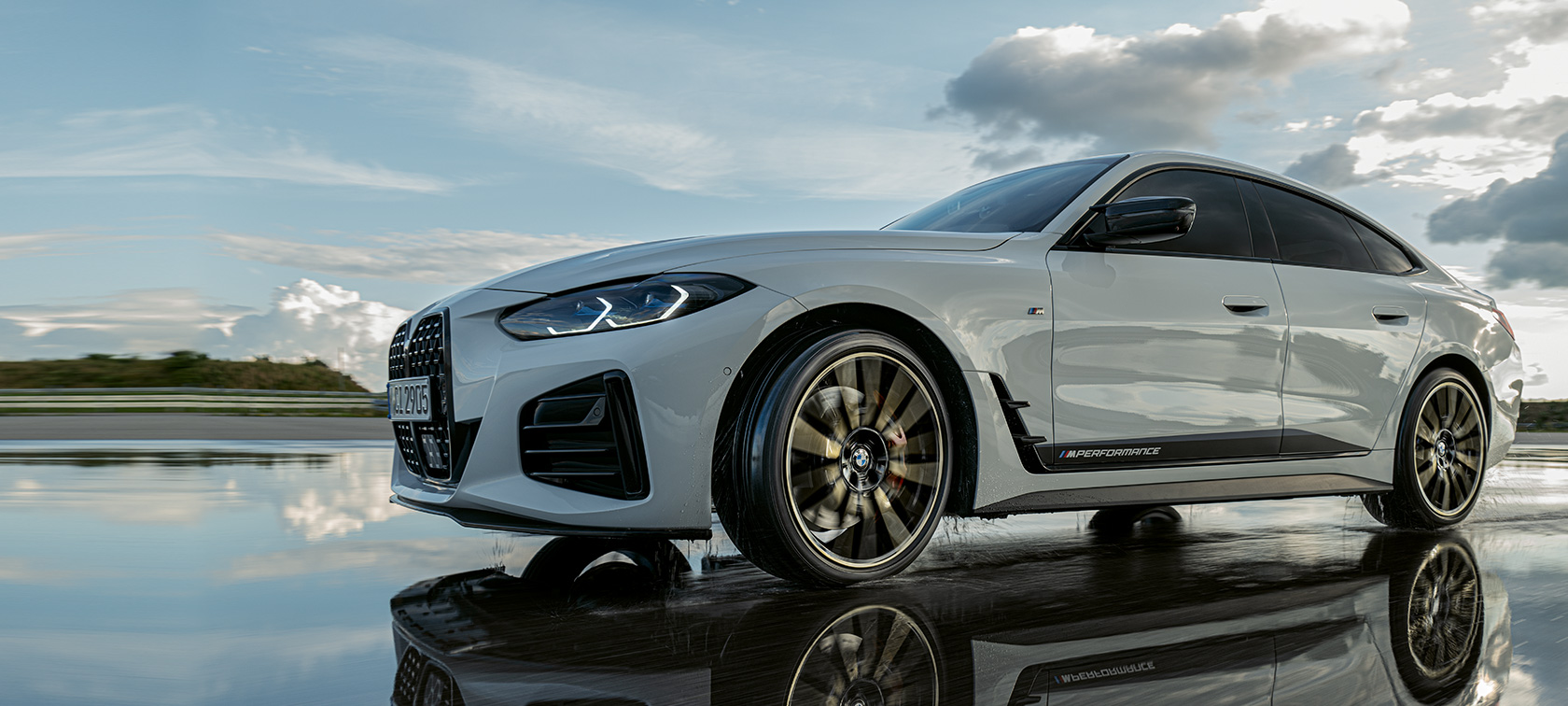 BMW COMPLETE WHEELS AND ACCESSORIES.
DRIVE SMOOTH. FEEL SAFE. ENJOY THE RIDE.
DISCOVER SEASONAL WHEELS AND ACCESSORIES.
BMW Summer Complete Wheels
BMW Winter Complete Wheels
Original BMW Accessories
DISCOVER THE BEST BMW WHEEL FOR YOUR VEHICLE.
DESIGNED TO BE AN EYE-CATCHER.
19-inch M light alloy wheel Y-spoke style 859 M Bicolor.
Exclusive 19" M light alloy wheel Y-spoke style 859 M in Bicolor Jet Black, gloss-lathed. Winter complete front wheel with tyre pressure monitor.
Contact a retailer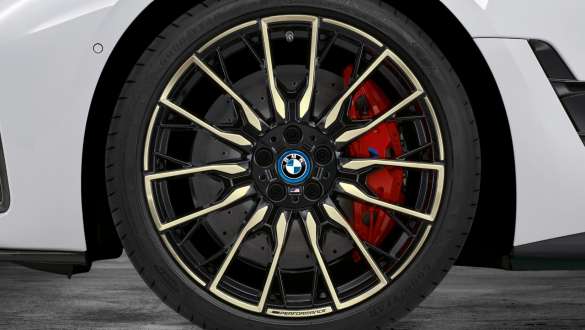 20-inch M Performance light alloy wheel Double-spoke style 868 M Bicolor.
Exclusive 20-inch M Performance light alloy wheels Double-spoke style 868 M in Bicolor Night Gold, gloss-milled. Summer complete wheel set with tyre pressure monitor.
Contact a retailer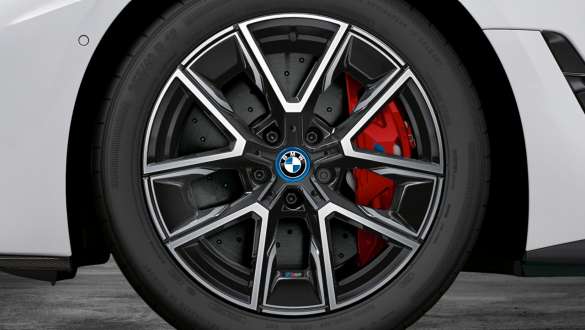 18-inch M aerodynamic wheel Double-spoke style 858 M Bicolor.
18-inch M aerodynamic wheel Double-spoke style 858 M in Bicolor Midnight Grey, gloss-lathed. Winter complete wheel with tyre pressure monitor, compatible with snow chains.
Contact a retailer
PRODUCTION.
THIS IS WHERE THE JOURNEY BEGINS.
Every BMW Wheel is a reflection of our high demands on durability and our dynamic, static and simulation testing goes far beyond legal requirements. The result is a high-quality wheel that you can rely on in every situation - elegant in style, uncompromising in substance.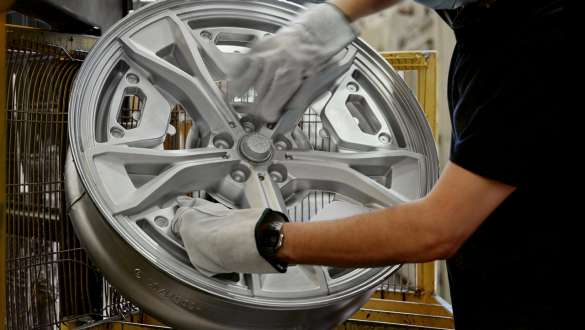 Casting.
Original BMW Wheels are cast from molten aluminium. The liquid metal is filled into a mold where it cools before it is removed, strictly monitored by the latest computer technology which guarantees the high quality of our wheels. This casting process reduces costs and allows a high degree of precision and freedom of design. Cast wheels are low in weight and high in stiffness.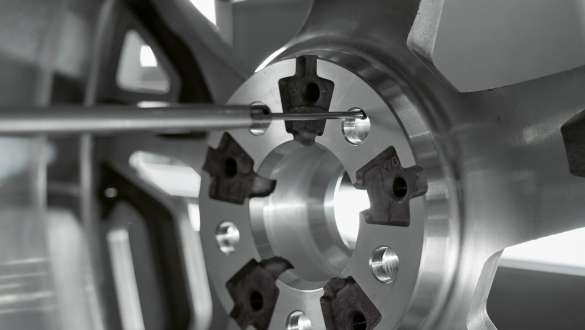 Forging and Milling.
In the forging process, the wheel is forged from the solid piece of aluminum. The high-end option is to mill the entire spoke design after forging the base material. Forged aluminium wheels are 10 to 20 per cent lighter in weight than aluminium cast wheels and allow a more delicate design of the spokes.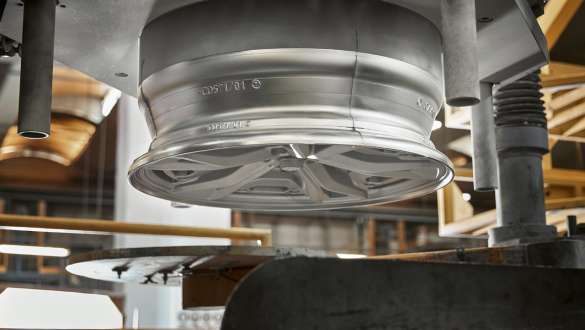 Flow forming.
Cylindrical flow forming is a pressure forming process. While spinning, pressure is applied to the inner barrel of the cast wheel. This process stretches and compresses the aluminum, which increases tensile strength and makes it possible to achieve particularly low wall thicknesses for the rim. The result is a very light-weight and strong wheel with significant benefits in terms of shock resistance, elongation and load capacity.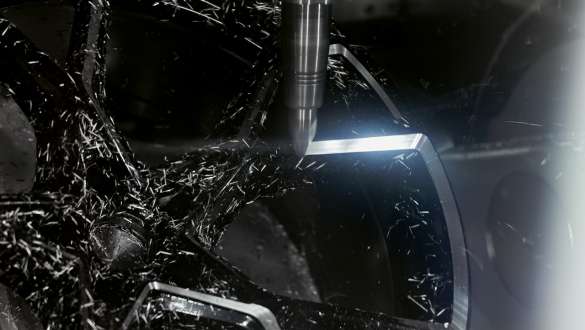 Undercutting.
This method can also be used for both forged and cast wheels. Here, non-structurally relevant mass on the wheel is reduced by machining of material from the spokes. This further reduces the wheel weight and creates premium styling effects as undercutting between the spoke connection and the well base gives the rim styling a three-dimensional appearance.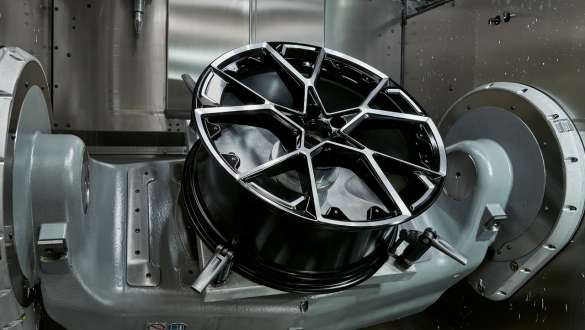 Surface Design.
Regardless of which manufacturing technologies are used, the surfaces of Original BMW Light Alloy Wheels can be finished in a variety of ways. The basic method – powder coating – makes the wheel resistant to environmental factors such as corrosive de-icing salt. In the past, light alloy wheels were often painted silver with a clear lacquer coating. Today, the BMW portfolio includes numerous designs and refinements that require an elaborate finishing process.
MORE INFORMATION.
DISCOVER FASCINATING TECHNOLOGIES.
LESS NOISE, MORE DRIVING PLEASURE.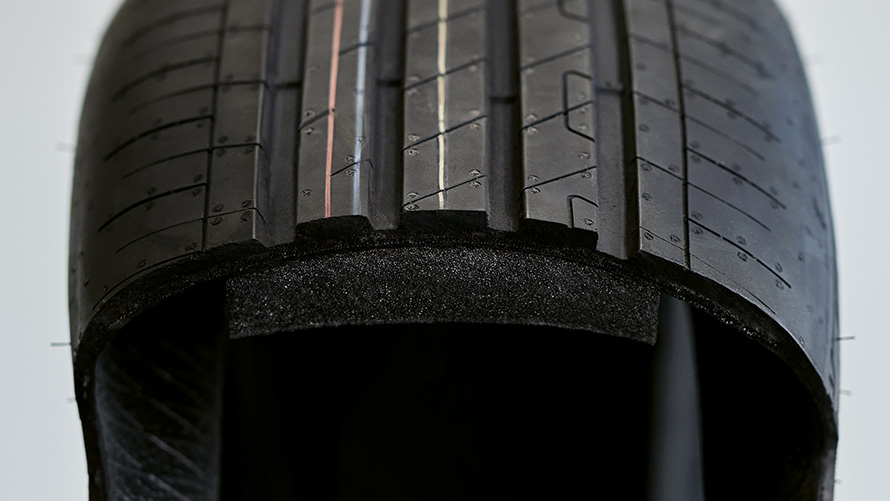 Original BMW light-alloy wheels are fitted with innovative tyres and feature integral noise dampening for excellent acoustic comfort. A layer of foam on the tyre's inner surface absorbs the noise produced by vibrations within the tyre's cavity, which is filled with air causing it to act as a resonator. This leads to a substantial reduction in the level of tyre noise reaching the cabin.
AERODYNAMICALLY OPTIMIZED, SOPHISTICATED ELEGANCE.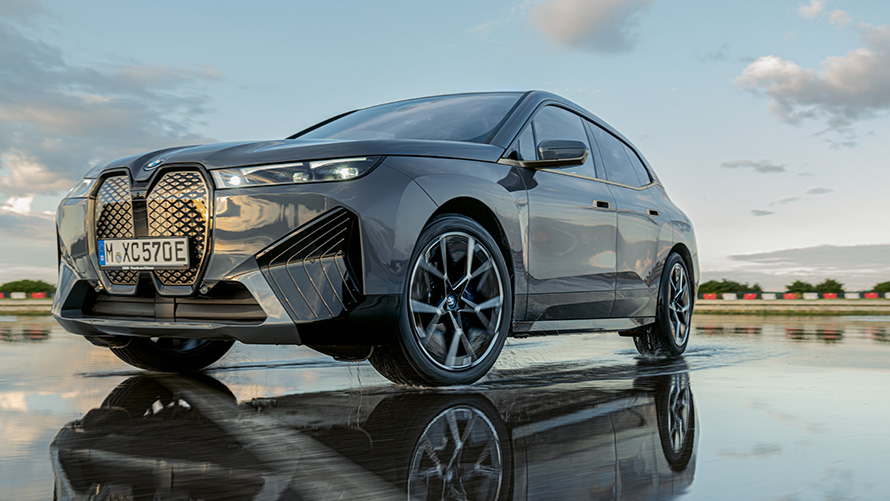 Aerodynamically optimized light-alloy wheels contribute to the lightweight construction and reduce air resistance, further adding to the efficiency of your BMW. Their mostly enclosed surfaces bring about an effective reduction in the amount of air turbulence produced around the wheels. The Air Performance Wheels help to reduce drag in a very innovative way and unite optimised aerodynamic properties with a sophisticated sense of sporty elegance.
THE EU TYRE LABEL YOU CAN RELY ON.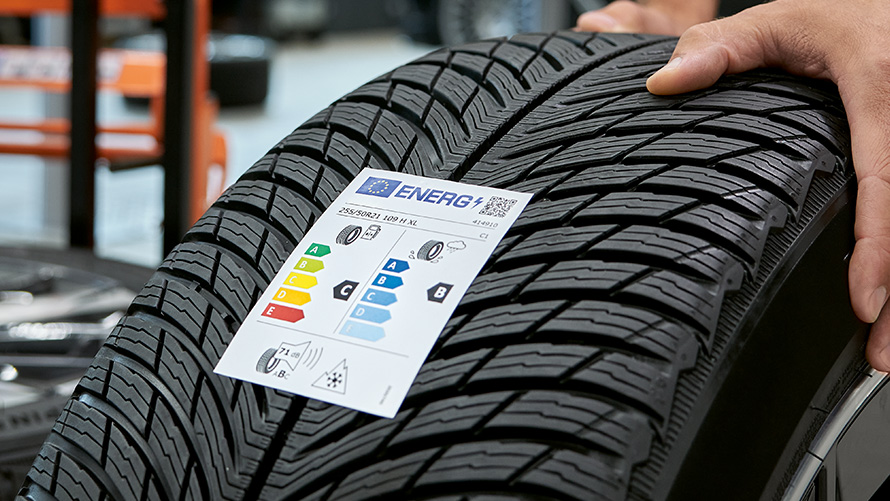 Since 1 May 2021, all tyres sold in the EU have a new label indicating compliance with EU standards. This makes it easier for you to compare the performance of the tyre when making a purchase.
FUEL EFFICIENCY: 'A' is the highest performance tyre and 'G' is the least performing. The higher the performance means the less the rolling resistance, less fuel is consumed and there are lower CO2 emissions.
WET GRIP: An 'A' classification means your tyres have the highest wet grip performance. 'G' indicates a lower wet grip performance. The better the wet grip, the shorter the braking distance.
NOISE EMISSIONS: The tyre label specifies the level of external rolling noise in decibels and as one, two or three sound waves. One black wave on the label indicates the highest noise level performance and that it is within the legal limit.

The latest EU tyre label standards applies to Northern Ireland, it is not a legal requirement for the rest of the UK.
GOOD TO KNOW.
FREQUENTLY ASKED QUESTIONS.
WE'VE GOT THE ANSWERS TO YOUR TYRE QUESTIONS.
What is the right tyre pressure?

When and how often should I check my tyre pressure?

What are BMW Star Marked Tyres?

How do I find the correct tyres for my vehicle?

How do I clean my wheels?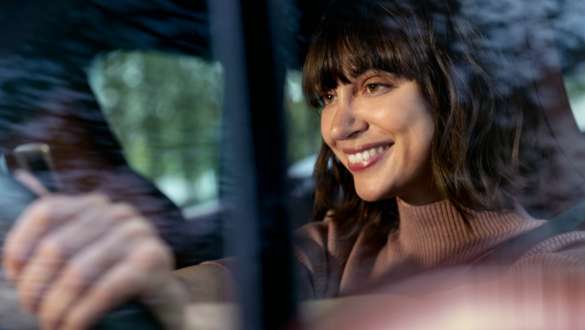 BMW Service Inclusive.
Sit back, relax and enjoy every drive. With BMW Service Inclusive, your servicing is covered for at least the first four years after your vehicle's first registration date. The one upfront payment is tailored specifically for your new BMW through individual pricing for each model.
Find out more about BMW Service Inclusive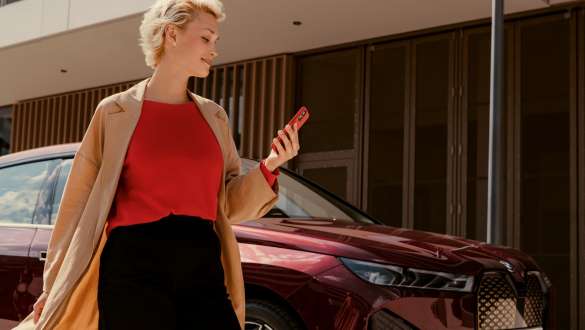 My BMW App.
Smart, up-to-date, and sophisticated: with its contemporary design and intuitive user prompting, the My BMW App accompanies you through a whole new mobility experience. Plan your next trip, check the status of your BMW, book your next service appointment or use one of the numerous remote control functions – all conveniently from your smartphone.
Discover now