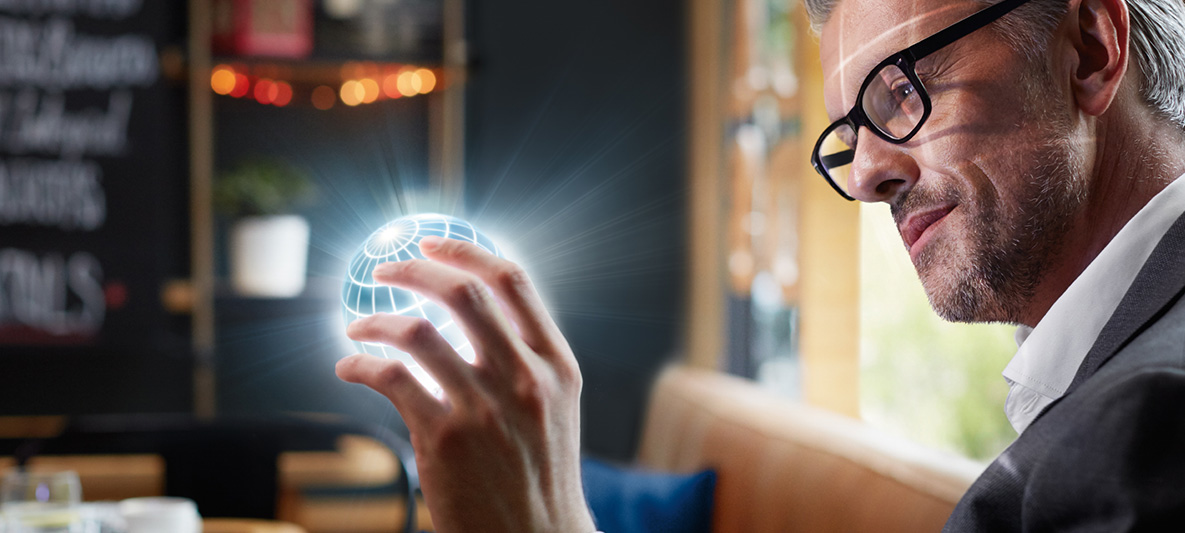 THE CHOICE IS YOURS.
Use BMW Connected as it suits you best.
Whether out and about in your car, during those in-between times via smartphone or at home via Amazon Alexa: BMW Connected offers the ideal interface to your BMW for every situation – so that you always arrive at your destinations relaxed and on time.
Read more
SEND MY ROUTES TO CAR.
Destinations that have been found on smartphone apps such as Yelp, Apple Maps or Google Maps can be easily and conveniently transferred into BMW Connected and then transferred into the vehicle. Meetings, including intended arrival times, saved in the user's smartphone calendar are automatically imported into BMW Connected if they contain a full address. A recommended departure time, based on current traffic conditions is calculated. With BMW Connected+ you can add intermediate stops tot he route, for example to refuel. It takes only one tap to conveniently send a selected destination into the vehicle's integrated navigation system.

SHARE LIVE TRIP STATUS.
Using the BMW Connected+ feature "Share Live Trip Status", you can let others have details of your journey, live and in real time. To do this, send a link to a selected contact, who will then be able to access a map view with your current position, destination and estimated time of arrival. If the arrival time should change dramatically, BMW Connected+ will send a message automatically.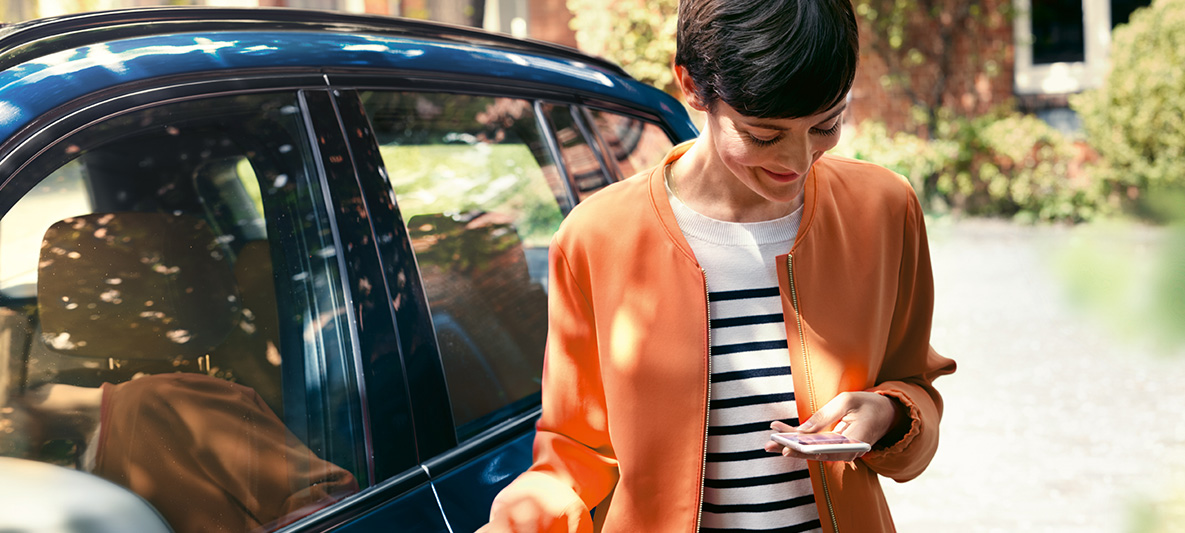 NAVIGATE DOOR-TO-DOOR.
Get to your appointments relaxed and on time – with the BMW Connected Door-to-door navigation. Before the journey, users receive a Time-to-leave notification including the time on foot and a direct link to the pedestrian navigation. On arrival at the driving destination, a message appears in the BMW Connected onboard screen, indicating that the journey now continues on foot with the aid of a smartphone. At the same time, users receive a push message by smartphone forwarding them directly to the pedestrian navigation. Users then receive instructions from their iPhone®, Apple Watch®, Android Smartphone or Samsung Gear S2/3 to be guided from their parked car to the final address on foot. And if they're not quite sure exactly where their car is, BMW Connected+ guides them conveniently and directly back to where it's parked.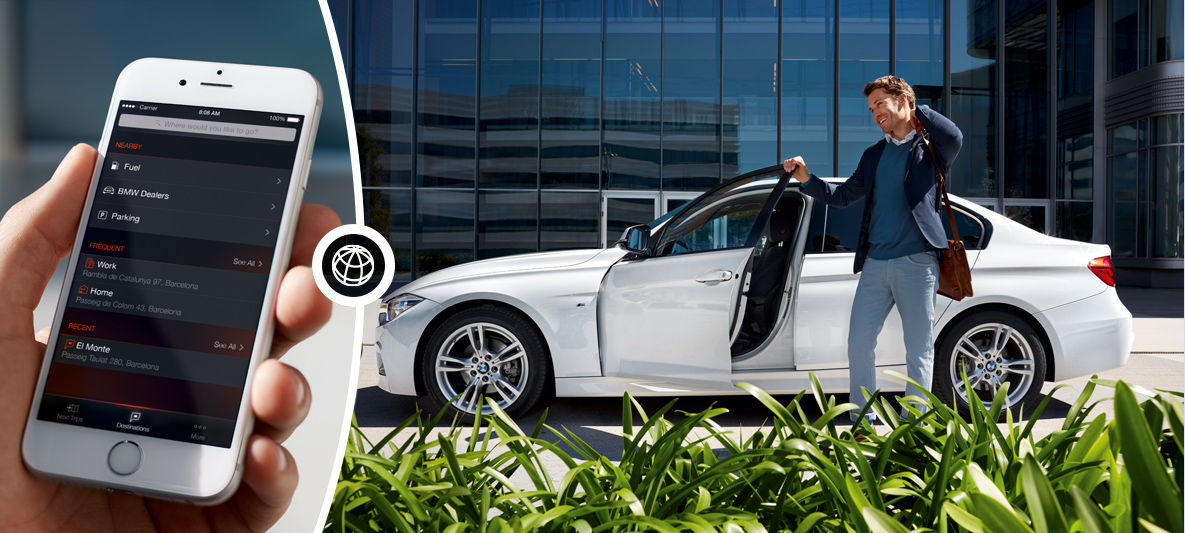 MY DESTINATIONS.
BMW Connected learns from your driving patterns and is able to add frequent destinations like home or work to your personal mobility agenda. Saving destinations manually is no longer necessary. These and recent destinations can be seamlessly imported into the car's integrated navigation system with a single tap. When you are searching for a destination in your vehicle, BMW Connected+ enables you to access all your personal addresses. For maximum convenience, the app additionally shows the last destination from the navigation list – making navigation in your BMW even easier.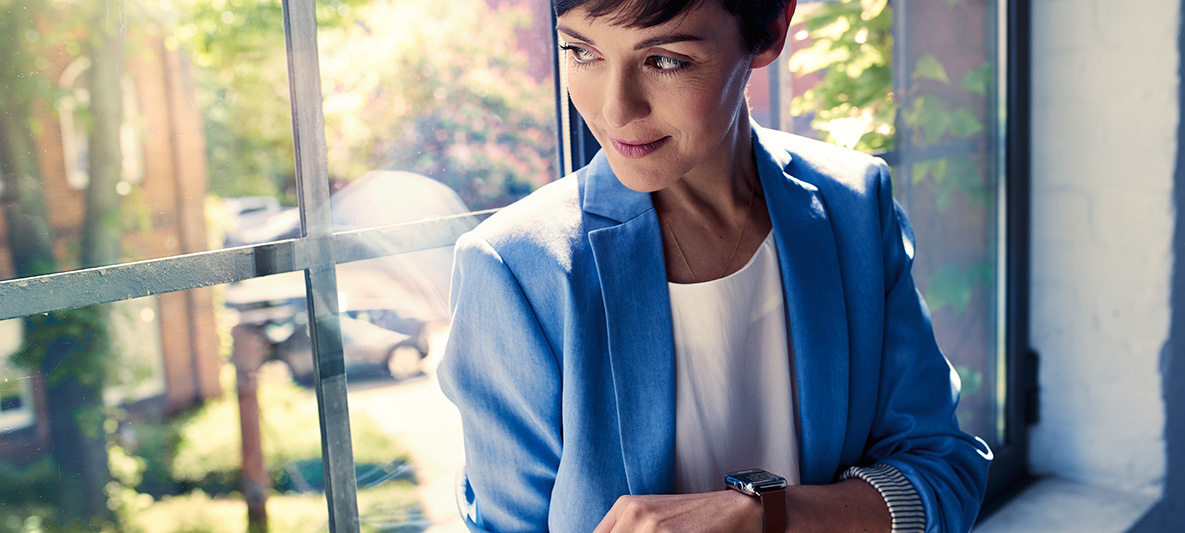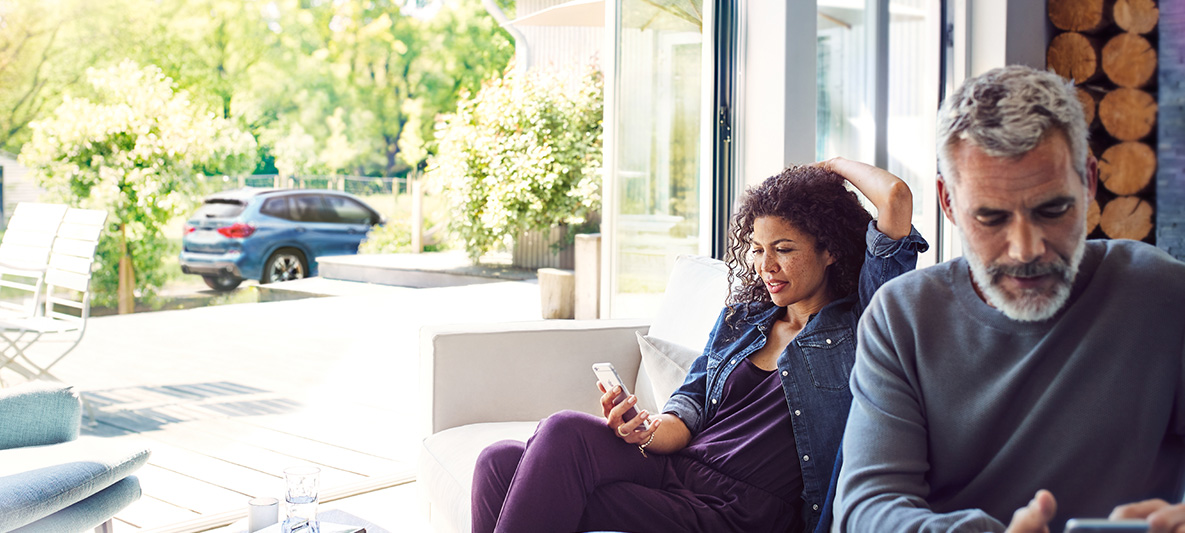 REMOTE SERVICES.
With the Remote Services of BMW Connected (available in App Store and Google Play Store), various vehicle-related functions, such as locking and unlocking the car, can be operated remotely.

The vehicle's location can also be indicated by honking the horn or flashing the lights, or on a map in the BMW Connected App. Users can also activate their vehicle's climate control immediately or schedule a time to do so in the near future.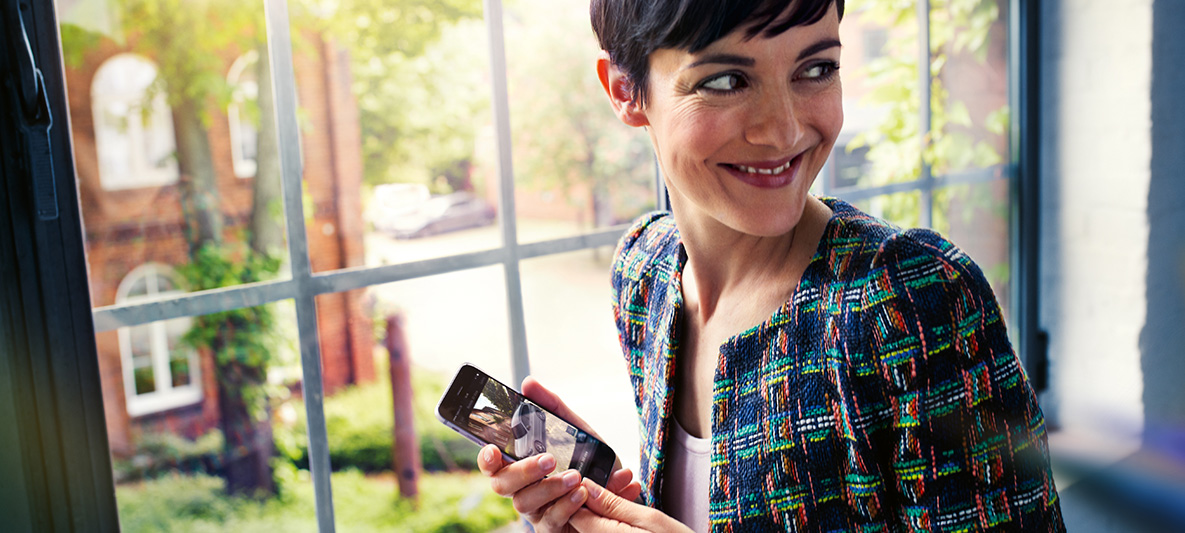 REMOTE 3D VIEW.
With Remote 3D View, the user can conveniently view the parked vehicle's surroundings from a distance on a smartphone, such as during a storm. The function can be activated via BMW Connected (for iOS), and displays images as a 3D representation, allowing the user to see various perspectives. These images can also be saved to the user's smartphone for later viewing. The Remote 3D View function can be activated up to three times within a two-hour period.