SPIRITED DYNAMICS.
The BMW X2 is ready to handle any adventure you throw at it. Nothing compares to the BMW X2, especially when seen driving at night. Its full-LED lights, which have been integrated into the main headlights, produce an iconic effect that captures attention. They're perfectly designed for truly standing out.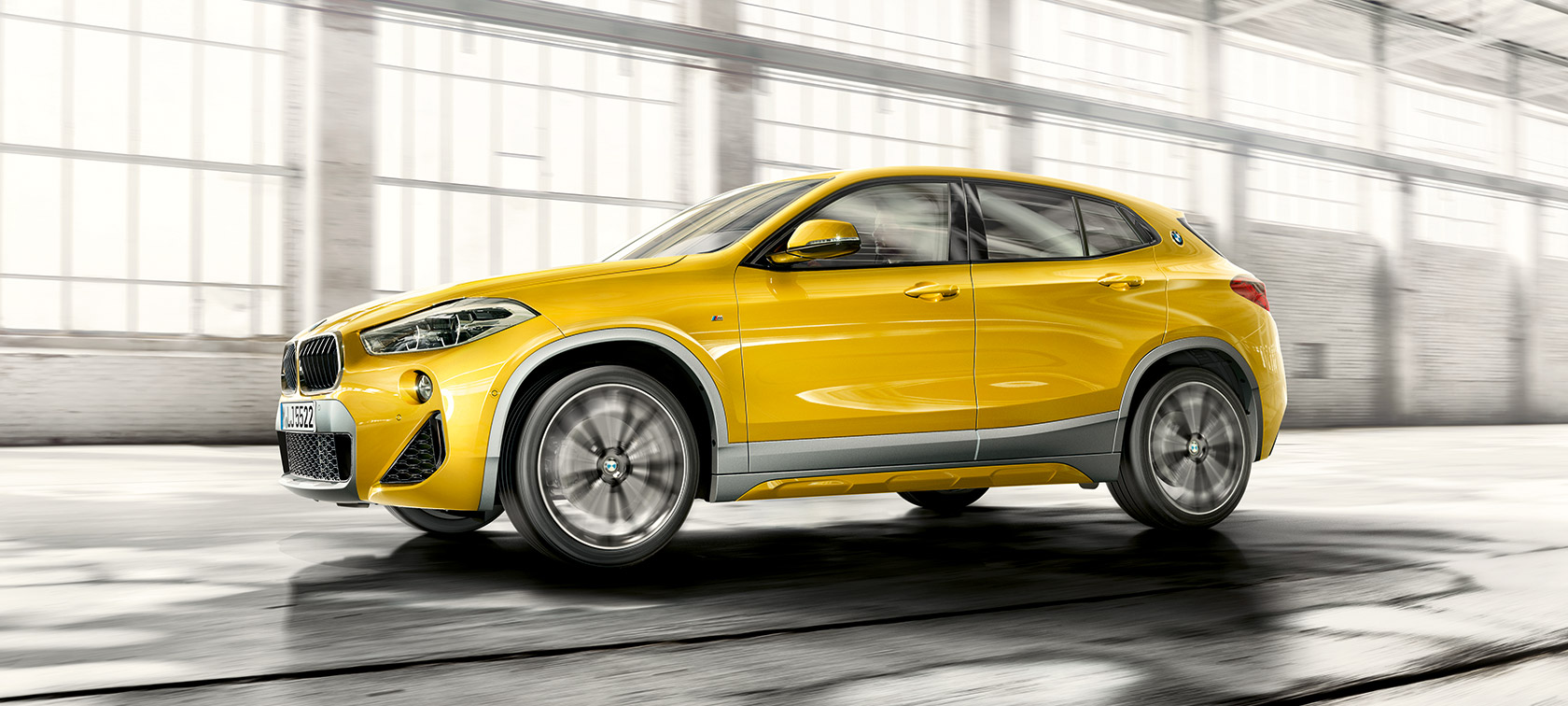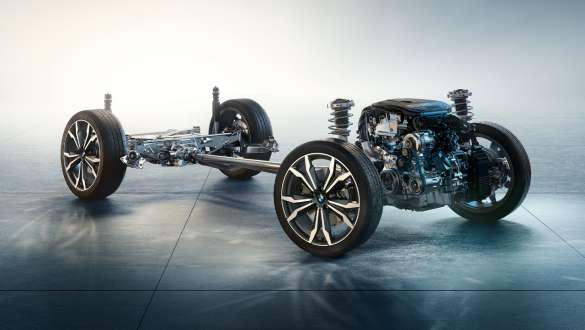 Adaptive suspension.
As it would suggest, the BMW X2 can adjust suspension to the driving situation and combines ride comfort and driving dynamics with the best possible safety. Via the Driving Experience Control, drivers can choose the standard COMFORT mode or the SPORT mode.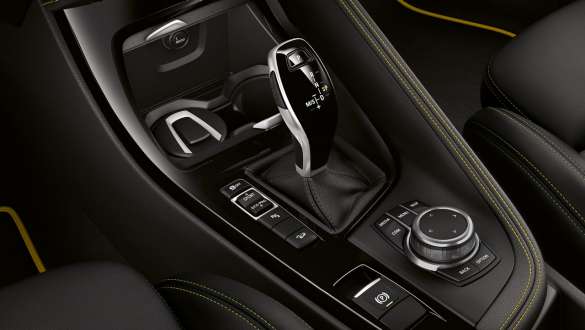 Sport transmission with double clutch.
Whether you're driving automatic or manual, with either gearshift paddles or gear lever, the 7-speed Steptronic Sport transmission with double clutch delivers both comfortable coasting and/or incredibly sporty driving.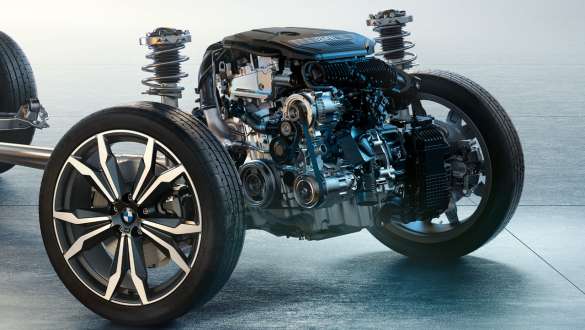 BMW TwinPower Turbo 4-cylinder engine.
Enjoy agile power delivery, outstanding responsiveness (even at low engine speeds), and also impressive fuel efficiency with the new generation BMW TwinPower Turbo 2.0-litre 4-cylinder engine.
LEAVE THE STATUS QUO BEHIND.
By bringing together a coupé-like design with the ruggedness of the BMW X model, the BMW X2 creates a look and feel that is undeniably youthful. Boasting an athletic yet elegant design, which features prominent wheel arches, stunning air inlets and stylish side skirts, this SAC feels at home in almost any situation. Inside, sporty and athletic contours are balanced with beautiful details to create a bold aesthetic. It's the perfect place for starting your next journey.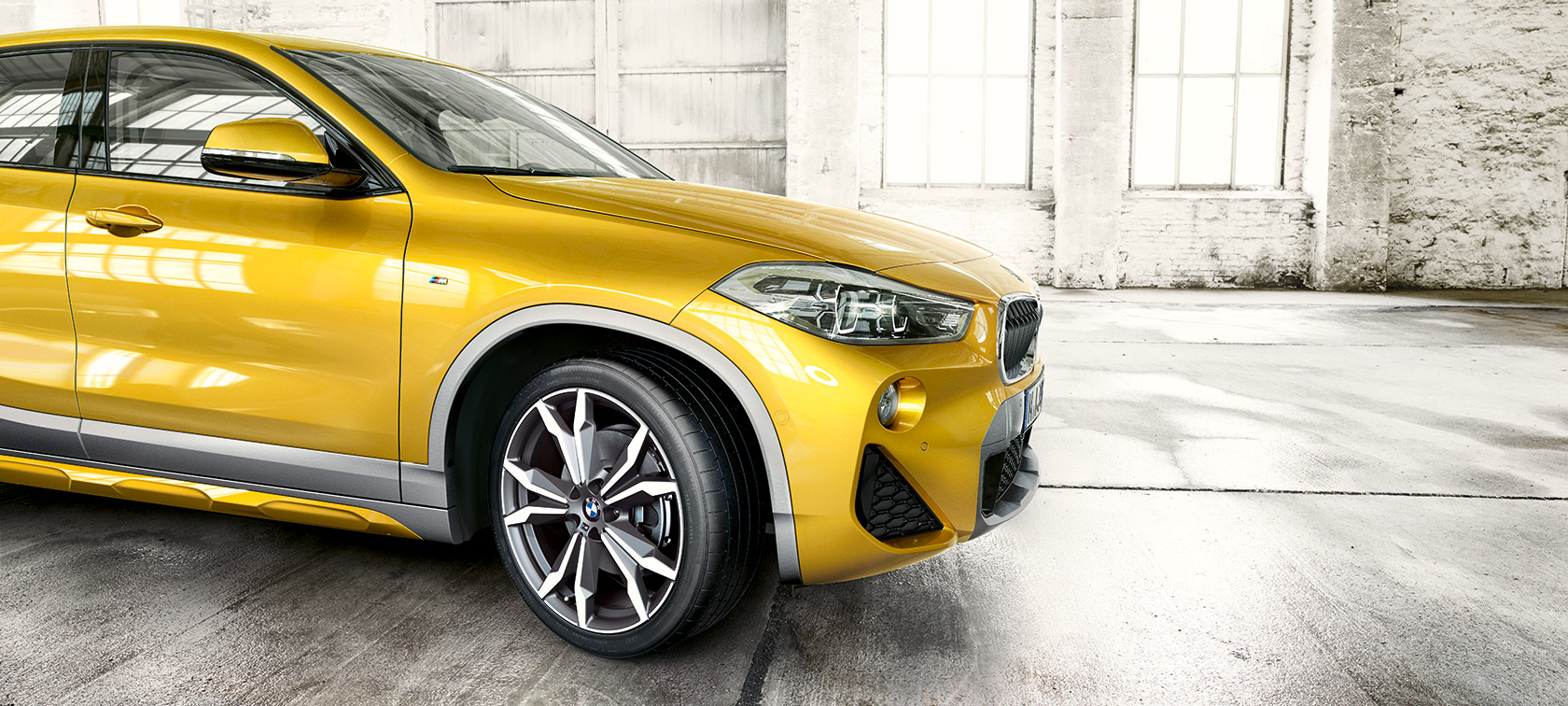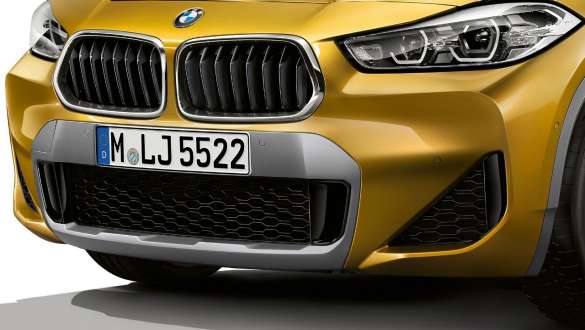 Air inlets.
Exciting from the first glance: the self-assured front with the powerful bumper and the large three-part air inlets to ensure even better cooling of brakes and engine. Air Curtains integrated into the air inlets additionally help to reduce the drag resistance of the body.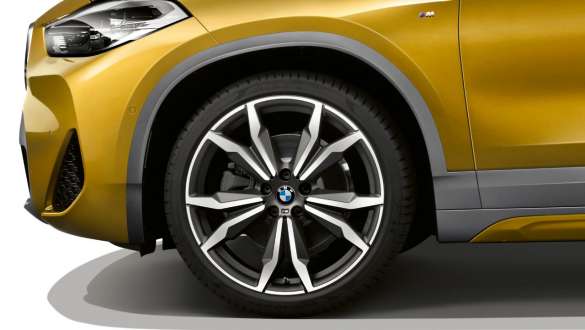 Wheels and arches.
The prominent wheel arches in Frozen Grey, available with the M Sport X package, give the spectacular wheels a perfect frame. What's more, the brilliant light alloy wheels add an extra layer of star-appeal to the BMW X2. There's no mistaking it.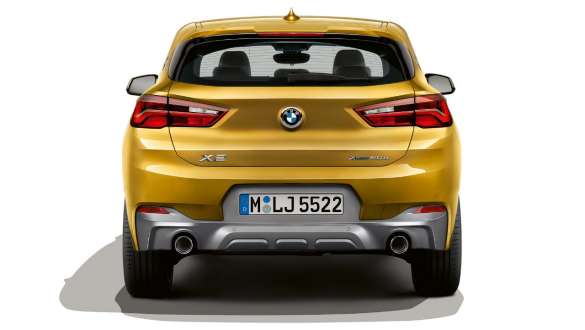 Rear design.
To complement the tailgate, which is flush with the apron and sporting an integrated handle in the BMW emblem, the BMW X2 has extremely sporty twin tailpipes (BMW X2 sDrive 18i comes with single tailpipes). Embedded in the rear apron in Frozen Grey, they complete the cool rebel look with confidence.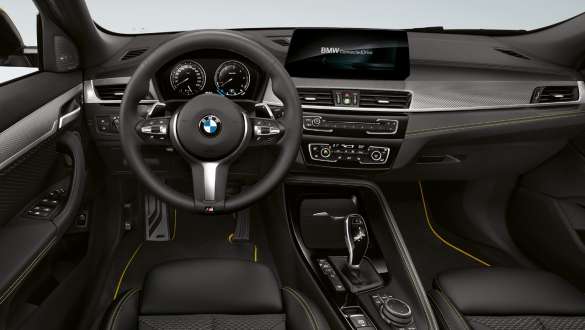 Driver-oriented cockpit.
The typical ergonomic cockpit design found with all BMW X models makes the journey more controlled and, with this, more fun. All instruments and functions are within easy reach and intuitive to operate. A standout detail is the optional M leather steering wheel with multifunction and gearshift paddles – it injects a little bit of racetrack into every trip.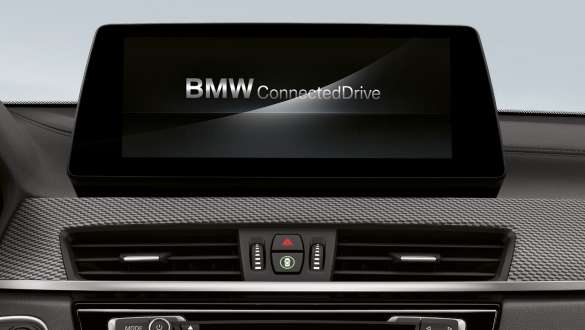 Progressive operating concept.
The intuitive and easy-to-use iDrive Controller, which offers both touch and voice control, takes the driving experience to new heights. Whether for navigation, connectivity or entertainment, the flexible six live tiles with real-time information make more possible in every journey.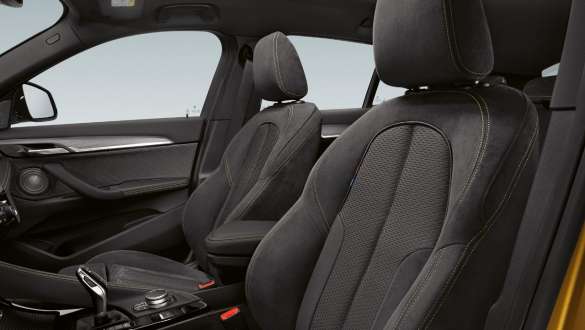 High-quality upholstery.
Enjoy supreme levels of comfort with BMW range of high-quality upholsteries.The Micro Hexagon/Alcantara with yellow contrast stitching is exclusively available for the M Sport package or M Sport X package. As part of these packages, it also appears on the armrest, centre console and instrument panel.
CONNECTING YOUR WORLDS.
Being a rebel sometimes means leading the way. And that's exactly what the BMW X2 does. Features like ConnectedDrive and the BMW Connected+ app offer richer and more immersive driving experiences. Whether it's must-have entertainment or Real Time Traffic Information (RTTI), the BMW X2 is all about connecting your worlds and delivering The Ultimate Driving Machine.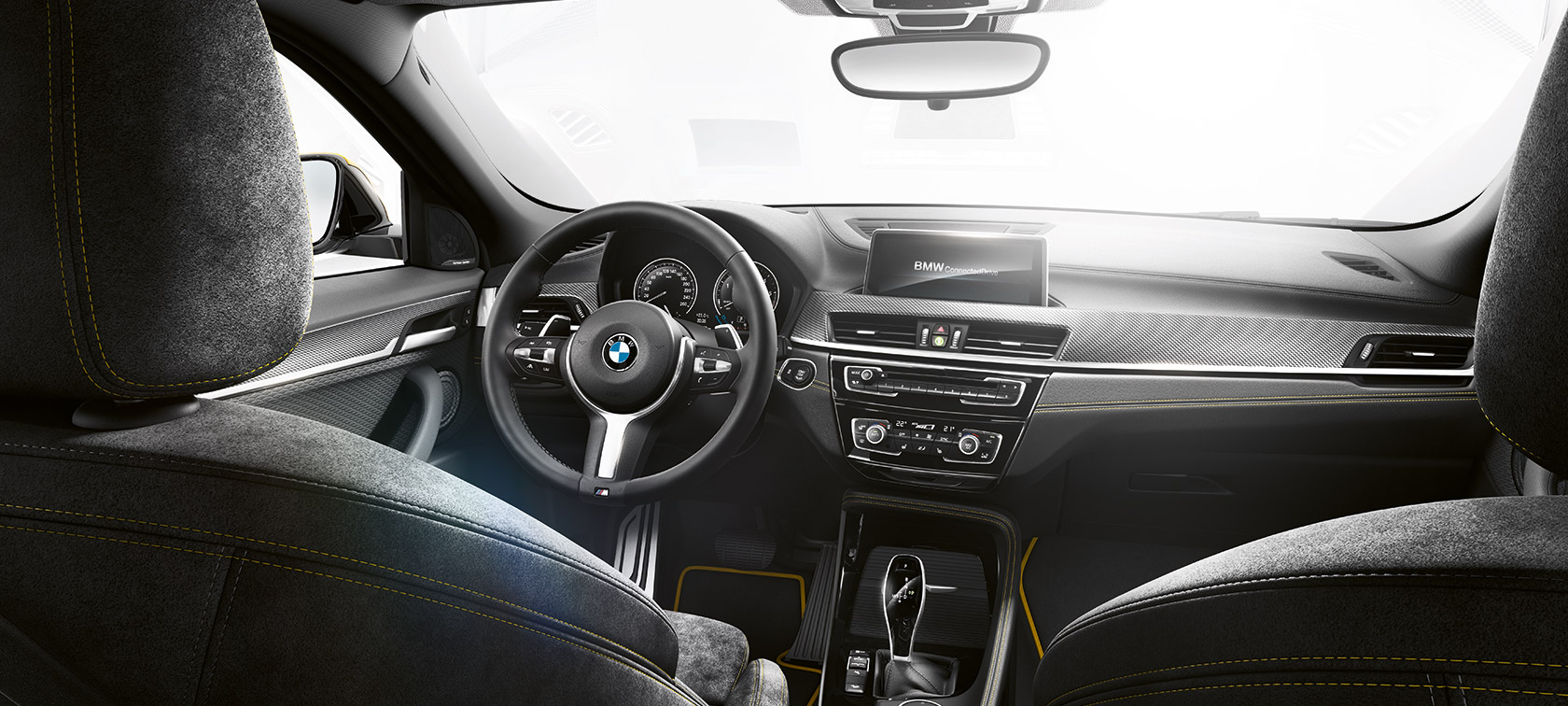 Connectivity
Driver assistance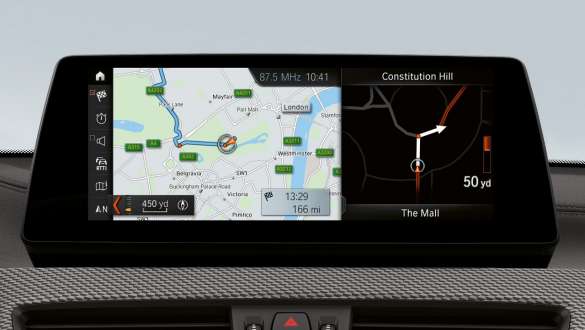 Navigation Plus.
Navigation Plus features a BMW Head-Up Display, an iDrive Controller, a built-in 10.25" touch display and an instrument cluster with high-resolution 5.7" TFT display.
Real Time Traffic Information.
Real Time Traffic Information monitors the current traffic situation virtually in real-time and calculates alternative routes. The local hazard warning system is an additional feature that alerts you to adverse road conditions or accidents.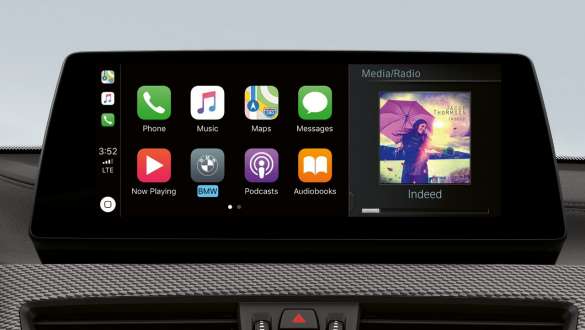 Apple CarPlay® preparation.
Enjoy remote access to telephony as well as apps like iMessage, WhatsApp, TuneIn, Spotify and Apple Music with Apple CarPlay® preparation. You can also use the voice button on the steering wheel to access Siri.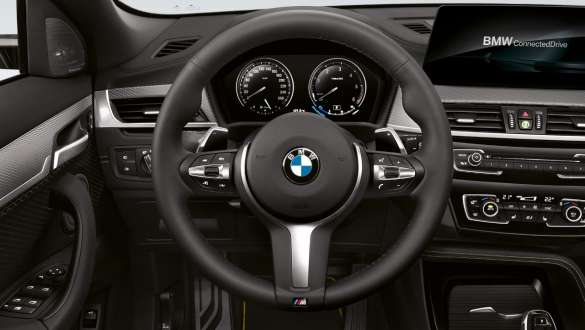 Active cruise control with Stop&Go function.
With 'Approach Control Warning' and braking function, Active cruise control with Stop&Go function maintains speed and distance with vehicles in front, which is super handy in slow-moving traffic.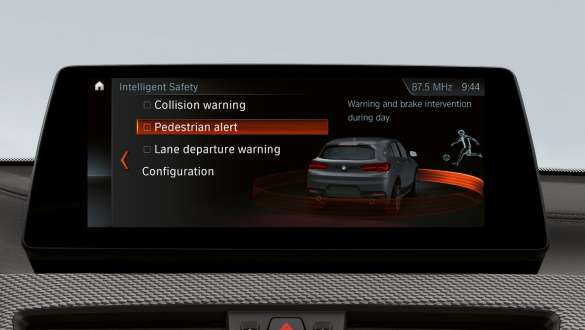 Driving Assistant Plus.
Make journey's easier with Approach control and Person warning with light city braking function, Lane Departure Warning, High-beam assistant, Speed Limit Info, Camera-based cruise control with Stop&Go function as well as Traffic jam assistant.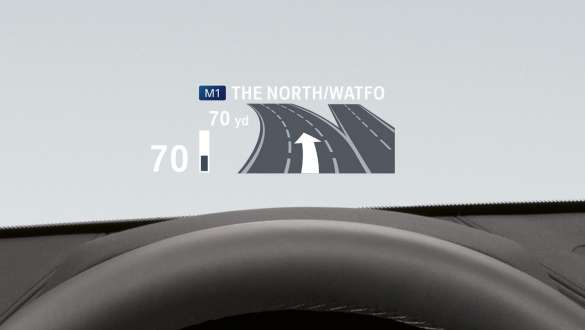 BMW Head-Up Display.
The full-colour BMW Head-Up Display projects information relevant to the journey into the driver's field of vision. This includes the current speed, navigation directions, Speed Limit Info including no-overtaking indicator, along with telephone and entertainment lists.
ELECTRIFYING DRIVING PLEASURE.
The BMW X2 xDrive25e.
With its state-of-the-art plug-in hybrid drive, the BMW X2 xDrive25e meets the highest demands of driving dynamics and efficiency. The combination of the eDrive electric motor and three-cylinder petrol engine provides exhilarating driving performance and driving pleasure typical of the brand. In pure electric mode the vehicle is even free of local emissions on the road.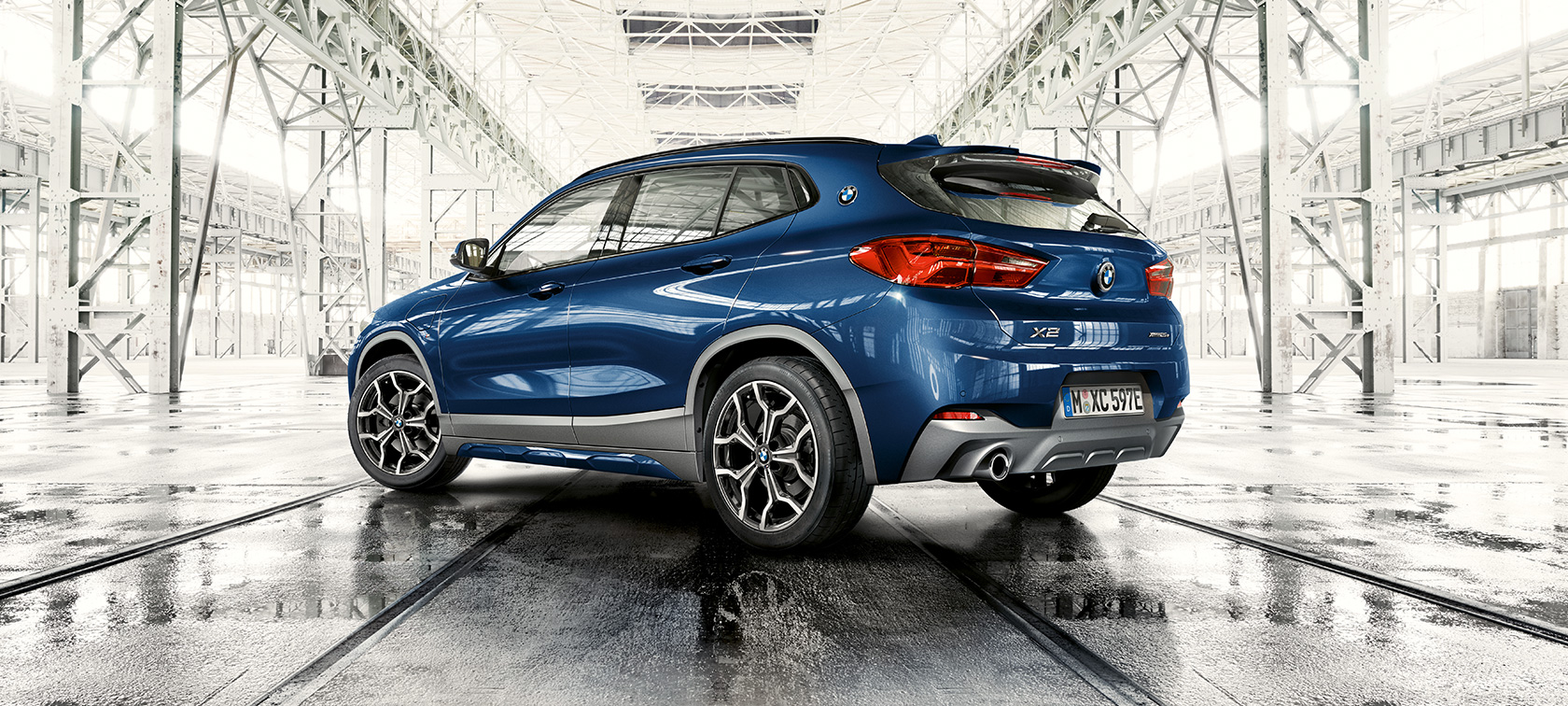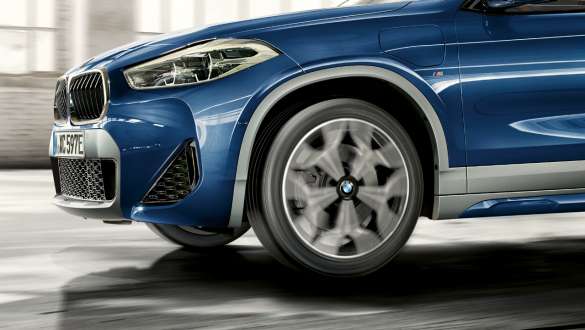 Plug-in hybrid drive.
The innovative plug-in hybrid drive combines an efficient combustion engine with a powerful electric motor. The particularly high system output thus achieved offers you the range comfort of the combustion drive and at the same time the possibility of driving without local emissions.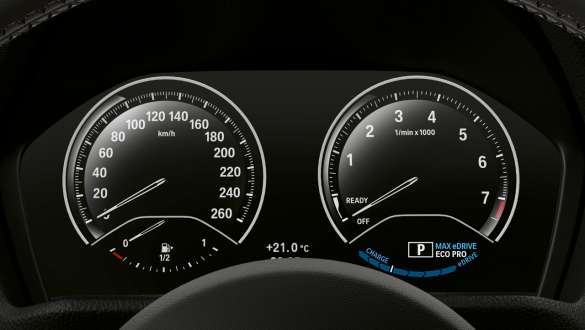 Hybrid-specific instrument cluster.
With the hybrid-specific instrument cluster, you always have all the relevant information about the innovative plug-in hybrid drive at your fingertips. For example, you can read the output display of the electric motor as well as the charge level indicator and the purely electric and combined range.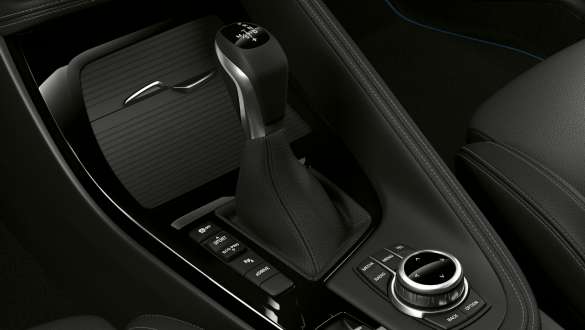 eDRIVE modes.
With the eDrive button, you can choose between the drive modes AUTO eDRIVE, MAX eDRIVE and SAVE BATTERY at any time.This makes it particularly easy to quickly adjust the plug-in hybrid to different driving situations. The start always takes place in AUTO eDRIVE mode, which ensures the optimal interaction between the combustion engine and the electric motor.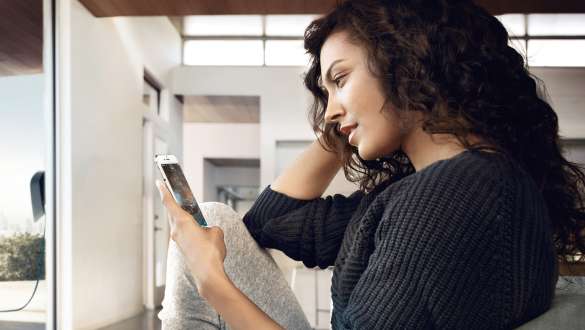 Connected eDrive Services.
Connected eDrive Services forms the basis for using the digital mobility assistant BMW Connected in the vehicle as well as the intelligent BMW ConnectedDrive functions with a wide range of information, entertainment and service features. In this way, selected smartphone apps can be used in the vehicle and the BMW ConnectedDrive Store can be accessed.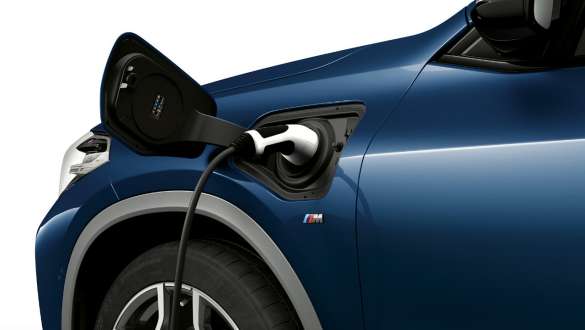 Charging flap incl. charging status.
The vehicle can be conveniently charged at home using the supplied standard charging cable or a BMW Wallbox. Charging the battery completely only takes a few hours. The vehicle's charging port is protected from the elements behind a flap on the front left side panel.
MODELS.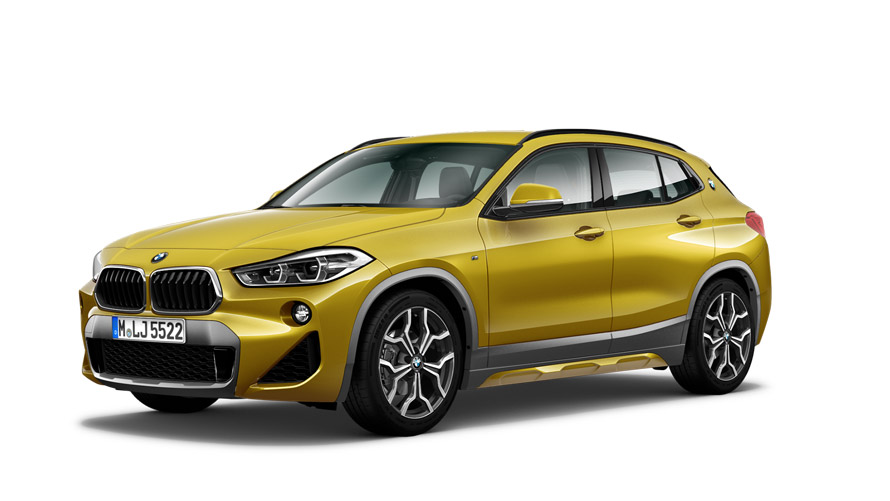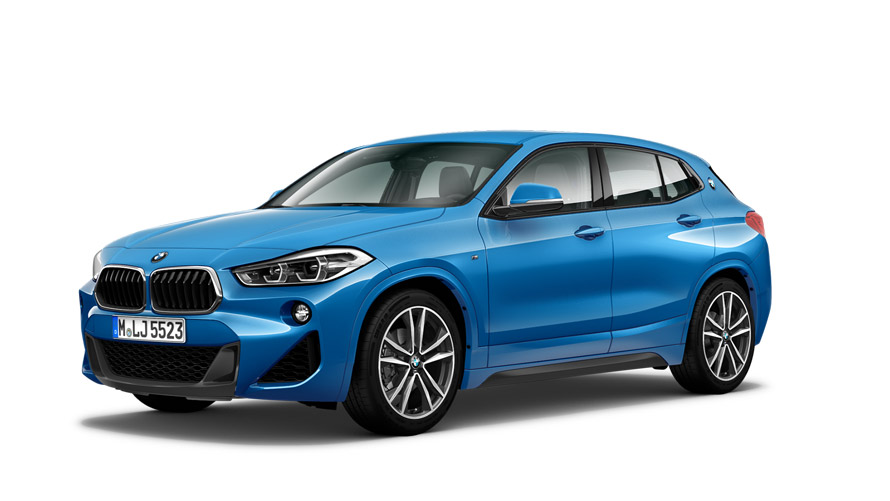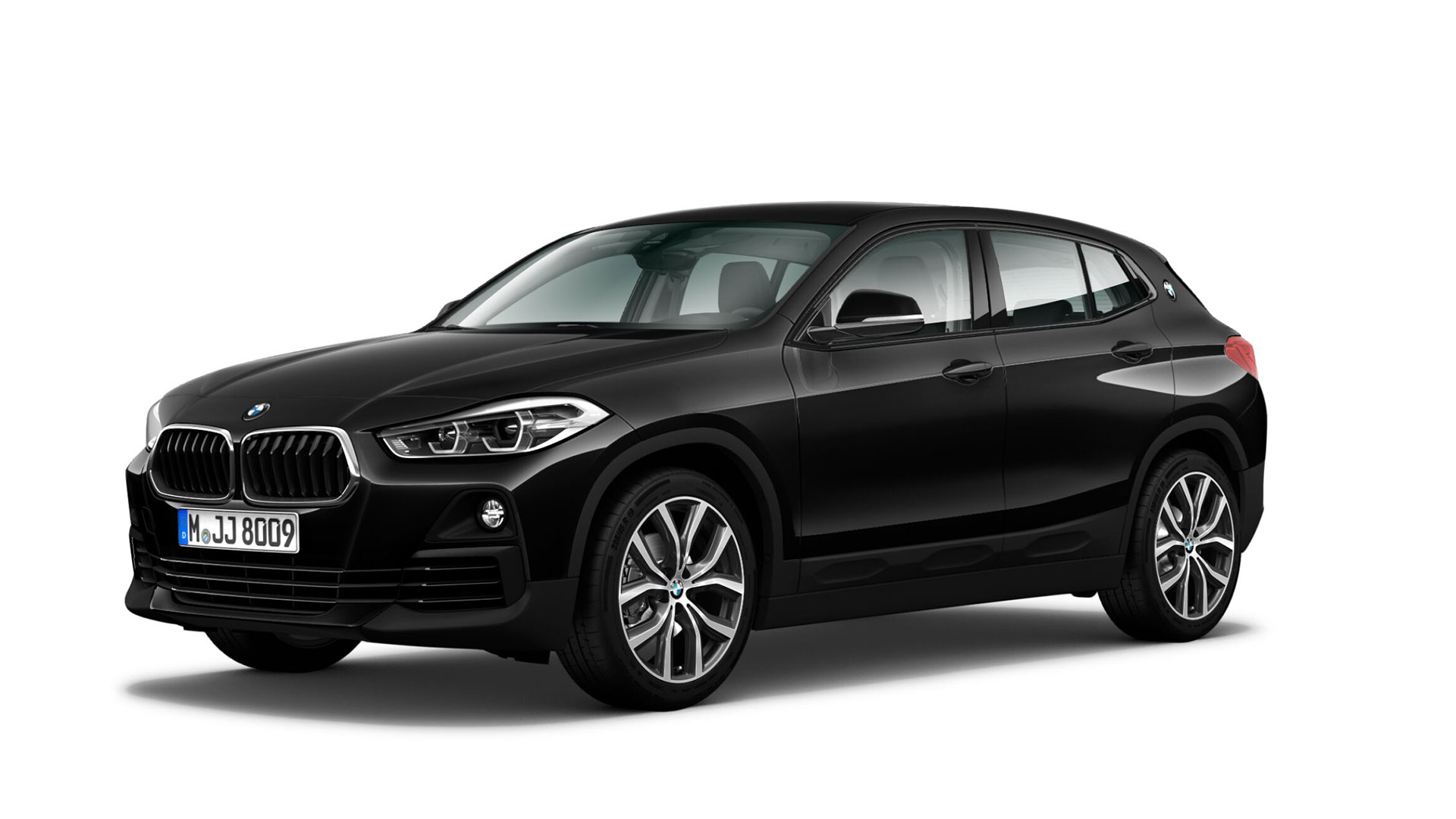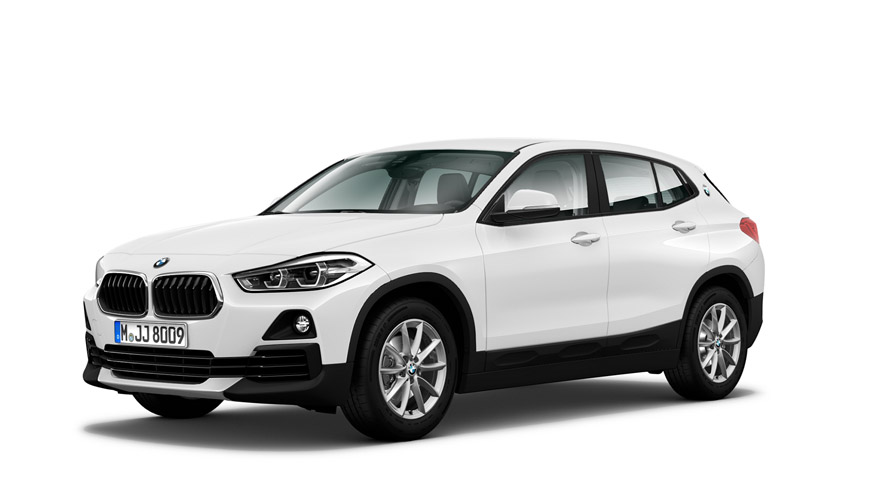 Discover BMW's most powerful 2-litre four-cylinder TwinPower Turbo petrol engine. With 306hp and an increased torque of 450Nm, the BMW X2 M35i powers from 0-100kph in just 4.9 seconds. Other standout details include the 20" 721 M light alloy wheels in Cerium Grey, larger twin tailpipes, M Sport seats, and M Sport leather steering wheel with shift paddles and specifically tuned M Sport suspension system both as standard.
Including of /content/bmw/marketGB/bmw_co_uk/en_GB/publicPools/teaser-pool/medium-teasers/f39/jcr:content/par-2col1/mediumcontentteaser_ failed
​
The values for fuel consumption, CO2 emissions and energy consumption shown have been determined according to the WLTP test. WLTP has been used as the applicable fuel and energy consumption and CO2 emissions figure from 1 January 2021 for vehicle registration tax (VRT). The figures were previously based on the NEDC equivalent. Figures shown are for comparability purposes. Only compare fuel consumption, CO2 and electric range figures with other cars tested to the same technical procedures. These figures may not reflect real life driving results, which will depend upon a number of factors including the starting charge of the battery, accessories fitted (post-registration), variations in weather, driving styles and vehicle load. For plug-in hybrid vehicles these figures were obtained using a combination of battery power and fuel. Plug-in hybrid and battery electric vehicles require mains electricity for charging. More information on the WLTP test procedure can be found here: https://www.bmw.ie/en/topics/fascination-bmw/efficient-dynamics/consumption-emissions.html

A guide on fuel economy and CO2 emissions which contains data for all new passenger car models is available at any point of sale free of charge.