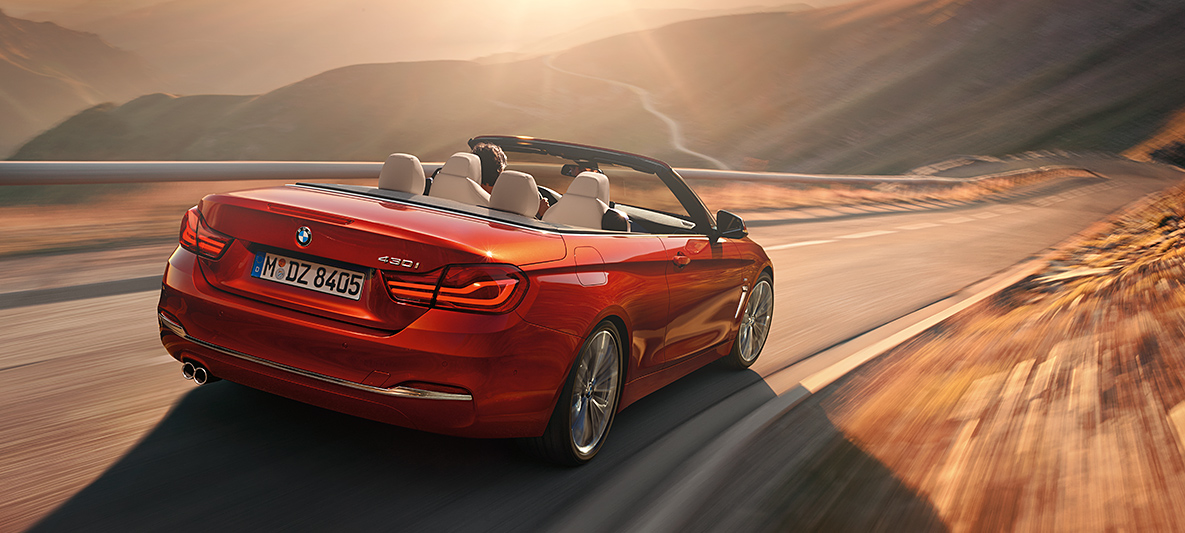 THRILLING AGILITY.
Experience freedom pure with dynamics in a form that only the BMW 4 Series Convertible offers. Efficient engines with especially high thrust, the typical BMW rear-wheel drive, perfect axle load distribution and optional 8-speed Steptronic transmission ensure a uniquely dynamic driving sensation. Perfect roadholding and first-class ride comfort are included as a matter of course.
DRIVING PLEASURE IS A FAMILY AFFAIR.
Discover pure sporting flair, progressive design and the exclusive comfort of the entire BMW 4 Series model family. Experience even more dynamics in the BMW M4 and M3 automobiles with their fascinating motorsport DNA.
Read more