THE HIGHLIGHTS OF BMW REMOTE SOFTWARE UPGRADE 21–07.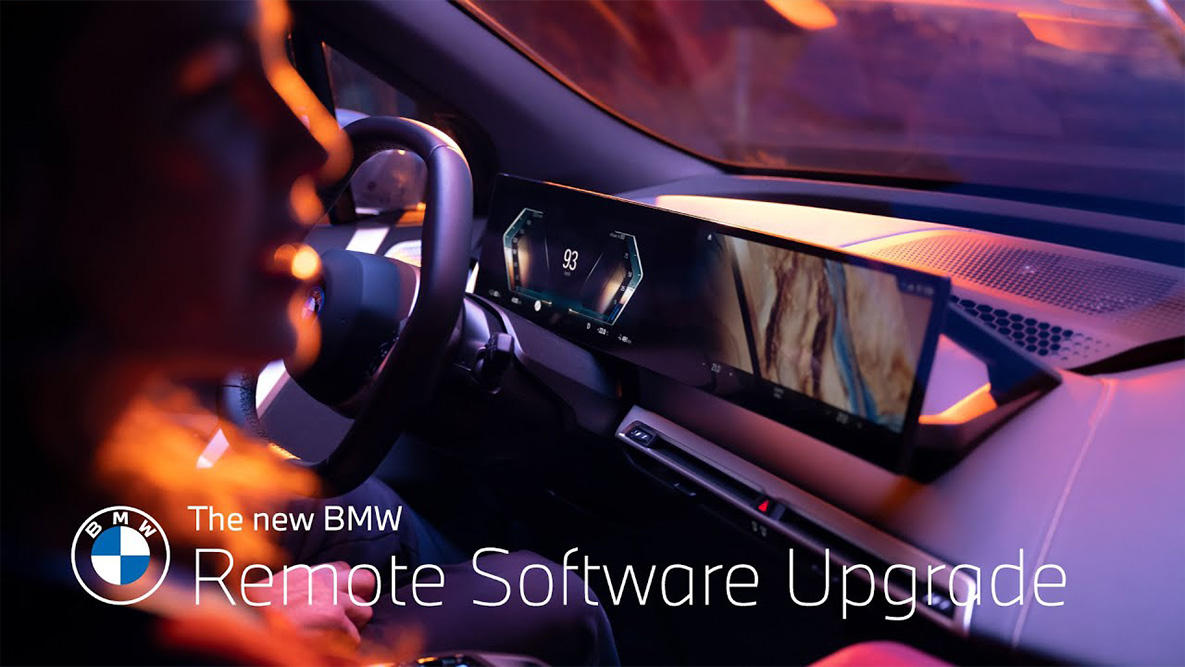 LOOK FORWARD TO THE FOLLOWING IMPROVEMENTS.
This Remote Software Upgrade includes the following enhancements where not already installed on your vehicle.
• M Sound Control: Unique sound experience for your BMW M3 and M4
• M Track Mode
• Lane Departure Warning system: optimisation on narrow roads
• Lane Departure Warning system: optimised for bends
• Connected Music with Spotify: you can now also listen to podcasts
• Improved driver recognition: start with your profile already loaded
• Improved volume control with Android phones
Please be aware if your vehicle has a software level earlier than 03-21 additional features will also be included as part of this software release. Please refer to previous software release notes for full feature information.
Read more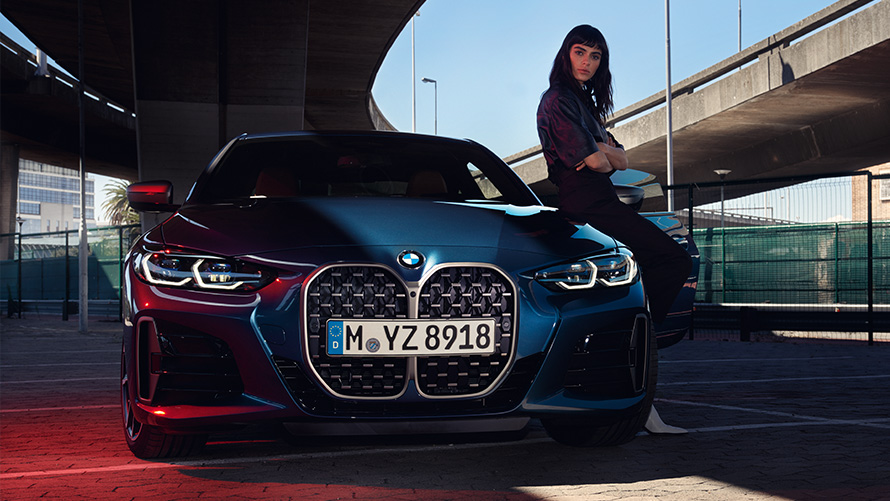 GENERAL INFORMATION:
Validity of the Remote Software Upgrade and Release Notes
Functional updates and improved quality
Information about previous versions
Updates of the Integrated Operating Instructions in the vehicle
Specific notes about this upgrade
Specific notes for hybrid vehicles
Using the My BMW smartphone app to transfer data
FUNCTIONS AND FUNCTIONAL IMPROVEMENTS.
M SOUND CONTROL.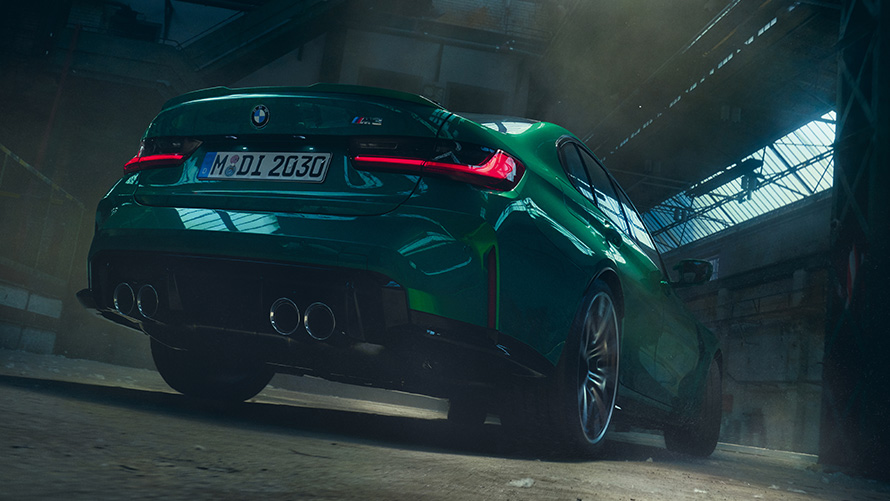 A unique sound experience for your BMW M3 and M4.
It's time to get excited: the engine starting sound has been refined, there is now clearer audible feedback when shifting gears and changing load cycles. Configure the sound characteristics however you like using the "Efficient" / "Sport" / "Sport Plus" engine settings and use the Sound Control button to further refine your settings, thus making the ///M driving experience even more emotional.
Optimisation on narrow roads

Using a sophisticated detection logic, your vehicle knows when it is located on narrow roads without centre lane markings and actively suppresses steering intervention. This prevents you from, for example, accidentally steering into the centre of the road into oncoming traffic.

This system does not replace your own responsibility to correctly assess visibility and traffic conditions. There is still a risk that accidents will occur. Adapt your driving style to traffic conditions. Observe what is going on in traffic and actively intervene in situations that call for it.

Optimisation for bends
CONNECTED MUSIC WITH SPOTIFY.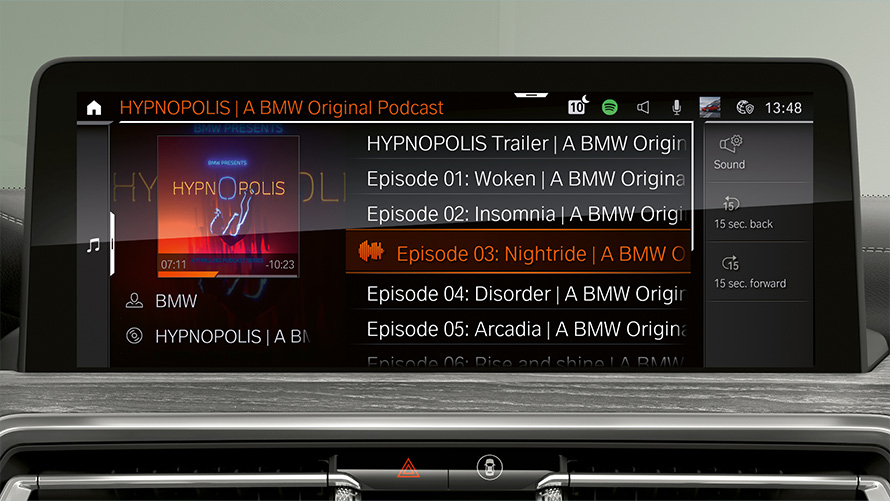 IMPROVED DRIVER RECOGNITION.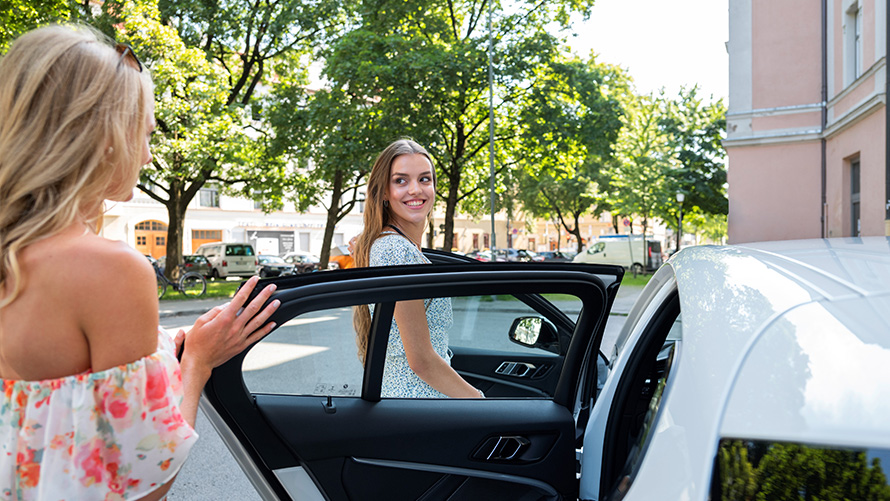 IMPROVED VOLUME CONTROL WITH ANDROID PHONES.
This improvement makes it easier to control the volume in the vehicle when playing an audio stream (e.g. music, podcasts, etc.) using a smartphone connected via Bluetooth® wireless technology.

Read more
GENERAL INFORMATION.
FUNCTION UPDATES AND QUALITY ENHANCEMENTS.
This remote software upgrade updates existing functions to meet the latest state-of-the-art technological standards, and includes quality enhancements.
Read more
Validity of the Remote Software Upgrade and Release Notes

Information about previous versions

Updates of the Integrated Operating Instructions in the vehicle
SPECIAL INFORMATION ABOUT THIS UPGRADE.
IMPORTANT NOTE: Please remove all OBD diagnostic devices (trip recorders, GPS trackers) you use when starting and during the upgrade.
It may take some time to reload ConnectedDrive apps after upgrading.
Only leave and lock your car once the countdown for the upgrade is completed.
Some settings may have been reset following the upgrade (e.g. Connected Music or notification settings) and must be reactivated.
Re-initialisation may cause occasional check control messages to appear on the vehicle display or the My BMW App during or after an upgrade. Please observe check control messages and note whether they are still displayed after the first journey.
IMPORTANT NOTE for iOS users: when downloading the upgrade with your smartphone, please connect via Bluetooth® & WIFI in the vehicle Mobile Devices menu. If the Bluetooth® and/or WIFI button is greyed out, please first activate Apps & Bluetooth® Audio in the settings in the Mobile Devices submenu.
IMPORTANT NOTE for M vehicles: The installation instructions for the Remote Software Upgrade will only display after around 30-60 minutes after having switched off the engine in order to give the engine the necessary time to cool down. The instructions will only display before the engine is started. Therefore, to install, please wait until you see the installation instructions before you start the engine the next time you get in your vehicle
IMPORTANT NOTE for Drive Recorder users: After upgrading, initial settings will be reset and recorded videos could be deleted.
For further information on how to complete the Remote Software Upgrade in your vehicle, please refer to the YouTube BMW How-To videos "How to start a Remote Software Upgrade" and "How to finish a Remote Software Upgrade".
Read more
SPECIFIC NOTES FOR HYBRID VEHICLES.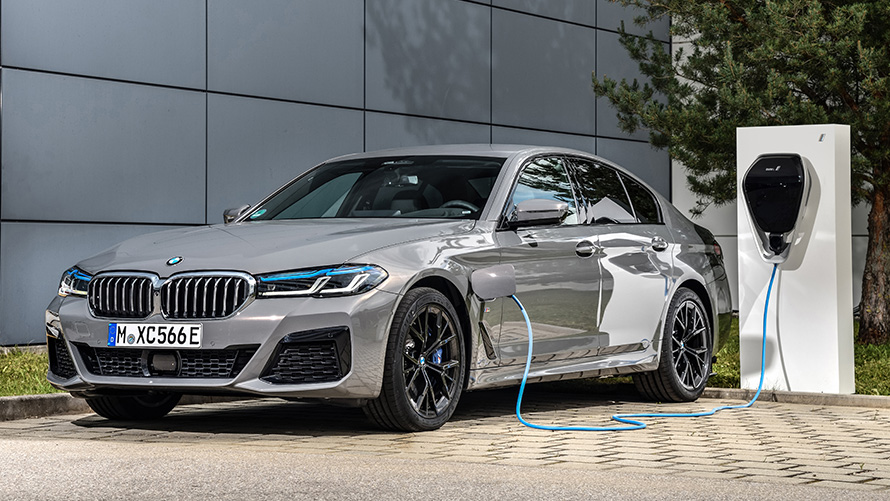 If you carry out the Remote Software Upgrade while charging, the charging process will stop and not continue automatically.
Charging and air-conditioning settings may be reset after the Remote Software Upgrade (e.g. settings for charging at 6A instead of 16A). Please therefore re-enter your preferences in the corresponding menus under Settings after the upgrade finishes.
USE OF THE MY BMW APP FOR DATA TRANSFER.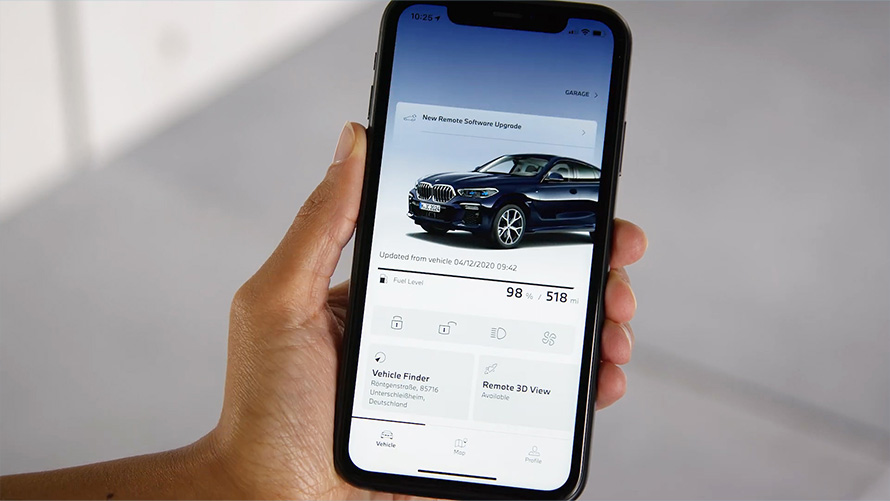 BMW CONNECTED DRIVE: FURTHER INFORMATION & LINKS.
We look forward to receiving your feedback on the BMW ConnectedDrive hotline, to help us continually optimize our remote software upgrade.
Read more