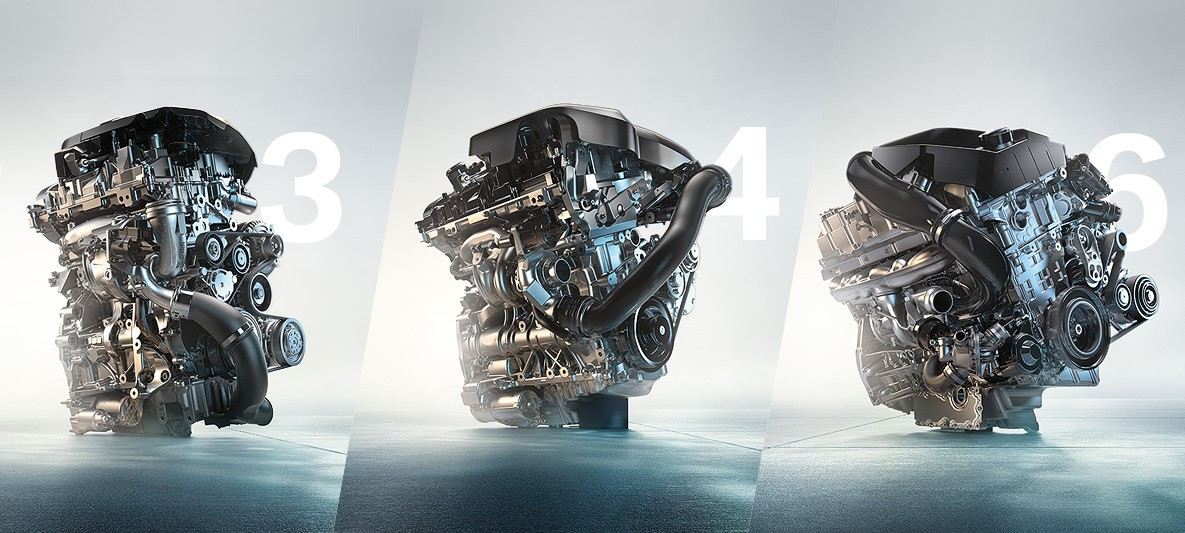 BMW TWINPOWER TURBO PETROL ENGINES.
The innovative 3-cylinder petrol engine with its exceptional smoothness, the 4-cylinder petrol engine and the BMW TwinPower Turbo inline 6-cylinder petrol engine, multiple winner of the "Engine of the Year Award" – they all set new standards. In the latest generation, the BMW EfficientDynamics engine family proves to be more economical, lower on emissions and more powerful than their predecessors.
In order to increase efficiency and dynamics, this innovative package – a milestone in the BMW EfficientDynamics strategy – combines the latest injection technology and Valvetronic fully variable valve control including double-VANOS with innovative turbocharger technology. The result is an especially efficient drive system that impressively illustrates the engine expertise of BMW.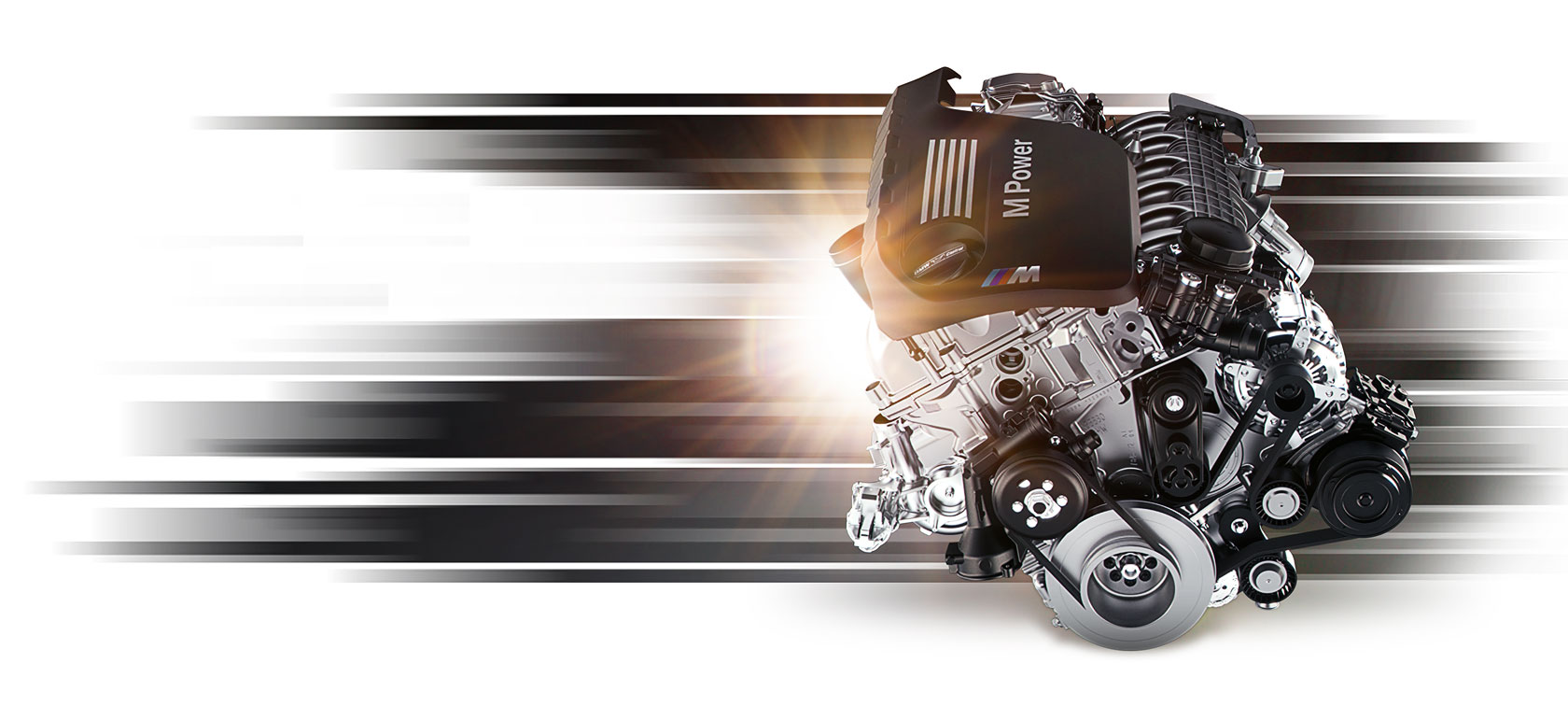 TWO DISCIPLINES. ONE CHAMPION.
BMW M4 Coupé:
Fuel consumption (combined) in l/100 km: 8.8 [8.3]
CO2 emissions (combined) in g/km: 204 [194]
Read more
TWO DISCIPLINES. ONE CHAMPION.
Even better performance, even lower consumption: the M TwinPower Turbo inline 6-cylinder petrol engine.

​
FUEL CONSUMPTION AND CO2 EMISSIONS.
Fuel consumption and CO2 emissions for the BMW i8 Coupé (3):

Combined fuel consumption in l/100 km: 1.8
Combined CO2 emissions in g/km: 42
Combined electricity consumption in kWh/100 km: 14.0

Figures outside brackets refer to the basic model with transmission as per the basic equipment; figures in brackets to the model with optionally available transmission (see special equipment).

The values of fuel consumptions, CO2 emissions and energy consumptions shown were determined according to the European Regulation (EC) 715/2007 in the version applicable at the time of type approval. The figures refer to a vehicle with basic configuration in Germany and the range shown considers optional equipment and the different size of wheels and tires available on the selected model.

(1) The values are applicable until 15.04.2018. Please check availability with your BMW dealer.

The values of the vehicles labeled with (3), are already based on the new WLTP regulation and are translated back into NEDC-equivalent values in order to ensure the comparison between the vehicles. [With respect to these vehicles, for vehicle related taxes or other duties based (at least inter alia) on CO2-emissions the CO2 values may differ to the values stated here.]

The CO2 efficiency specifications are determined according to Directive 1999/94/EC and the European Regulation in its current version applicable. The values shown are based on the fuel consumption, CO2 values and energy consumptions according to the NEDC cycle for the classification.

Further information about the official fuel consumption and the official specific CO2 emissions for new passenger automobiles cars can be found in the 'New Passenger Vehicle Fuel Consumption and CO2 Emission Guidelines', which are available free of charge at all sales outlets and from The Society of the Irish Motor Industry, 5 Upper Pembroke Street, Dublin 2.