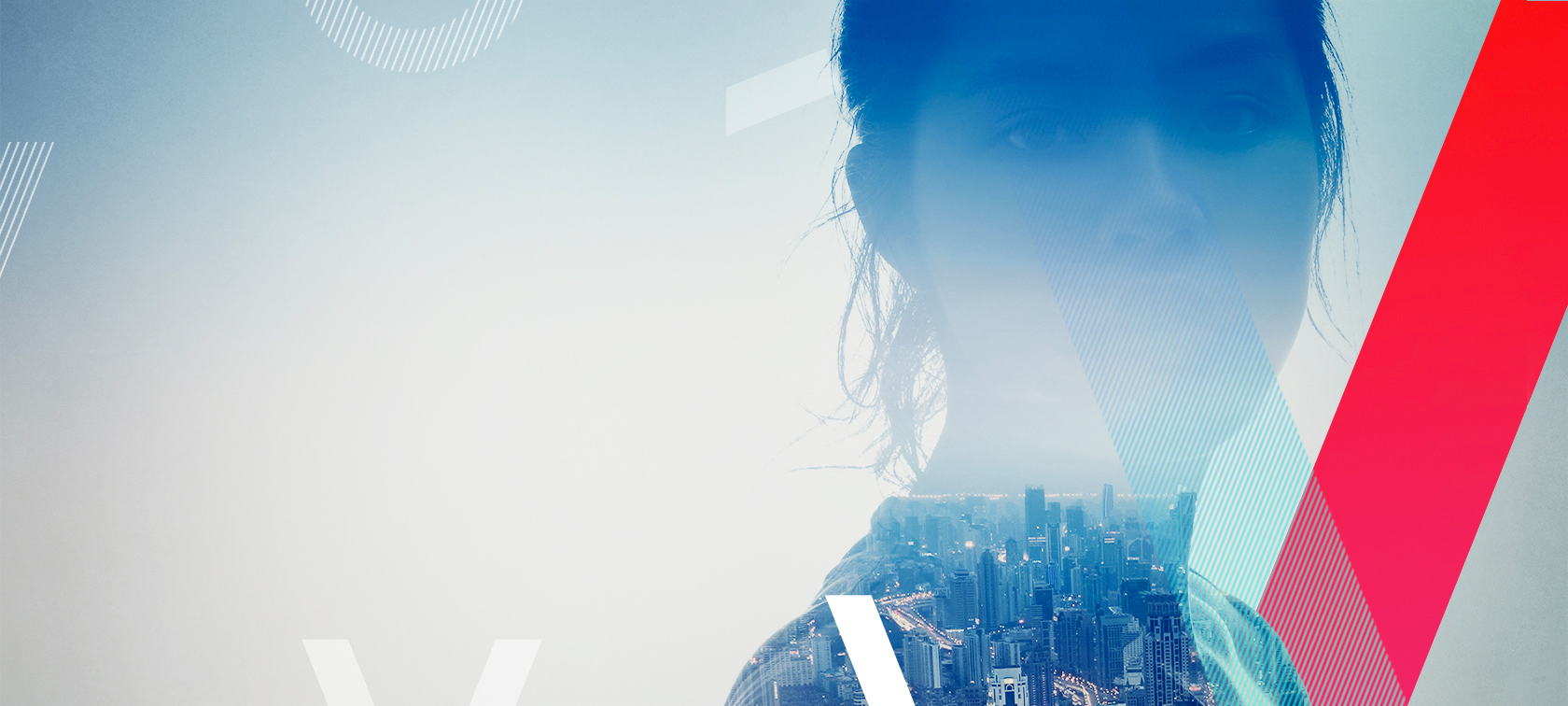 ELECTRIFYING PARTNERSHIPS.
ELECTRIFYING PARTNERSHIPS.
BMW i brand cooperations.
BMW i is a pioneer of ground-breaking, visionary technologies. It therefore comes as no surprise that it's quick to seek out like-minded innovators. Whether it's fascinating projects with partners from the fields of art, culture, design and architecture or cooperation projects with other premium brands offering products that are the perfect complement to BMW i vehicles – BMW i always thinks beyond the automobile.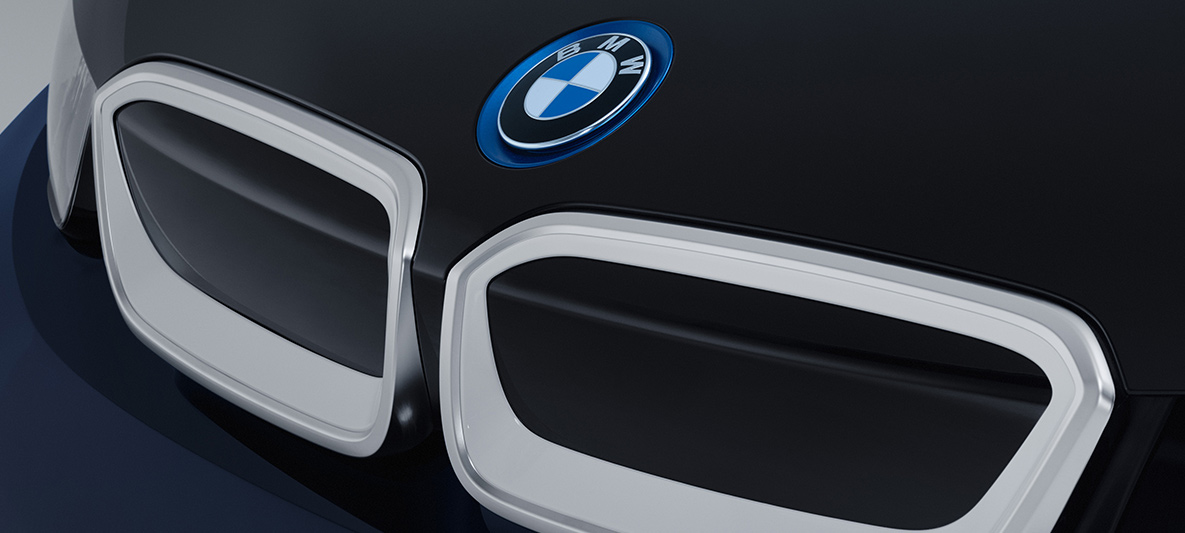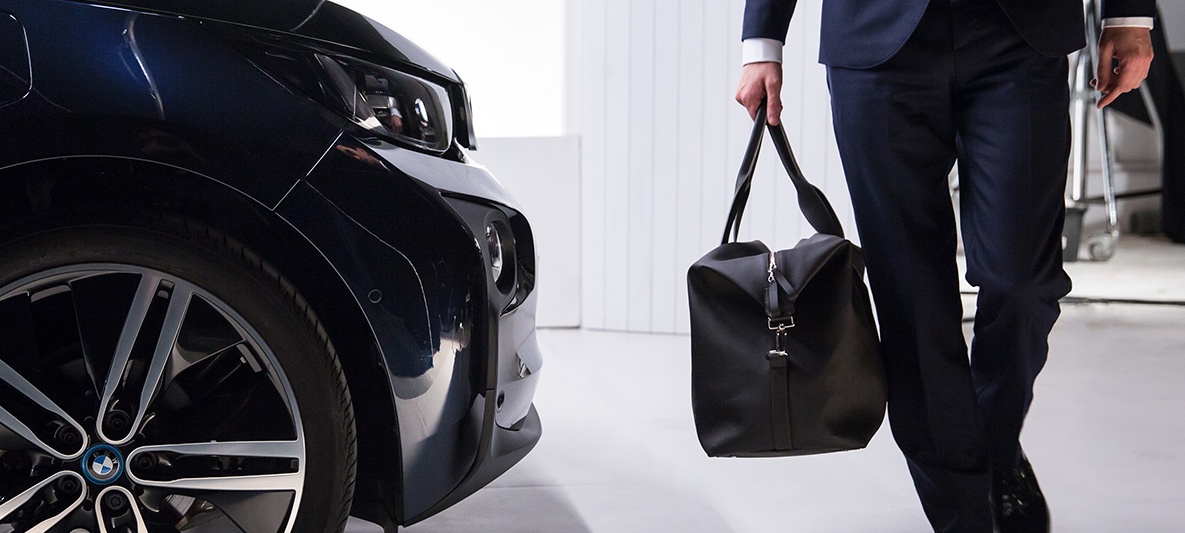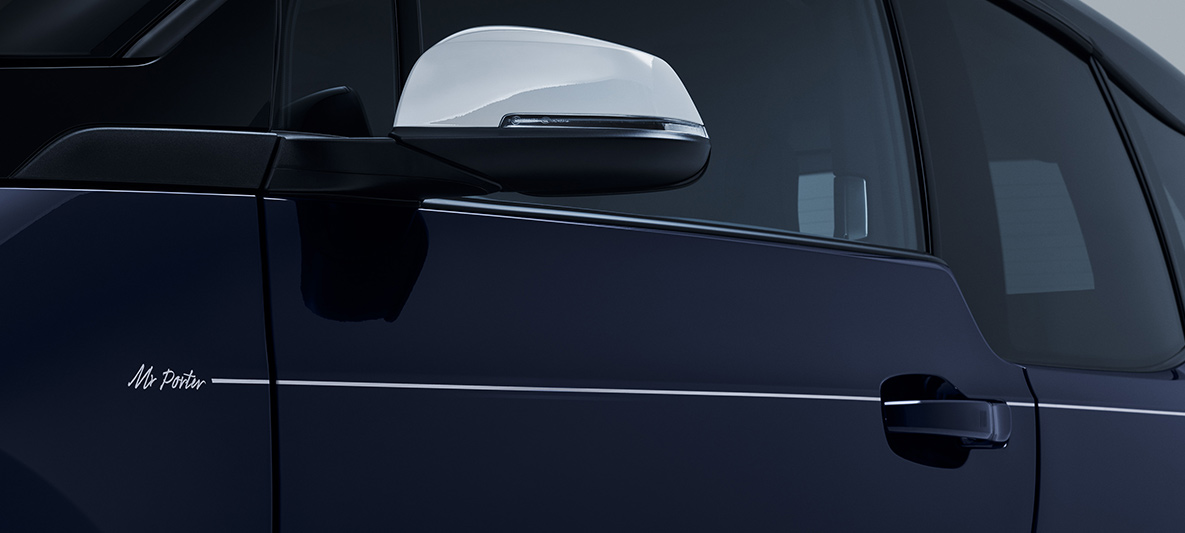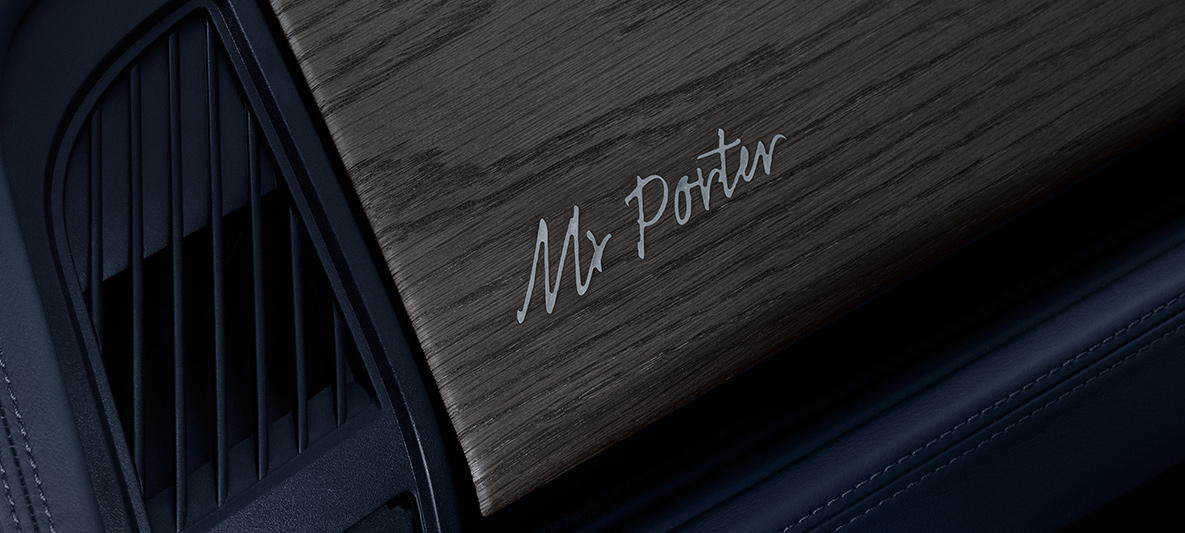 MR PORTER.
What happens when BMW i partners with mrporter.com, the prizewinning online platform for the style-driven male? A limited edition, one-of-a-kind BMW i3 featuring the unique MR PORTER design. This head-turning BMW i3 is the perfect companion for fashion-oriented men who value a dash of extravagance.
In creating this premium edition in collaboration with the Mr Porter design team, the characteristic features of the BMW i have been enhanced with numerous exceptional highlights. The vehicle's exclusive tuxedo blue exterior is offset with white accents on the side mirrors, door sills and kidney grilles. An additional feature are the hand-painted white accent lines with Mr Porter lettering. The style flows on into the interior: a white inner ring on the steering wheel, white stitching in the floor mats and dark oak trim with individual Mr Porter engraving round off the high-quality design concept.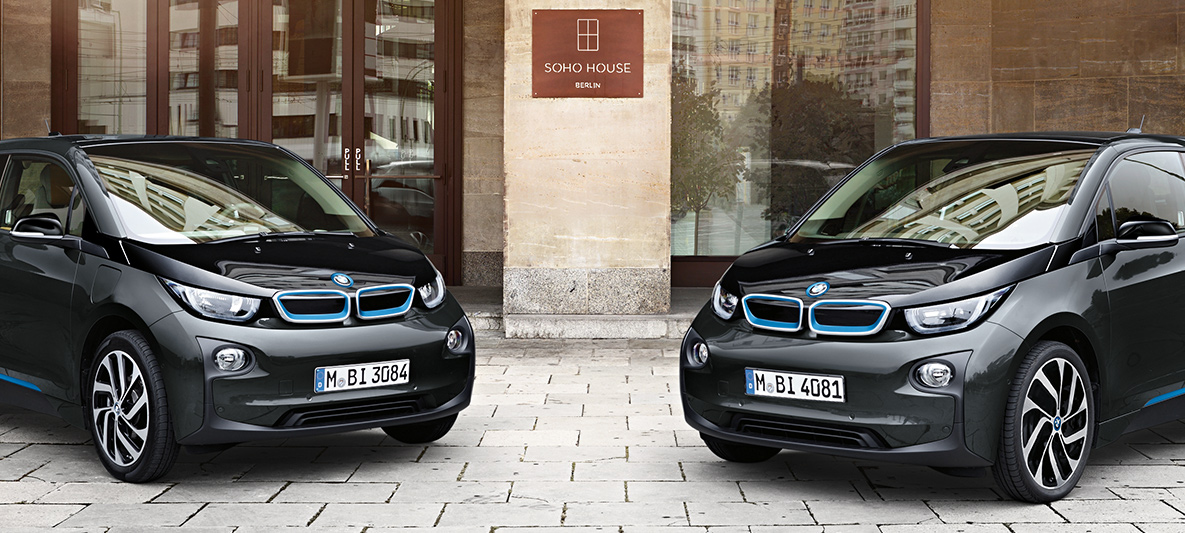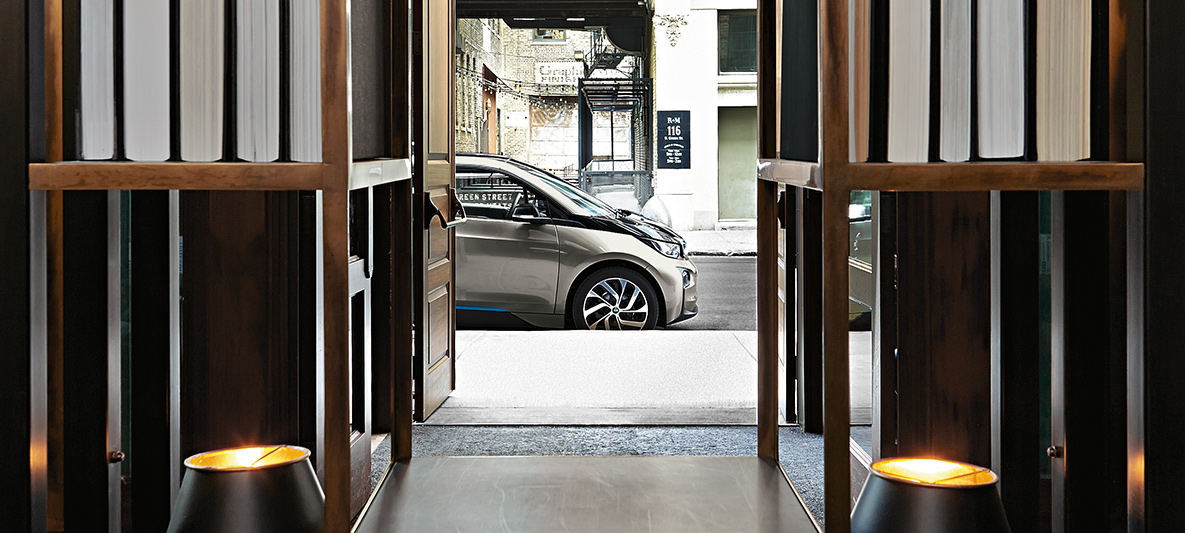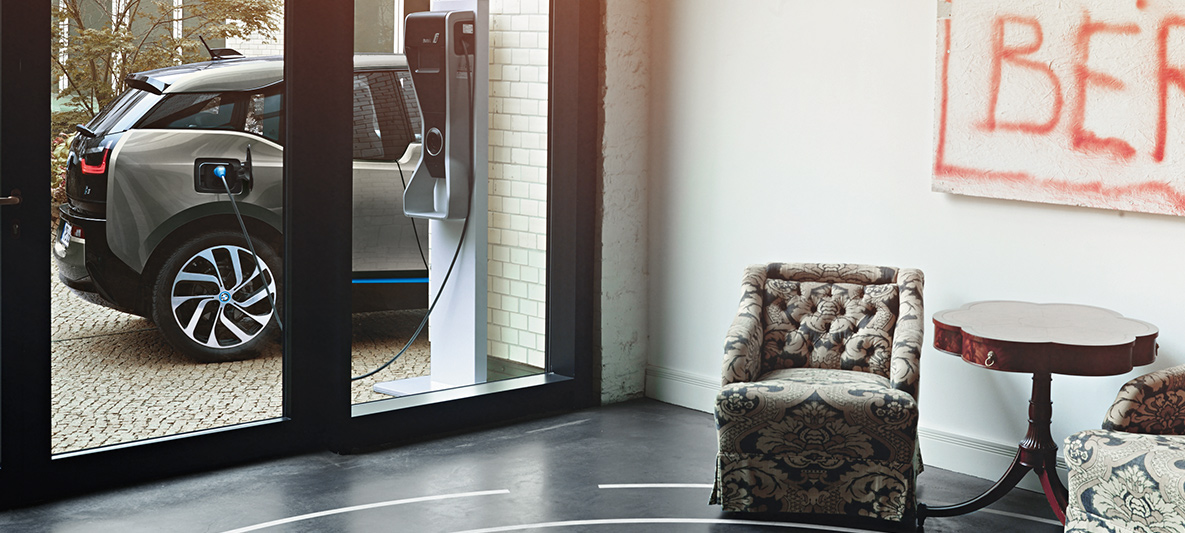 SOHO HOUSE.
Since October 2014, BMW i and Soho House Group (SHG) have been co-creating experiences focusing on contemporary art, innovation and design. As Soho House Group's global automotive partner, BMW i will provide BMW i3 vehicles for driving experiences for members and guests at many of its sites and cultural events. Soho House and BMW i will also collaborate on an international arts programme throughout Soho House locations in Europe and the US.
The Soho House story began in 1995 in Greek Street, London. Two decades further down the line, the portfolio now contains numerous clubs, hotels, restaurants and spas across the UK, continental Europe, the US and Canada.

United Kingdom

London is of course the leading metropolis in England. And, unsurprisingly, also boasts the highest concentration of Soho House venues. Just round the corner from the Soho House in Greek Street is the Dean Street Townhouse, a 39-bedroom hotel, with Shoreditch House slightly further east. Go west for Little House, Mayfair's best kept restaurant, bar and lounge, as well as Electric House in Notting Hill and High Road House, a quiet outpost in Chiswick. All venues offer outstanding food and drink as well as a wealth of sporting and relaxation opportunities.

Country-lovers are also catered for, of course. Just a two-hour drive from the capital is Babington House, set in 18 acres of rural Somerset and home to 32 individually designed bedrooms, a 24-hour restaurant and the flagship Cowshed Spa.

Continental Europe

The first location in continental Europe was Berlin, where, in the vibrant Mitte district, Soho House Berlin opened its doors in May 2010. Occupying eight floors, the House has an expansive club floor, rooftop pool and bar, fully equipped gym, screening room and Cowshed Spa with Hammam.

The European tour is continuing in southern climes, too: Soho Houses will be opening in Istanbul (February 2015) and Barcelona (early 2016).

North America

The year 2003 saw the beginning of the North American presence − in a period warehouse building in the Meatpacking District. Soho House New York covers six floors, offering 30 spacious bedrooms, a restaurant, bar, 44-seat cinema and rooftop pool as well as a Cowshed Spa.

The next address was none other than Sunset Boulevard, where Soho House West Hollywood opened in an iconic office building in spring 2010. This was followed a few months later by Soho Beach House in Miami, which offers South American glamour, two pools and its own beach club.

Two years later, just across the "green border", saw the opening of Soho House Toronto, which launched with an array of events to celebrate the Toronto International Film Festival.

In August 2014 – true to the motto "Save the biggest till last" −, SHG opened its largest property to date: Soho House Chicago, in a 10,000 square metre former belt factory.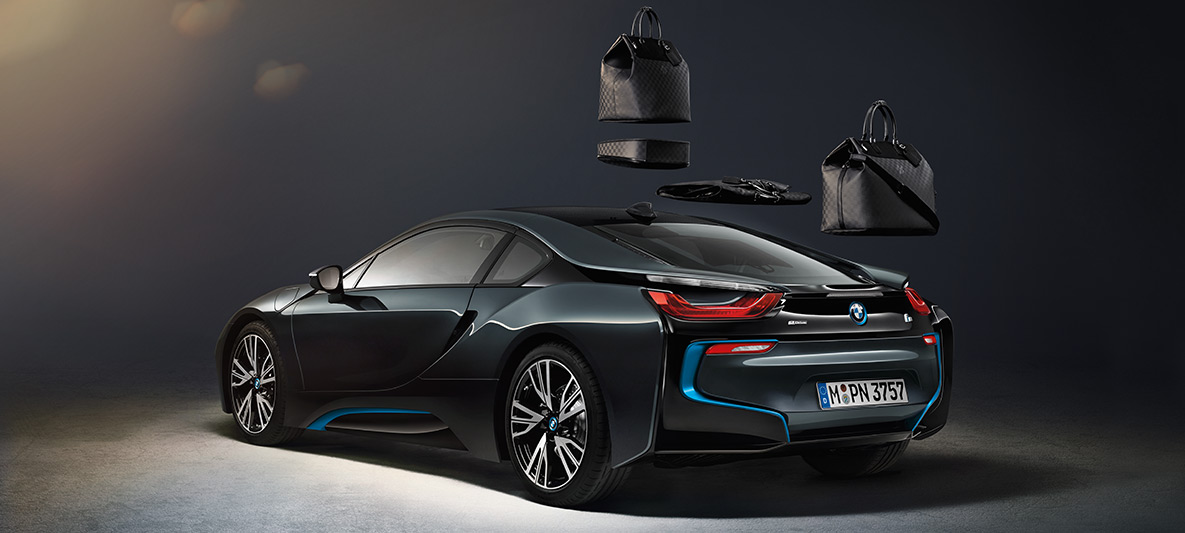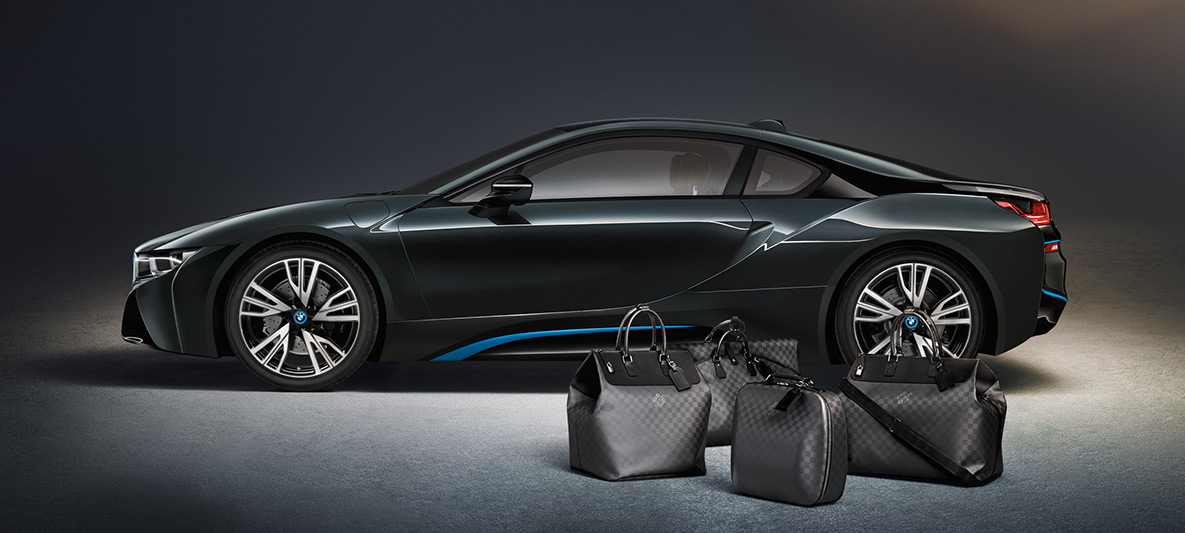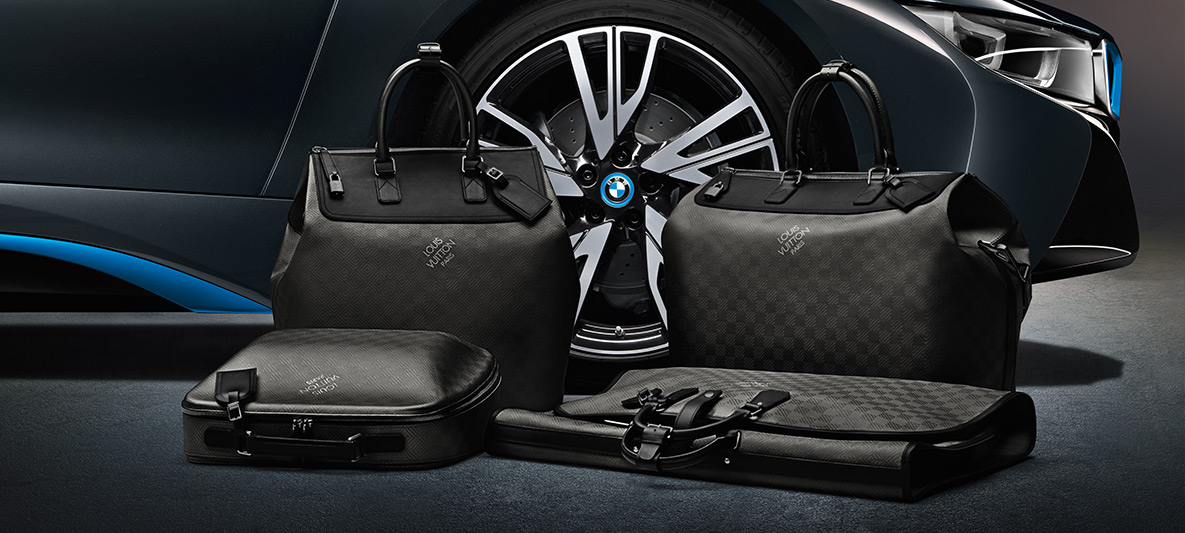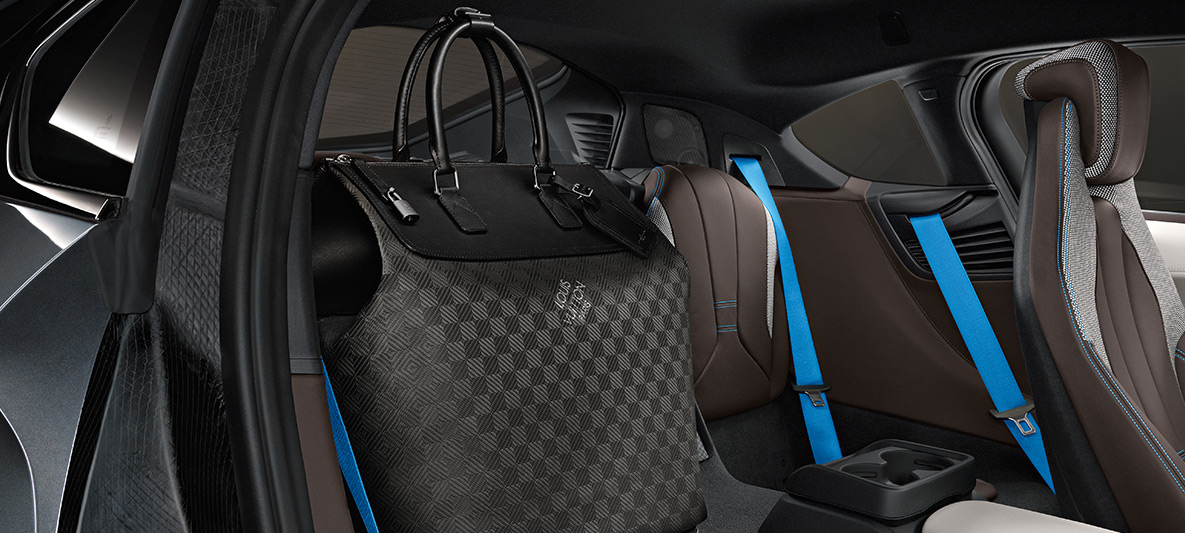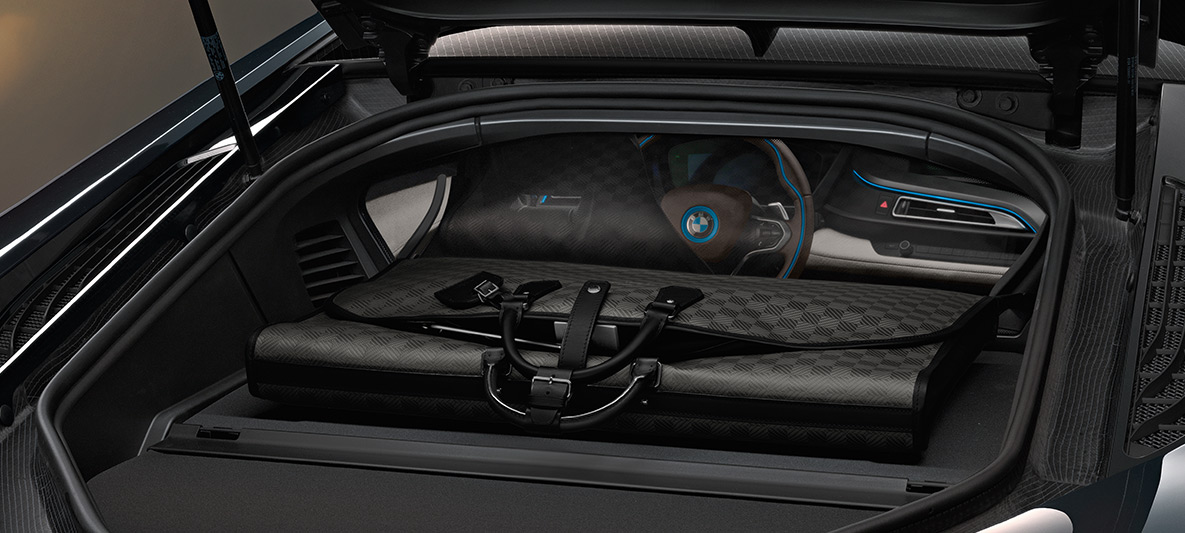 Louis Vuitton.
Exceptional items of luggage for an exceptional automobile. Louis Vuitton has designed a novel luggage series for the BMW i8, which is produced entirely from carbon fibres to match the passenger compartment. The cloth made of the extremely lightweight, yet robust high-tech material is characterised by its tremendous resistance to impact, tearing and abrasion. Like the BMW i8, the luggage series impresses with its unique design – elegant, masculine and unmistakeable.
The luggage set has been created to ensure optimum use of space. The large travel bag, which you can carry in your hand or on your shoulder, fits exactly into the boot of the BMW i8. There is space for the garment bag on the rear shelf. The sturdy hard-shell business case, which is ideal for a laptop, nestles perfectly into the rear seats. And the small travel bag can fit on top of the business case. All items in the luggage set have leather handles and name tags as well as the famous Louis Vuitton padlock.

Fuel consumption and CO2 emissions.
Power consumption and CO2 emissions for the BMW i3 (94 Ah):
Fuel consumption in l/100 km (combined): 0
CO2 emissions in g/km (combined): 0
Power consumption in kWh/100 km: 12.6* / 13.1**

Power consumption and CO2 emissions for the BMW i3 (94 Ah) with Range Extender:
CO2 emissions in g/km (combined): 12* / 13**
Power consumption in kWh/100 km (combined): 11.3* / 11.9**
Fuel consumption in l/100 km (combined): 0.6

Power consumption and CO2 emissions for the BMW i8 with Plug-In Hybrid BMW eDrive:
CO2 emissions in g/km (combined): 49
Power consumption in kWh/100 km (combined): 11.9
Fuel consumption in l/100 km (combined): 2.1

* Wheels cluster 1: 19'' wheels
** Wheels cluster 2: 20" wheels; winter tyres

The figures for fuel consumption, CO2 emissions and power consumption depend on the wheel and tyre sizes selected.

The driving range depends on a variety of factors, especially: personal driving behaviour, selected route, weather conditions, usage of heating/cooling and preconditioning.

Further information about the official fuel consumption and the official specific CO2 emissions for new passenger automobiles cars can be found in the 'New Passenger Vehicle Fuel Consumption and CO2 Emission Guidelines', which are available free of charge at all sales outlets and from The Society of the Irish Motor Industry, 5 Upper Pembroke Street, Dublin 2.