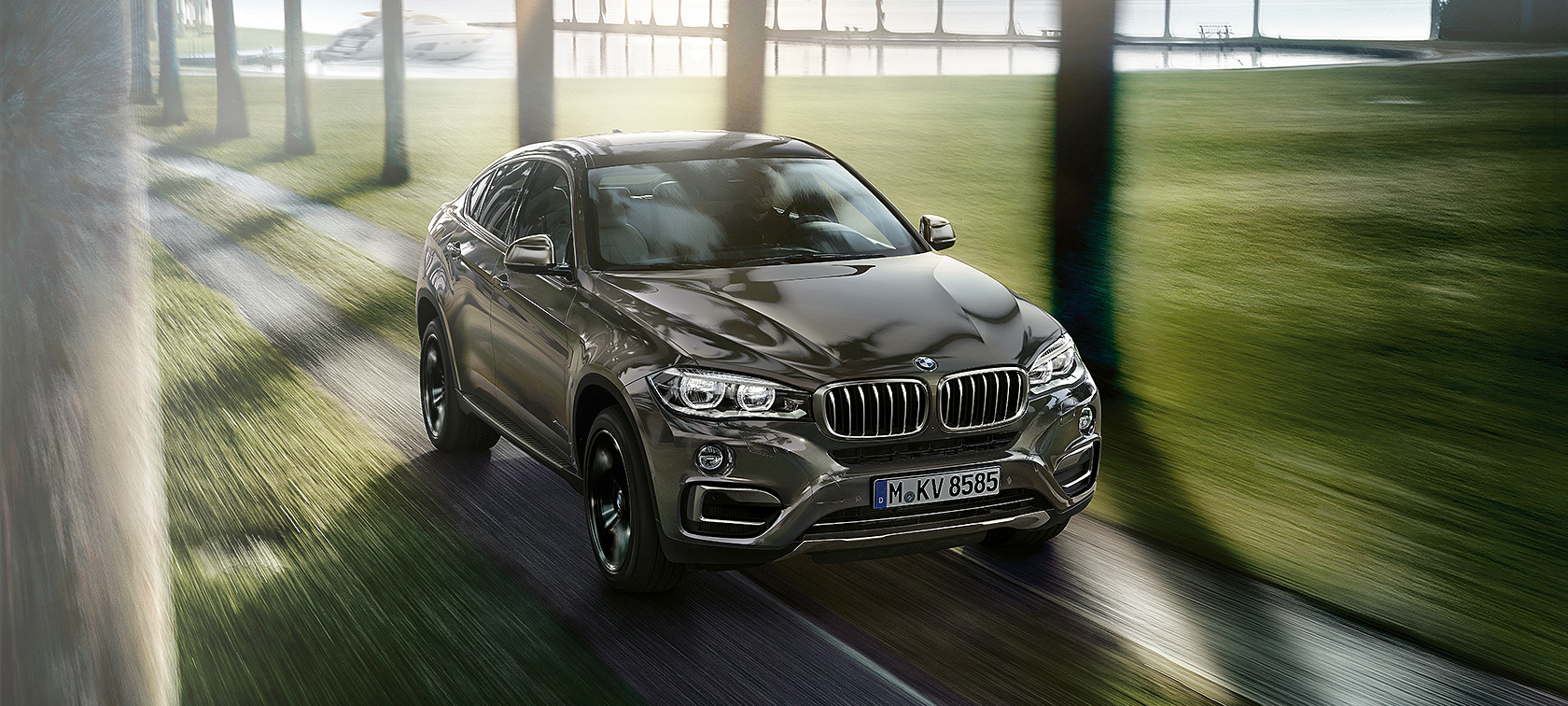 MORE JET. LESS SET.
The BMW X6.
A REAL ATTENTION-GRABBER.
Broad. Muscular. Dynamic. The BMW X6 combines the solid stance of an X model with the sportiness of a coupé. The commanding front contains striking air inlets that provide an indication of the power lurking behind them. The coupé-like silhouette and all-encompassing interior contours ensure that vehicle occupants feel comfortable at all times. Light and dark interior surfaces create intense contrasts and the premium-quality materials and standard-feature leather trims send out a clear message: Perfection is of the essence.
Read more

Fuel consumption and CO2 emissions.