IMPRESSIVE POWER.
The new-generation BMW TwinPower Turbo inline 6-cylinder diesel engine offers impressive power delivery combined with exemplary consumption figures, as a result of highly innovative technologies such as a turbocharger with variable turbine geometry common rail direct injection. The engine delivers 190 kW (258 hp) and an impressive maximum torque of 000 Nm.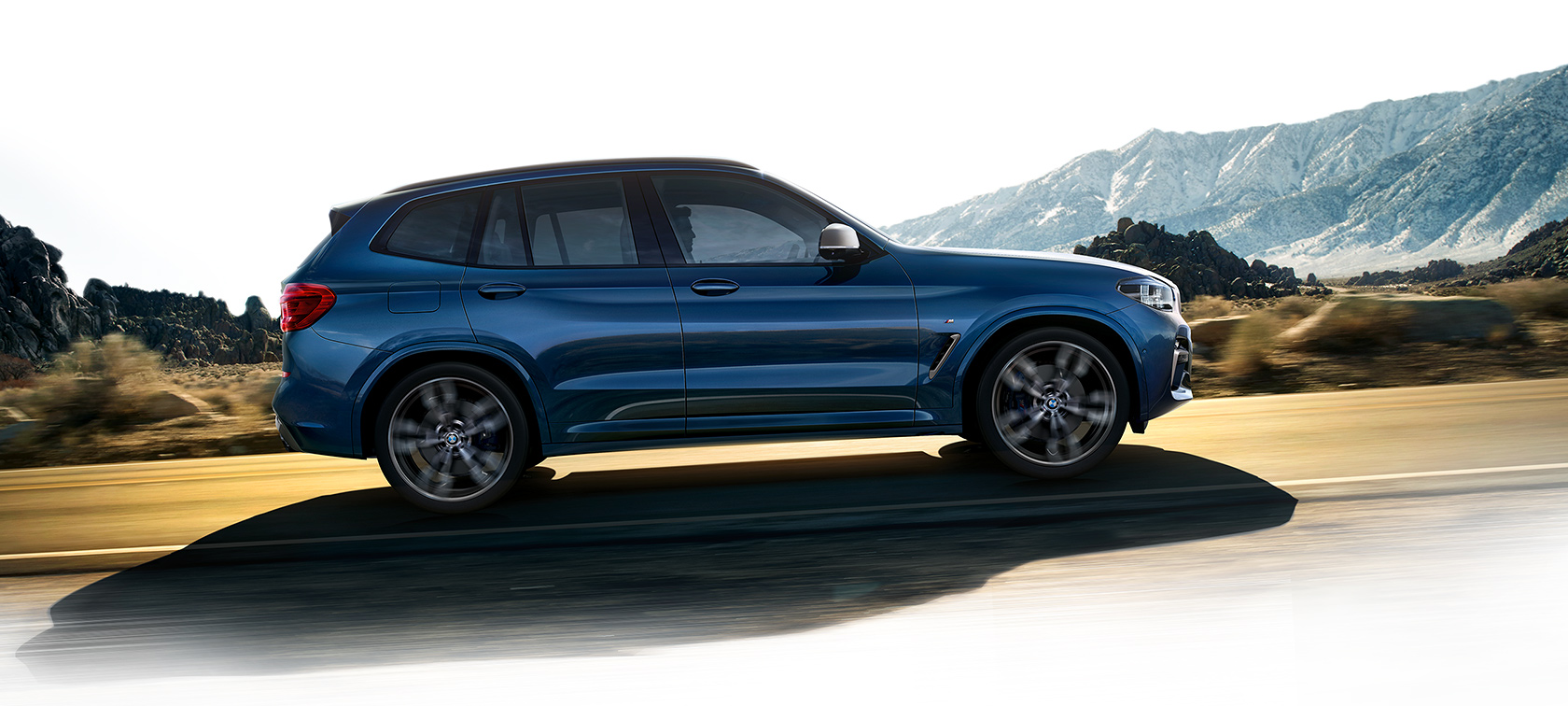 LOW RESISTANCE. FOR FASTER PROGRESS.
LOW RESISTANCE. FOR FASTER PROGRESS.
Thanks to its intelligent lightweight construction, the BMW X3 has clearly lost weight and, with its precisely intertuned aerodynamic measures, achieves an optimised drag coefficient. Both features have a positive impact on the extremely agile dynamics, the efficiency and fuel consumption. Particularly worthy of mention is the rear design with defined trailing edges, the aerodynamically optimised exterior mirrors and the Air Curtain in the front apron. The air vent control of the Active Air Stream kidney grille is unique – if demand for cooling air is low, one air vent remains closed automatically, thus providing a further enhancement in aerodynamics.

Fuel consumption and CO2 emissions.
Further information about the official fuel consumption and the official specific CO2 emissions for new passenger automobiles cars can be found in the 'New Passenger Vehicle Fuel Consumption and CO2 Emission Guidelines', which are available free of charge at all sales outlets and from The Society of the Irish Motor Industry, 5 Upper Pembroke Street, Dublin 2.