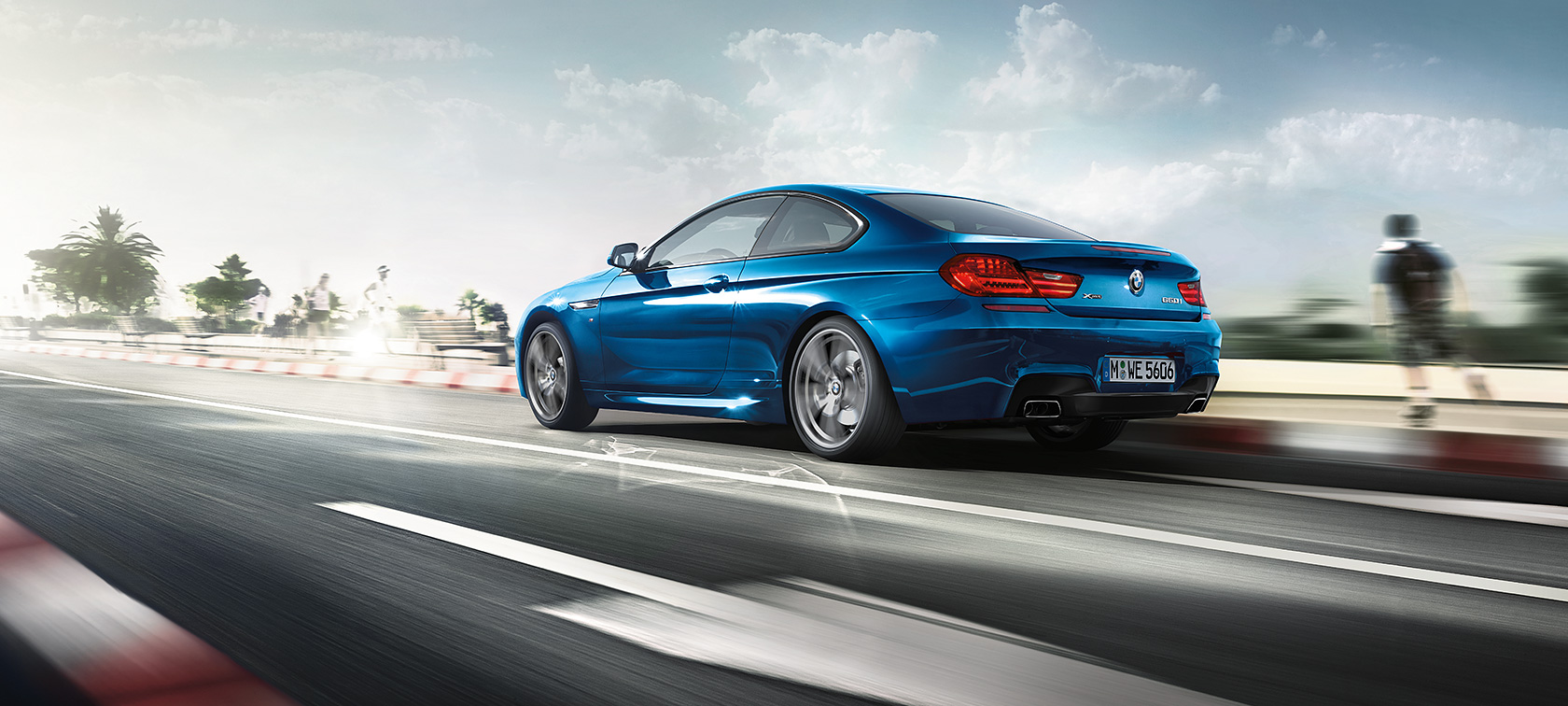 KEEP HEAD AND HEART HAPPY.
KEEP HEAD AND HEART HAPPY.
The dynamics and efficiency of the new BMW 6 Series Coupé.
From the moment you hear the BMW 6 Series Coupé's sports exhaust system in action, it's clear what you're dealing with: high torque engines, an expertly crafted chassis and transmission technologies all tailored to create the perfect sporting driving experience. Launch Control enables maximum acceleration and a maximum pulse rate. In everyday use, you can rest assured that, thanks to sophisticated BMW EfficientDynamics technologies, no driving manoeuvre consumes any more fuel than is absolutely necessary.