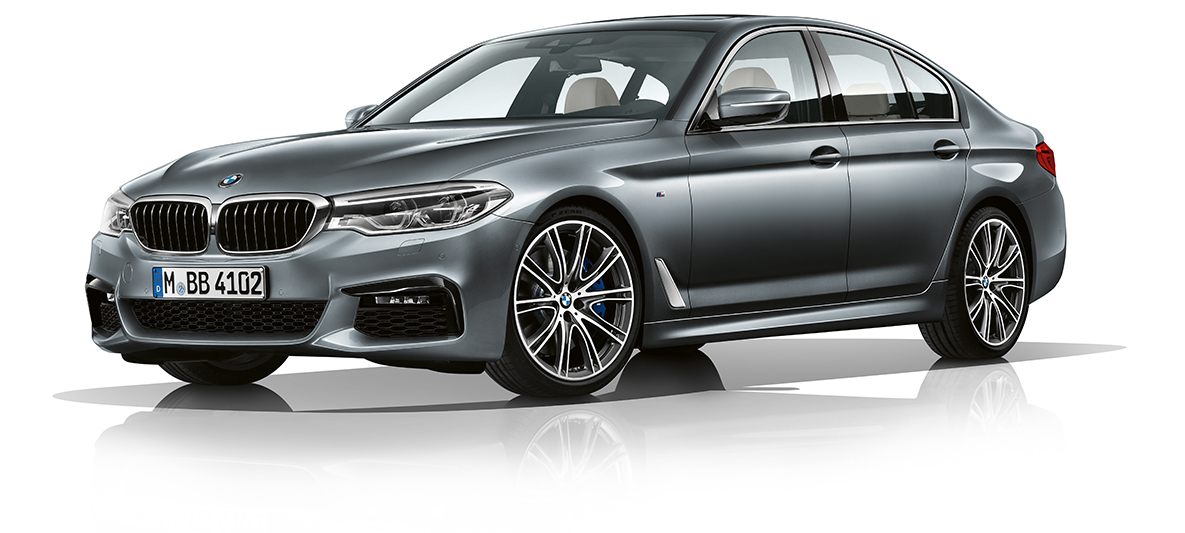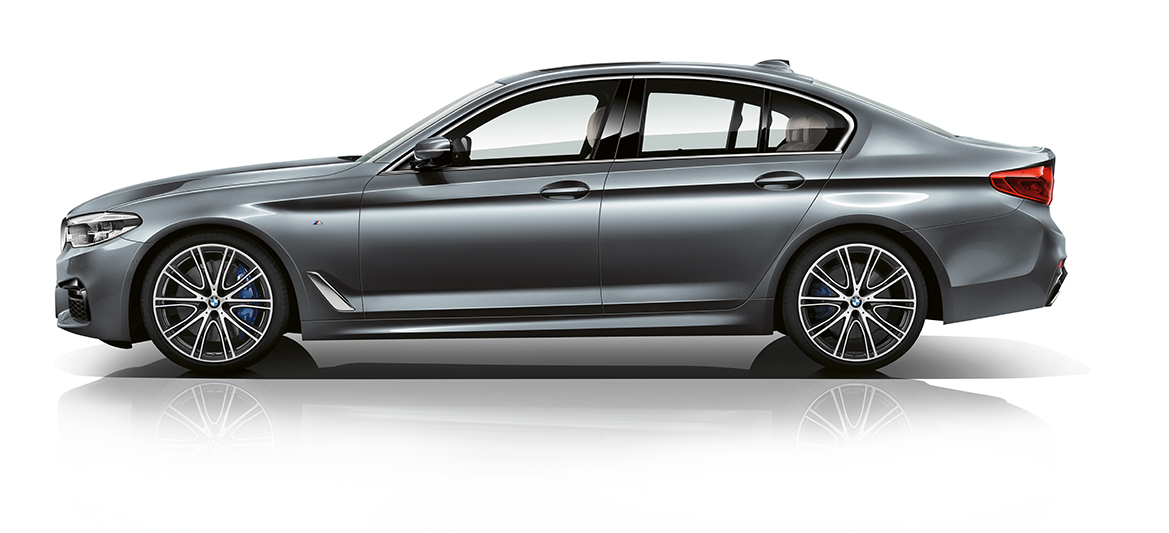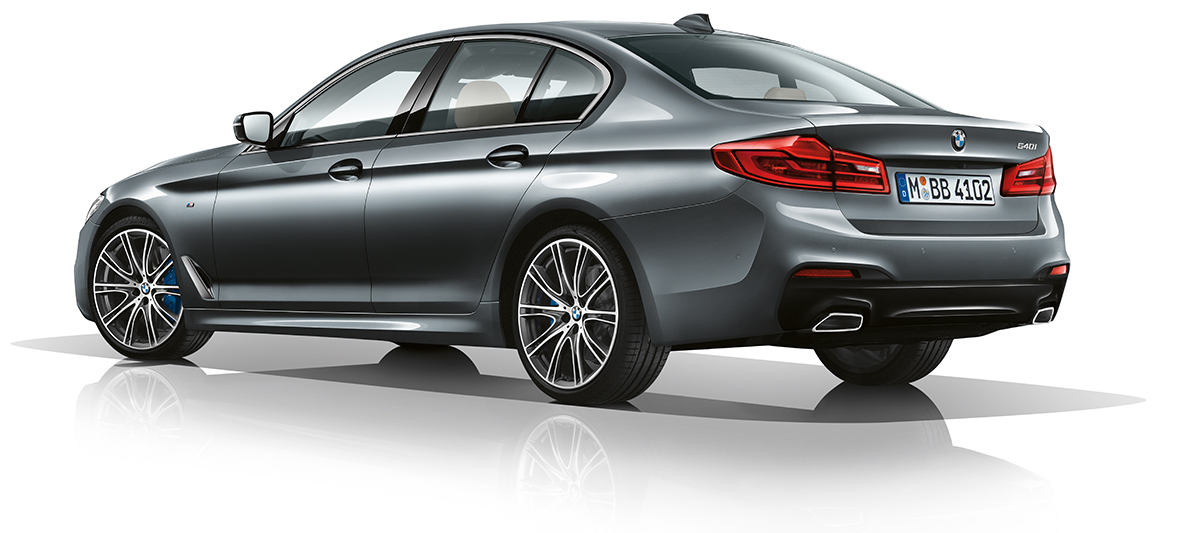 EXTERIOR.
Even when standing still, the BMW 5 Series creates a powerful impression. In the seventh generation of the sportiest business saloon, kidney grille and headlights are directly linked for the first time ever. The low roof line sloping to the rear lends the muscular body an elegant coupé-like silhouette. And the broad rear emphasises the high performance capacity of the BMW 5 Series.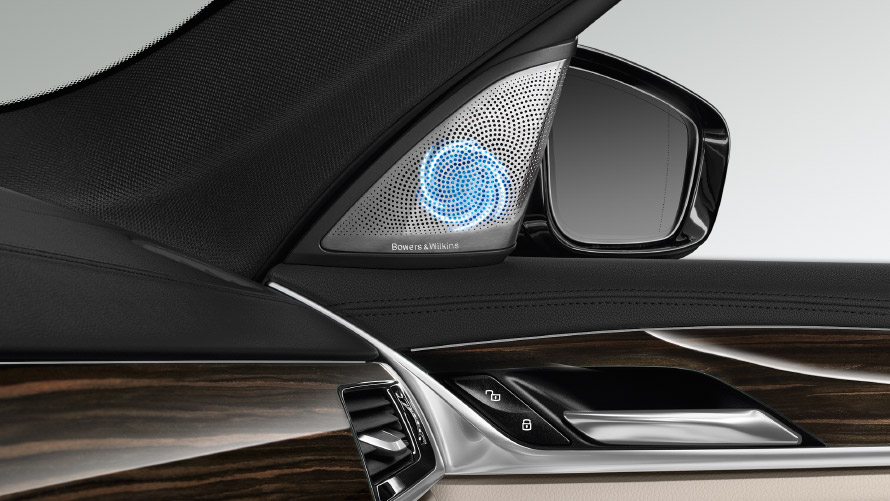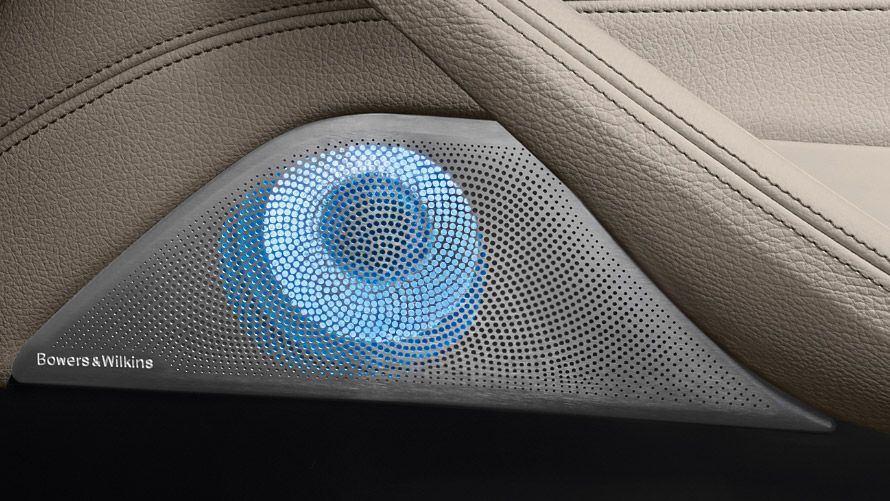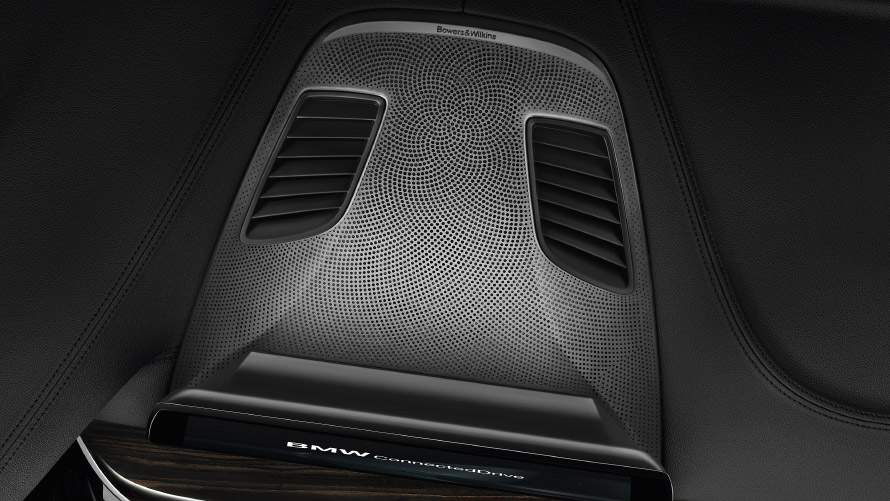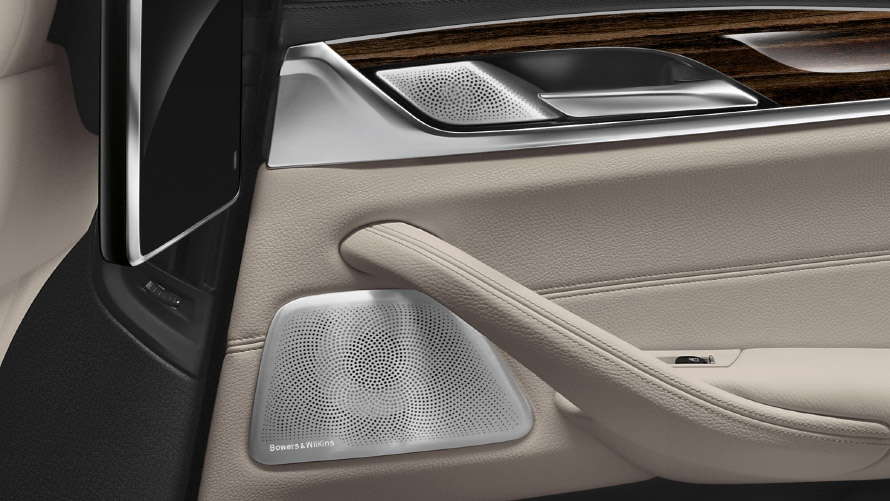 BOWERS & WILKINS DIAMOND SURROUND SOUND SYSTEM.
The Bowers & Wilkins Diamond surround sound system with two diamond tweeters features outstanding studio-quality sound for every seat in the car. 16 carefully positioned speakers ensure a mesmerising sound experience. The speakers are illuminated, visually emphasizing the system's outstanding sound quality.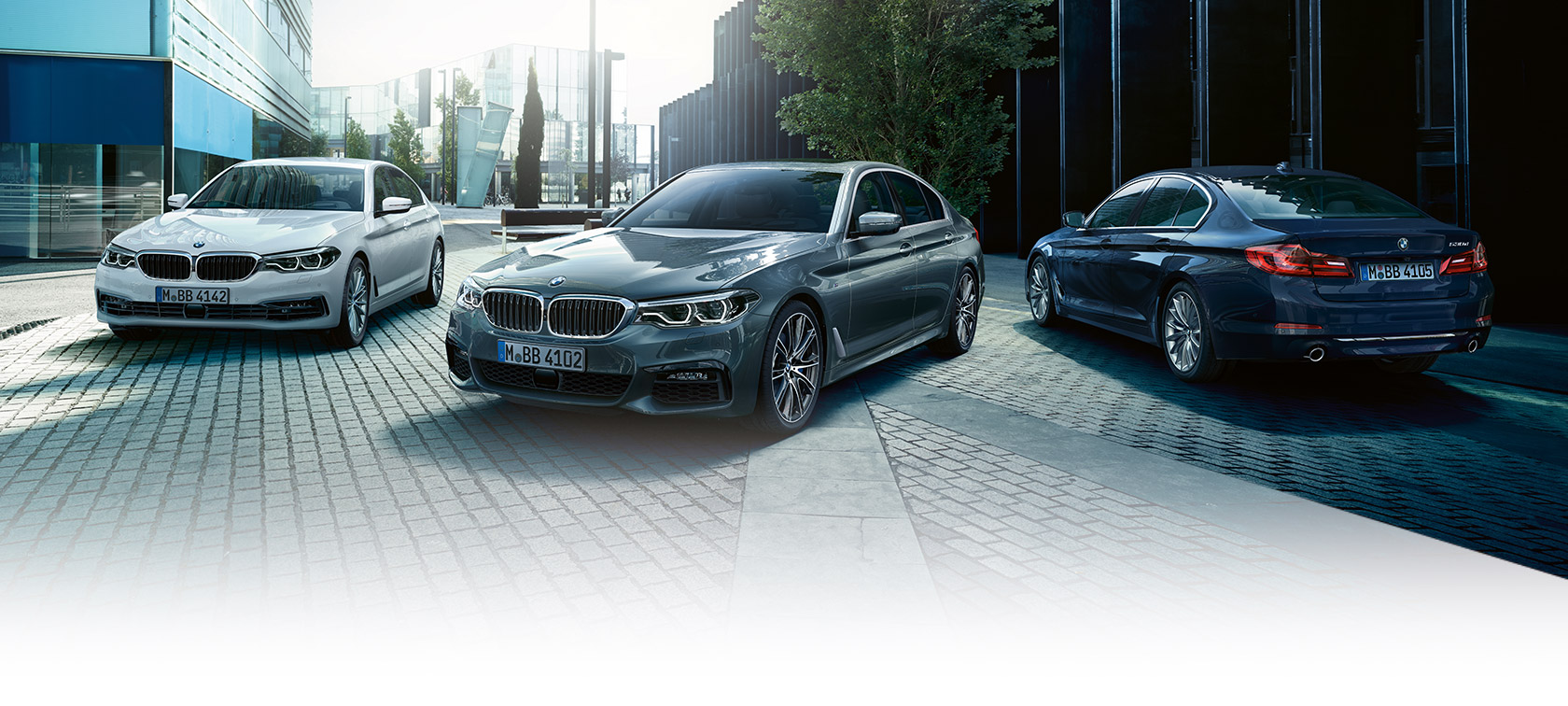 MORE IS ALWAYS POSSIBLE.
Opt for even more dynamics, even more exclusivity, even more individuality. Attractive lines and equipment allow you to secure your place among the front runners.
Read more
Fuel consumption and CO2 emissions.
The values of fuel consumptions, CO2 emissions and energy consumptions shown were determined according to the European Regulation (EC) 715/2007 in the version applicable at the time of type approval. The figures refer to a vehicle with basic configuration in Germany and the range shown considers optional equipment and the different size of wheels and tires available on the selected model.

The values of the vehicles labeled with (3), are already based on the new WLTP regulation and are translated back into NEDC-equivalent values in order to ensure the comparison between the vehicles. [With respect to these vehicles, for vehicle related taxes or other duties based (at least inter alia) on CO2-emissions the CO2 values may differ to the values stated here.]

The CO2 efficiency specifications are determined according to Directive 1999/94/EC and the European Regulation in its current version applicable. The values shown are based on the fuel consumption, CO2 values and energy consumptions according to the NEDC cycle for the classification.

Further information about the official fuel consumption and the official specific CO2 emissions for new passenger automobiles cars can be found in the 'New Passenger Vehicle Fuel Consumption and CO2 Emission Guidelines', which are available free of charge at all sales outlets and from The Society of the Irish Motor Industry, 5 Upper Pembroke Street, Dublin 2.