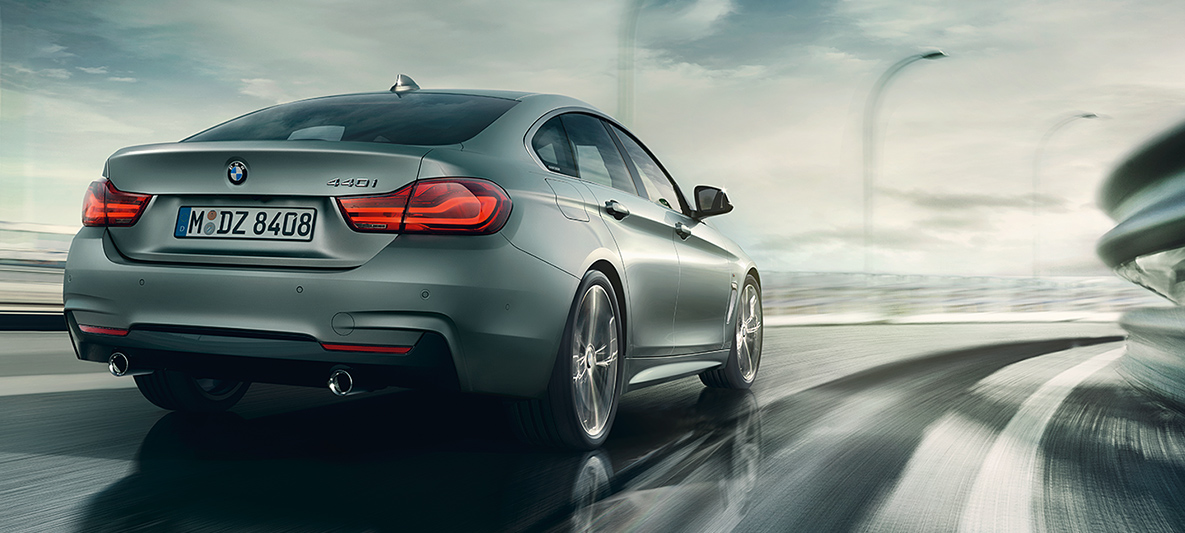 FASCINATING PERFORMANCE.
The BMW 4 Series Gran Coupé redefines driving pleasure. Its agile performance is defined by thrilling acceleration, ultra precise handling and perfect roadholding – even when cornering and during demanding driving situations. The intelligent lightweight construction ensures a new level of efficiency in combination with the fascinating top performances of the powerful engines.

DRIVING PLEASURE IS A FAMILY AFFAIR.
Discover pure sporting flair, progressive design and the exclusive comfort of the entire BMW 4 Series model family. Experience even more dynamics in the BMW M4 and M3 automobiles with their fascinating motorsport DNA.
Read more